MetaTrader 5 (MT5) Trading
MetaTrader 5 is the latest version of the most popular Forex trading software. MT5 lets you trade more than just Forex currency pairs; you can trade stocks, indices, oil & gas, agriculture, cryptocurrencies, ETFs and metals.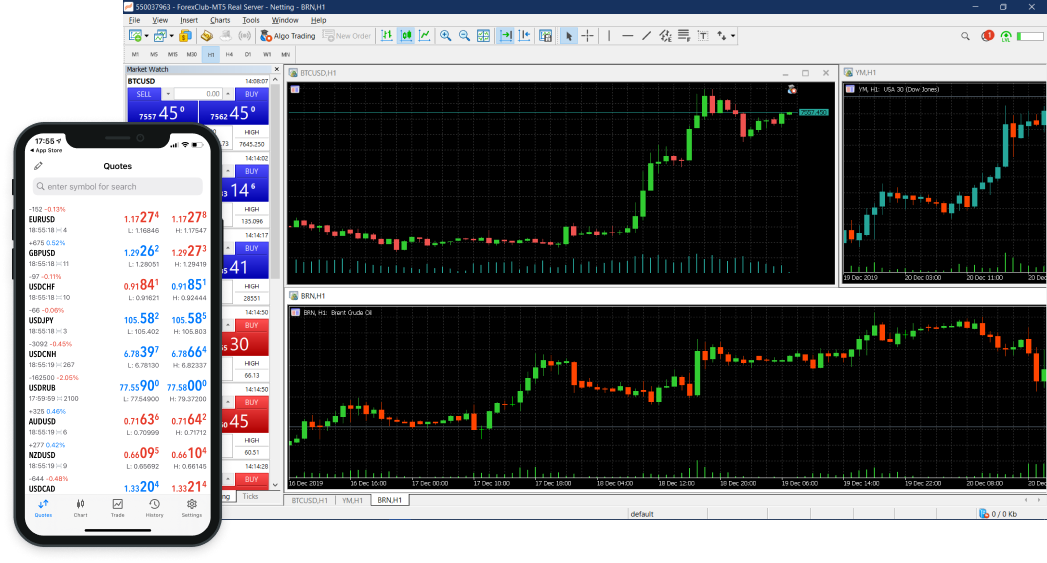 MT5 Market Account Overview
From €0.04
From £0.04
From 0.1532 zł
From 0.04 CHF
Even more analytical tools
A total of 12 new timeframes have been added specifically for scalpers and high-frequency traders. MT5 also features 38 built-in technical indicators vs 30 in MT4. Plus, you can now create an unlimited number of charts!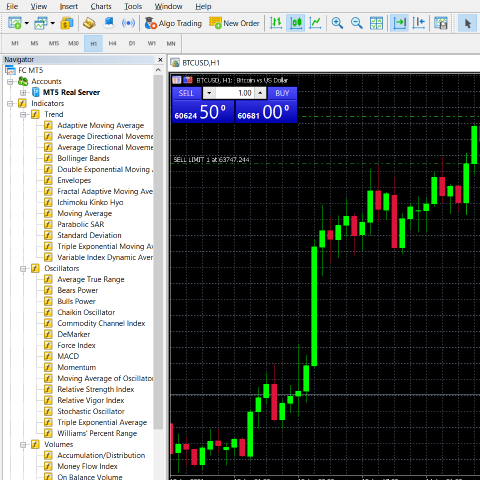 In addition to hedging, MetaTrader 5 offers the netting system — a new way of reducing risks. If you already have a trade open for a specific symbol, the netting system prevents you from opening additional orders, instead increasing or decreasing the existing order's volume.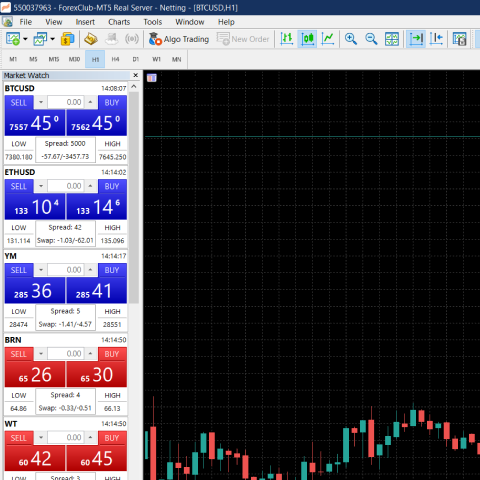 Economic calendar vs News feed
The news feed has been transformed into an economic calendar that shows reports and events. The impact level, asset affected and possible price movement scenarios are displayed for each event. Stay up-to-date on significant events and take timely action with the calendar.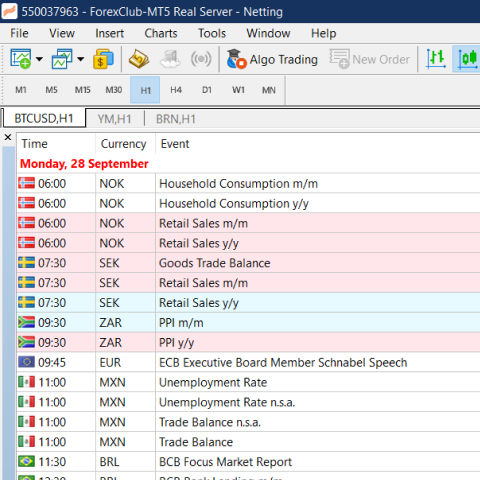 MQL5's upgraded code allows traders, developers or trading experts to create advanced indicators, run trading robots and implement utility applications. MQL5 apps are now based on the positional system instead of MQL4's order system.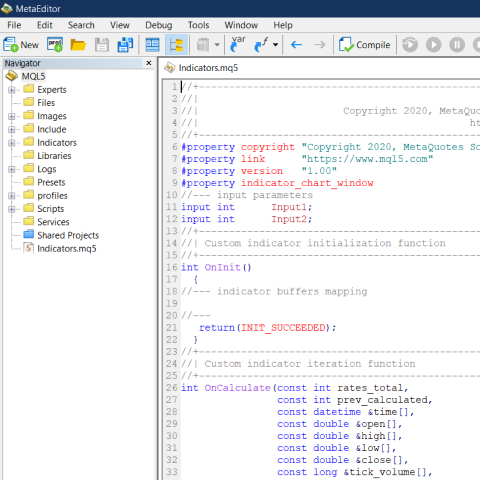 Download MetaTrader 5
MT5 is the latest version of the most popular trading platform.