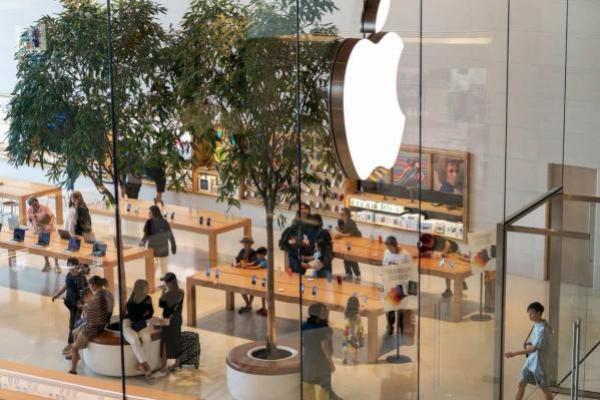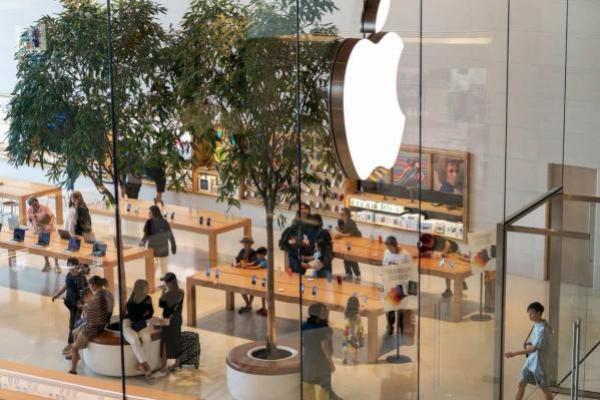 Apple (AAPL) Stock Forecast
Not many publicly-traded companies manage to achieve the delicate balance between being a significant option for market participants and a favourite among the public.
Apple Inc. has not only achieved this balance but very masterfully maintained it over the years as well, with the market cap of Apple nearing $3 trillion.
Discover what makes the AAPL stock immensely popular, the factors that can drive its price up or down, and the expert predictions for the status of Apple stock in 2022 and beyond. Furthermore, you'll find technical analysis for Apple stock's price prediction along with answers to whether this stock is a buy, sell or hold at the moment.
About Apple (AAPL) Stock
Apple Inc., formerly known as Apple Computer, Inc., is an American multinational technology company that manufactures personal computers, tablet computers, smartphones and computer software. Headquartered in Cupertino, California, Apple was the first successful personal computer company and popularised the graphical user interface.
Apple is the largest information technology company by revenue. In August 2018, it became the most valuable publicly-traded company in the world by crossing a market capitalisation of $1 trillion. Two years later, in August 2020, Apple achieved the milestone of being the first company to have a market capitalisation of $2 trillion.
As of 11 January 2022, the stock status of Apple listed on the NASDAQ Stock Exchange is $175.08. When it comes to Apple stock, what makes this company a favourable option for many investors is not just the value its products and services offer but also the impressive fan-following the company has built.
What Affects Apple's (AAPL) Stock Price?
Before you decide to trade or invest in AAPL CFDs, it's important to understand the factors that can affect Apple stock price prediction. Knowing them can potentially help you make more informed and less risky decisions. The following factors have had a hand in driving the Apple share price in the past and will likely continue to do so in the future.
iPhone Sales
The iPhone has long been the largest revenue generator for Apple. Over the years, in many financial quarters, the revenue iPhone brought to the company was more than half the total revenue. Penetration in current and new markets, such as in China, could increase Apple's market share in the smartphone industry. At the same time, competition from an increasing market share of Android phones could hurt Apple's standing.
iPad and iMac Sales
Sales of laptops, tablets and computers to individuals and corporations are another major contributor to Apple's revenue. In 2018, sales of iPads and Mac laptops and desktop computers declined due to competition from other brands. In 2019, new versions of various devices were announced, such as the iPad Pro and MacBook Air. Thus, consider the competition from rivals in this category and the resulting consumer response.
New Products
The release of new products — such as the HomePod, launched in February 2018, and the Apple Watch, launched in April 2015 — can also increase public interest in the company and lead to a surge in the Aapl future stock price. Similarly, the company's decision to venture into the electronic self-driving cars industry has also led to buzz lately.
Market Sentiment
Although this is a tangible factor, it has a significant effect on the stock price of not just Apple but usually most other publicly-traded companies. Investors expect Apple to beat the estimates for their financial performance, and if the company is able to surpass the estimate by a large margin, it increases investor confidence in the company.
Apple Stock Price in the Past
Let's have a look at the historical data of how the shares of Apple have performed in the past:

Over the past 5 years, the stock price of Apple has increased by 400%.
Due to the coronavirus pandemic, the stock price fell to $56.56 from $81.73 in less than 30 days.
Apple recovered gradually, and in September 2020, it was able to gain a value of $133.88, more than double the low of $56.56 in March 2020.
The trailing return of Apple has been 42.59% over the last 5 years, whereas the industry has delivered a trailing return of 42.4%.
That being said, while knowing the historical performance of Apple stock is necessary, it does not reflect how it will perform in the future. For this, let's consider where the experts predict AAPL will be in the near as well as the distant future.
Apple Stock Technical Analysis
The most accurate indicators for Apple stock forecast can be determined from its technical analysis.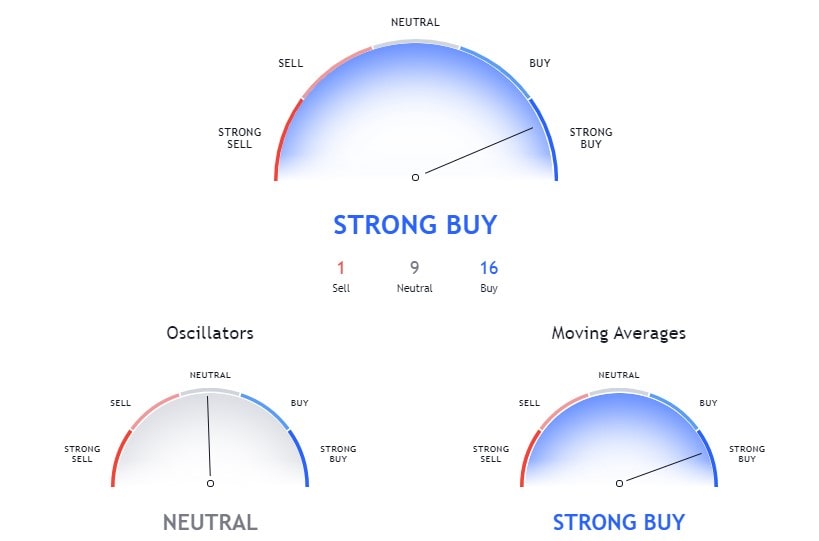 As shown by the charts above, which present the picture for one month, the overall current trend for Apple stock is strongly bullish. The price of the stock is going up, and technical indicators such as moving averages are hinting at a strong buy. Even oscillators are at a neutral position without there being any pressure to sell any shares. 
According to TradingView, almost all moving averages, including the Exponential Moving Average, are signalling to buy AAPL. Oscillators, on the other hand, are mostly neutral, including the Relative Strength Index (RSI). When considering the overall summary, even the buy-to-sell ratio is very high.
These figures indicate that it is probably a favourable time to consider investing in Apple. Still, there are risks you need to consider and accept.
Apple Stock Forecastfor 2023 by Experts
Although it's imperative that you conduct your own research before making any trading decision, it can help knowing how the experts and leaders in the industry are expecting Apple to perform in the future.
Brian White
Brian White, a Wall Street senior analyst at Monness Crespi Hardt a sell-side Institutional boutique brokerage firm , predicts that Apple shares could hit $174 during 2023. This Apple share price prediction is based on the fact that Apple's Services, iPad and Wearables, Home & Accessories revenue will be a significant source of a great income for the company, having an important role as a saving grace for the stock.
The company has announced its plans to venture into the electronic self-driving car market, as well as its desire to manufacture augmented reality headsets. This prediction is highly optimistic, and as it is an analyst view from Morgan Stanley, it has led many to reaffirm their belief in Apple stocks rising in the future.
Ivan Feinseth
Ivan Feinseth, the Chief Investment Officer and Director of Research at Tigress Financial Partners LLC, has also shared his price target for Apple stock, setting it at $198. He reiterated a Buy rating on AAPL and analysed that Apple's stock price may not stop there.
Apple stock predictions by other wall street analysts and experts have also led to a price target consensus of $170, which indicates a strong Buy. There are hardly any apple share price forecasts by experts hinting at a downside for Apple in the next 12-18 months.
Here is also the Apple share prediction by leading financial organizations:
Deutsche Bank - $160
JP Morgan - $180
Credit Suisse - $184
In general, many financial experts believe that Apple's stock price will continue to rise in the coming years, driven by the company's strong brand recognition, loyal customer base, and ongoing innovation.
Short-Term Apple (AAPL) Price Prediction for 2023
Here are some of the most reliable and trustworthy figures for Apple stock price prediction for 2023
Wallet Investor
According to the Wallet Investor, Apple is predicted to start April 2023 with its common stock priced at a minimum value of $156.825. By the end of the year, the best estimate given is $163.284, which is an appreciation of 2.5% on the current price of AAPL.
Yahoo! Finance
Yahoo! Finance is expecting Apple's stock to grow due to several factors. Firstly, Apple's popularity growth in India, will lead to incremental consumption. Secondly, Apple's iPhone sales growth is expected to continue due to the significant increase in the installed base of iOS ecosystem. Thirdly, Apple's services business is expected to grow due to the implementation of price increases in the last quarter. Finally, Apple price target to the launch of an AR/VR headset in 2023 that will also drive the stock higher. 
LongForecast
LongForecast has some of the most optimistic predictions for the stock price of Apple, with its estimates starting at $172 in March 2023 and going as high as $220 by the end of the year.
Apple Price Forecast for 2024-2025
Apple stock forecasts for the years 2024 to 2025 are looking extremely positive, according to the predictions by Wallet Investor. Although the rate at which AAPL is expected to grow is not constant, it is still predicted to move upward, and no downtrends are predicted.
In fact, by the end of the year 2025, Wallet Investor expects that Apple share price prediction 2025 will likely be, at a maximum, $263. CoinPriceForecast, moreover, has surprised many with its astonishingly high expectations from Apple stock in the upcoming years. It has forecasted the values of $211 and $263 for the years 2024 and 2025.
Long-Term Apple Stock Price Prediction 2026-2030
When it comes to Apple stock predictions for longer durations such as periods beyond even 2025, the results should be taken with a grain of salt because there are too many factors at play that could impact the stock price at any given instant. That being said, since these stocks are not very volatile, the apple shares prediction can still help with decisions regarding trading and investment.
Wallet Investor expects that Apple's shares forecast will follow a bearish movement for the year 2026. It is predicted to end with the stock price at $81.403 leading to a minimization of the company's earnings growth. CoinPriceForecast presents with its Apple stock forecast 2030 that the company's stock will continue appreciating, reaching values as high as $377 in the end of the year.
Conclusion
Apple is currently the leading tech giant in the world. Investor attitude and market sentiment are both at a decent level for this company. This is especially true considering its future plans to venture into the augmented reality and autonomous vehicles industry. Thus, the predictions are seemingly very favourable and optimistic as well. However, at the end of the day, predictions are mere estimates that cannot guarantee future performance.
To ensure that you are well-aware of stock CFDs and your trading moves, consider practising in a controlled environment and learning useful skills before you start investing your actual money. You can create a demo account at Libertex to get started today.
Disclaimer
The information presented above regarding Apple stock forecast was gathered from multiple reliable and authoritative resources for informational purposes only. It is not meant to be taken as a recommendation or professional advice for trading or investment in Apple stock CFDs. Before making any decision, do your own research and evaluate the potential benefits and risks.
FAQ
Is Apple a buy or sell?
According to technical analysis and market sentiment, Apple stock is currently a very Strong Buy.
Will Apple stock split soon?
As of now, there are no reports or indications that Apple stock will split in the near future.
Is Apple a good long-term investment?
Estimates by most leading experts, traders, and investors conclude that the price of Apple stock is going to significantly increase for the next few years, at least. Therefore, Apple appears to be a good long-term investment, but nothing is guaranteed.
Does Apple stock pay dividends?
Yes, Apple stock pays quarterly dividends. Its annual dividend yield is 0.51% which amounts to $0.22.
How much will Apple be worth in 2023?
There are different predictions for Apple stock in 2023, but all of them expect it to appreciate and most have quoted values close to $171.
How much will Apple be worth in 2025?
Apple share price forecast 2025 is expected to be positive in the upcoming years, with many believing that AAPL price might cross the $250 mark by 2025.
How much will Apple be worth in 2030?
Most apple share forecasts predict Apple to perform extremely well on the stock exchange. Despite the fact that there is too much variation among the predictions to quote a singular value, all of the tend to appreciate that the stock price will cross the $350 in 2030.
Is Apple overvalued?
Considering that Apple is not growing at the rate at which its market capitalisation is increasing, some consider that it is overvalued.
Disclaimer: The information in this article is not intended to be and does not constitute investment advice or any other form of advice or recommendation of any sort offered or endorsed by Libertex. Past performance does not guarantee future results.
Why trade with Libertex?
Get access to a free demo account free of charge.
Enjoy technical support from an operator 5 days a week, from 9 a.m. to 9 p.m. (Central European Standard Time).
Use a multiplier of up to 1:30 (for retail clients).
Operate on a platform for any device: Libertex and MetaTrader.