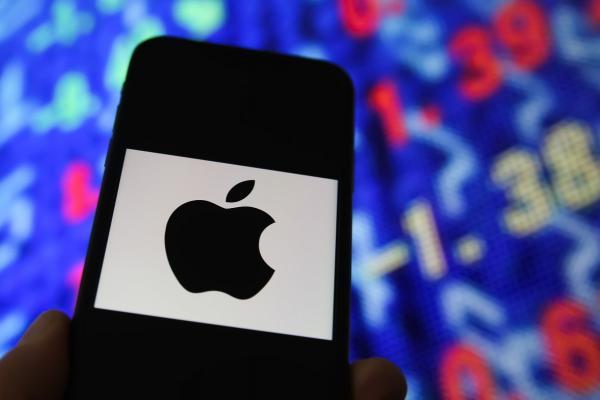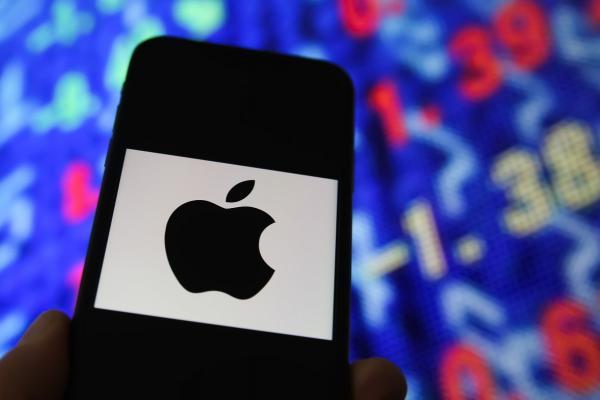 Regardless of which side you fall on in the great Apple vs Android debate, the impact Apple has had on the world of technology cannot be denied. Nor can its high performance on the stock market.
Back in January 2022, the tech giant broke a new record, becoming the first company to achieve a market capitalisation of $3 trillion. With figures like that, the company seems like an obvious buy. However, the subsequent pullback in Apple stock left many market analysts wondering if this is the case.
Read on to decide for yourself whether Apple is worth investing in and to find out how to invest in Apple shares.
The History of Apple and Recent Developments in the Company
Apple was founded on 1 April 1976, in Los Altos, California, by Steve Jobs and Steve Wozniak. Then two college dropouts, Jobs and Wozniak would end up becoming household names thanks to the future success of their company.
These two entrepreneurs had one main goal: to make a user-friendly computer that was small enough to have at home or in the office. This began with the Apple I, a PC Jobs and Wozniak put together in Jobs' garage. At first, these computers were sold on their own. It was only in 1977 that the two developers began selling them with casings, keyboards, and monitors.
The company's growth was fast. By 1978, after the introduction of the Apple II with its revolutionary colour graphics, Apple's sales had already climbed to $7.8 million. By 1980, the year the company was made public, this figure had jumped to $117 million.
Despite Wozniak leaving in 1983 and Jobs leaving in 1985, the company continued to do well throughout the 80s and early 90s, but by 1996, it was beginning to decline. At that point, Jobs rejoined the company as an interim CEO, later becoming a full CEO in 2000. Under his guidance, the company flourished until his unfortunate death on 5 October 2011, releasing some of the world's most iconic pieces of tech: the iPod, the iPhone, the iPad, and more recently, the Apple Watch. Since Jobs' death over a decade ago, Tim Cook has filled the role of CEO. Under his leadership, the company has gone from strength to strength.
Recent Events
Apple has seen some interesting developments in recent times. For example, in September 2021, the Irish High Court appealed against an extension to planning permissions for Apple to construct a data centre in the county of Galway. The company attained planning permissions for the data centre back in 2016, though the project has been on the backburner since 2018.
Also, in September of last year, Apple won a crucial partial victory against a US district judge who ordered them to start letting app developers allow customers to make payments outside of the App Store. Apple won since it was shown they had not monopolised the mobile game market.
Should I Invest in Apple Stock (AAPL)?
Before investing in any company, you should make sure that you devote enough time to conducting thorough research and analysis. No matter how promising a company appears to be upon an initial glance, you should ensure that you take a closer look at the business, scrutinising its fundamentals and technical metrics.
This part of the article will show some examples of how you can approach fundamental and technical analysis when investigating a stock. Note that these techniques apply to shares in any company, not just Apple. Indeed, investing in anything without proper analysis beforehand is very unwise.
Fundamentals You Should Know Before Investing in Apple Shares
When analysts talk about fundamental analysis, they are talking about measuring the intrinsic worth of a company. This is done by looking at a company's production and earnings as well as examining its competitors and the state of the overall market. No matter how well you think you know a company, you should always take this closer look. Consumer knowledge is not the same thing as investor knowledge.
Apple is in the midst of upgrading its phones to 5G, which is sure to boost the iPhone's popularity. It's expected that the company will do well off the back of this. What's more, in recent years, Apple's sales have been largely driven by its services. During Q4 2021, its service revenues alone rose by almost a quarter.
The tech giant also offers quarterly dividends to its shareholders. It has been doing so since the late 80s and shows no signs of stopping, meaning shareholders can rely on getting something back for their investment.
Technical Analysis of APPL Stock
Technical analysis is also important when considering a stock for investment. So, what does the technical analysis of Apple reveal about its prospects?
Signs are mixed when it comes to looking at APPL stock's future performance. On the one hand, according to a report released in mid-April, the company has been consolidating with a buy point of 183.04 — 10 cents greater than its previous all-time high.
On the other hand, APPL shares are currently trading below their 50-day moving average line. This is a potential sell sign.

How to Invest in Apple With ETFs
Even when you're investing in a promising company, choosing just one can be risky. A lot of investors opt instead to place their funds into exchange-traded funds (ETFs). These funds can be thought of as baskets of assets investors can put their money into rather than just investing in one stock. Not only does this reduce the risk to your capital, but it has the bonus of boosting portfolio diversity.
Given how big a company Apple is, it perhaps isn't surprising that it is featured on so many ETFs. Altogether, the company is listed on 376 different funds as of 6 May 2022.
The top three best-performing ETFs with shares in APPL are Core Alternative ETF (CCOR), First Trust Indxx Metaverse ETF (ARVR) and AXS Change Finance ESG ETF (CHGX).
The three ETFs with the greatest amount of APPL shares are SPDR S&P 500 ETF Trust (SPY) with 164.47 million shares, Invesco QQQ Trust (QQQ) with 139.85 million shares and iShares Core S&P 500 ETF (IVV) with 129.39 million shares.
How Volatile Is the Price of APPL Shares?
Another important thing to consider before investing in a company is the volatility of its stock. A stock's volatility is the term market analysts use to describe how the stock behaves on the market — more specifically, to describe the rate at which it rises and declines over a given period. The higher the volatility, the higher the risk, but stocks with lower volatility are usually less profitable than high volatility stocks.
If you want to gauge a stock's volatility, a good way to do so is by determining its beta. The market has a beta of 1.0; if a stock's beta is greater than this, it's more volatile, and if it's less than that, it's less volatile.
As of 6 May 2022, APPL shares have a beta of 1.1877. This figure has been calculated using weekly statistics from over a five year period. Since Apple's beta sits a little about the market beta, it is reasonable to assume that the company's stock is a bit more volatile than is typical for the market right now.
Comparing Apple's beta to that of other similar companies is useful for gaining some perspective on the company's volatility. Here is a table comparing Apple's beta with that of a handful of other companies.
| | |
| --- | --- |
| Stock | Beta |
| Apple (APPL) | 1.1877 |
| Microsoft Corporation (MSFT) | 0.9083 |
| Meta Platforms (FB) | 1.3941 |
| Amazon-com (AMZN) | 1.1196 |
| Netflix (NFLX) | 0.9696 |
| Alphabet (GOOGL) | 1.0608 |
Have Apple's Shares Ever Split?
In the 46 years it has been around, Apple has split its shares five times. When a company splits its stock, it makes no difference to the overall value of the company. It just means that the number of outstanding shares will increase by a given amount. To give an example, if a company splits its shares at a ratio of 3:1, then shareholders will have three shares where they previously had just one.
Here is a table recording all of the times Apple split stocks and at what ratio.
Apple Share Split History

Date

Ratio

16/06/1987

2:1

21/06/2000

2:1

28/02/2005

2:1

09/06/2014

7:1

31/08/2020

4:1
Apple Share Dividends
Apple pays quarterly dividends to its shareholders and has done so since 1987. Its dividend payments are made every three months in February, May, August and November. At the moment, Apple's annual dividend yield is 0.58%.
The last dividend payment of $0.22 was made on 10 February 2022. Market analysts anticipate that dividend payments will continue throughout the year and beyond.
How to Invest in Apple Stocks Online
Given Apple's popularity as a company, you may wonder how to invest in Apple. This section will explain the investment process, one step at a time.
1. Open an account with a broker
When you're looking to invest in any stock, your first task is to open a brokerage account. When you're searching for a broker, look for one that is not only reliable but also convenient for you. For example, if you prefer to be able to make transactions through a particular payment method, look for a broker that offers that method as an option. If you want to use a consultancy service as you start investing, then look for a broker that offers that service.
You should also be aware of brokerage fees. The more services a broker provides, the more expensive it is likely to be. This is something to be aware of, particularly if you're working with a fairly small budget.
Before settling on a broker, see if you can try its platform out beforehand. This will give you a chance to see if it's a good fit for you and if it's user-friendly and easy to navigate. Using this platform, you'll be able to make purchases on the stock market, so it's important that the software is a good fit for you.
2. Decide how much you can invest
Once you've completed your research and settled on a broker, it's time to think about how much money you're planning on investing in your stocks. New investors should start small and build experience before placing any larger investments. It doesn't make sense to put your capital at unnecessary risk when you're just starting.
When you're deciding on a budget, you should also consider whether you're going to be investing in other companies alongside Apple or whatever other stock you might be considering. You should also think about whether you plan for your investment to be a short term or long term investment. 
Whatever you do, make sure that you approach your budget as rationally and dispassionately as possible. Ensure that you stick to it, even when you find yourself swept up in the high emotions of investing. Even experienced investors can sometimes make questionable decisions because they are overwhelmed by their emotions. It's important to try and minimise that risk as much as you can.
3. Deposit money into your account
After you've settled on your budget, you can then put funds into your brokerage account. As mentioned above, different brokers offer different methods of payment. Common options include bank cards, bank transfers and e-wallets. Some brokers out there may even accept cryptocurrency.
When you were researching your broker, you should have been able to find out what payment methods they accept. You should be able to use whatever method is most comfortable and convenient for you.
To deposit funds into your account, you'll first need to supply the broker with your financial details, contact information and National Insurance number.
4. Buy Apple stock
Now that you have capital in your brokerage account, you can finally buy Apple shares. Again, make sure that you stick to your budget, only purchasing as much as you set out in your investing plan.
Before going ahead with your purchase, make sure that you've done all the necessary research into the company. You should be familiar with Apple's fundamentals and hopefully have acquainted yourself with its stock charts. If you think you've done all the research you can, or as much as will be helpful to you, then you can start to think about how you'd like to buy your shares.
There are a couple of different ways to do this:
Through a market order. These purchases are instantaneous, meaning you can purchase shares at the moment for their current market price.
Through a limit order. This type of order lets you set the lowest or highest price at which you're willing to purchase stock. If it falls within that range, your platform will automatically execute the purchase.
5. Closely monitor your stocks
After you've made your purchase, you still need to keep an eye on your stocks. Make sure that you carefully monitor your shares, any fluctuations in price and any relevant company news or information.
Is Apple Stock Undervalued or Overvalued?
Determining whether a stock is undervalued or overvalued can be quite difficult, but there are a couple of metrics you can use to make the job a bit easier. In this section, we'll try to determine whether Apple stock is undervalued or overvalued using two things: its PEG ratio and its EBITDA. Read on to find out what these are!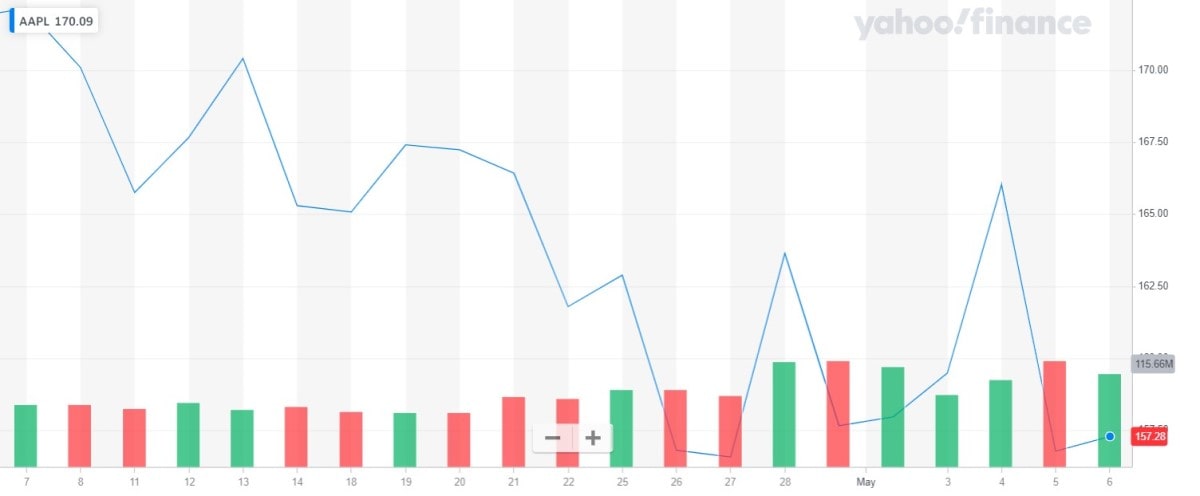 Apple's PEG ratio
You can find out a company's price/earnings-to-growth (PEG) ratio by dividing its price/earnings ratio by its growth rate. If the number this gives you is less than 1.0, it's likely the stock is undervalued. If it's larger than 1.0, this could indicate that the stock is overvalued.
Measuring a company's PEG ratio is useful because it allows analysts to forecast its future growth and performance. It doesn't just account for how well the company is doing now but how well it will do in the future.
Apple's PEG ratio as of 6 May 2022 is around 3.03. This high value indicates either that the stock is overvalued or that it will soon quickly rise in growth.
Measuring Apple's PEG ratio against those of similar companies helps to further clarify the matter.
| | |
| --- | --- |
| Stock | PEG ratio |
| Apple (APPL) | 3.03 |
| Microsoft Corporation (MSFT) | 1.91 |
| Meta Platforms (FB) | 1.18 |
| Amazon-com (AMZN) | 2.33 |
| Netflix (NFLX) | 2.44 |
| Alphabet (GOOGL) | 0.80 |
Apple's EBITDA
Another way to determine the value of a company is by looking at its Earnings Before Interest, Taxes, Depreciation and Amortisation (EBITDA). This is a measurement of the profit a company has made before business expenses have been accounted for.
As of 6 May 2022, Apple's EBITDA sits at an impressive $128.2 billion, beating its closest competition by almost $40 billion. The table below allows you to directly compare the company's EBITDA with that of similar businesses.
| | |
| --- | --- |
| Stock | EBITDA ($) |
| Alphabet (GOOGL) | 91.1 billion |
| Amazon-com (AMZN) | 59.2 billion |
| Apple (APPL) | 128.2 billion |
| Meta Platforms (FB) | 54.7 billion |
| Microsoft Corporation (MSFT) | 90.8 billion |
| Netflix (NFLX) | 6.4 billion |
Should You Buy or Sell Apple Shares?
Only you can decide whether you should sell or buy APPL shares. Any investment always carries some degree of risk, no matter how profitable the company is or how well it's performing.
In Apple's case, it's certainly very profitable. Indeed, according to a report from Fortune in August 2021, Apple is the most profitable company in the world right now.
This may be the case, but some analysts are still wary of placing funds in Apple due to its recent low performance on the stock market. These investors understand that not even the most profitable company in the world is a sure thing when it comes to investing.
Whatever decision you make, ensure that it's backed up by research and logical thinking. That is the best way to make sure you do well as an investor.
FAQ
Why invest money in AppleInc.?
Before deciding to invest in Apple, you should carefully weigh your options. Many investors are wary of putting money in APPL stock due to its recent decline in the market. However, Apple is still the most profitable company in the world, rapidly approaching an annual free cash flow of $100 billion. On top of this, the company is constantly producing new devices, and such new releases have sold well in the past.
Why did Microsoft invest in Apple?
In 1997, Apple faced significant financial struggles and was on the verge of bankruptcy. It was only an investment from Bill Gates' company Microsoft, Apple's famous rival, that saved the business. Steve Jobs reached out to Bill Gates to ask for his assistance, and Gates delivered. In return for Microsoft's $150 million investment, Apple dropped an ongoing lawsuit against Microsoft and also made Microsoft's Internet Explorer the default browser on all Mac Computers.
When will Apple invest in Bitcoin?
At the moment, it does not seem that Apple has any immediate plans to invest in Bitcoin. Apple CEO Tim Cook has personally invested in cryptocurrency but has stated that the company does not plan to.
How much does it cost to invest in Apple?
At the time of writing, on 6 May 2022, Apple's share price was $157.28 per share. This is somewhat expensive but not as much as some of its competitors.
What is AAPL's dividend?
At the time of writing, on 6 May 2022, AAPL's annual dividend yield was 0.58%. This means that its quarterly dividend amount is $0.23.
Disclaimer: The information in this article is not intended to be and does not constitute investment advice or any other form of advice or recommendation of any sort offered or endorsed by Libertex. Past performance does not guarantee future results.
Why trade with Libertex?
Get access to a free demo account free of charge.
Enjoy technical support from an operator 5 days a week, from 9 a.m. to 9 p.m. (Central European Standard Time).
Use a multiplier of up to 1:30 (for retail clients).
Operate on a platform for any device: Libertex and MetaTrader.