Investment services company Libertex, part of the Libertex Group, announces the signing of a Protocol for Cooperation with "Hope For Children" CRC Policy Center (HFC), aimed at supporting the humanitarian programmes and structures of the organisation, as well as the implementation of joint actions to protect children's rights.
The start of the cooperation is marked by a 40,000-euro donation by Libertex for 2022, which will be partly used to help renovate children's shelters operated by HFC in Nicosia. These 'Homes For Hope' accommodate unaccompanied children and offer rehabilitation, integration, and durable solutions, while meeting children's individual needs. Utilising Libertex's significant financial contribution, Hope For Children will also focus on covering important needs to facilitate the smooth operation of the shelters.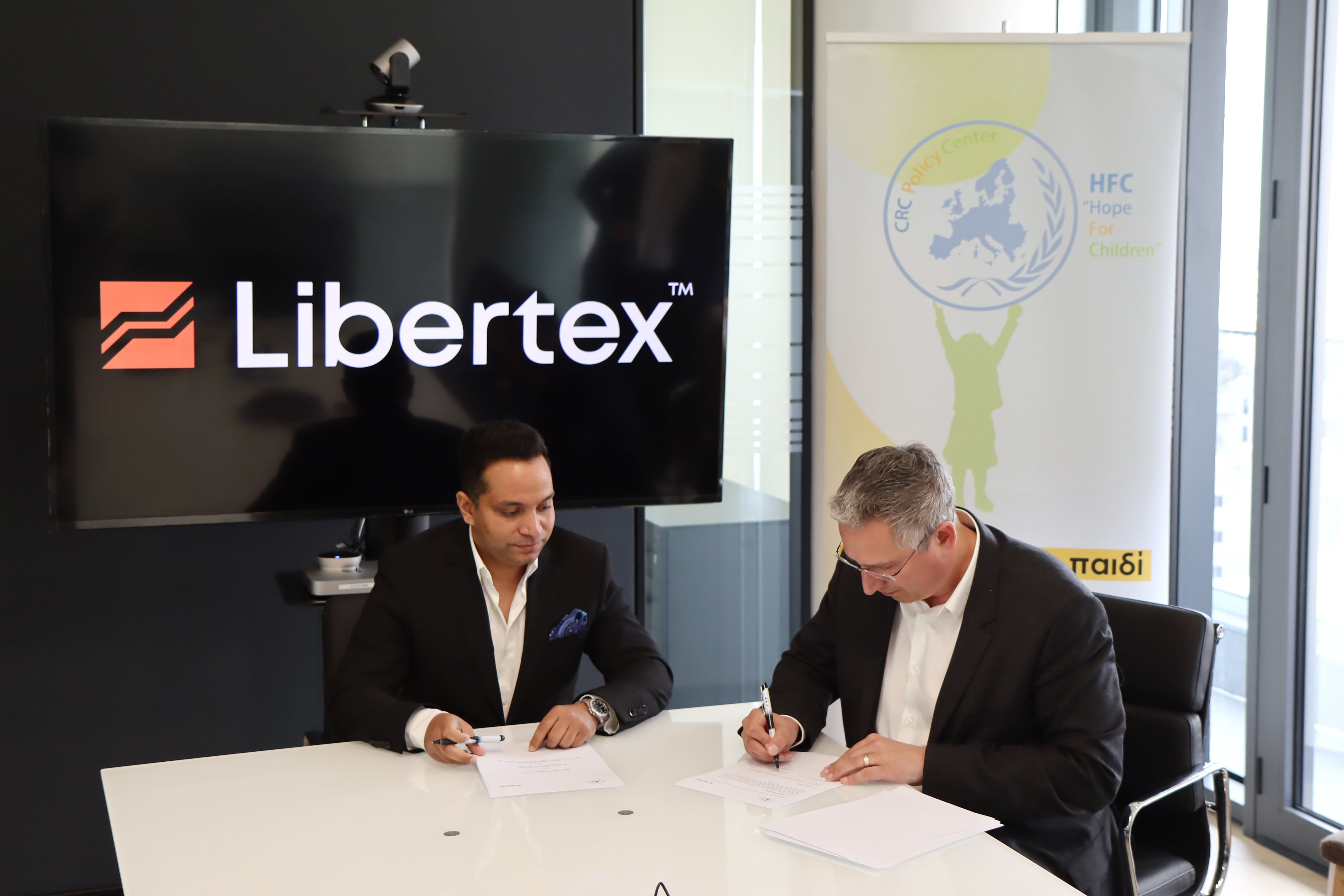 Libertex CEO Michael Geiger said: "We are particularly proud and happy that we will actively contribute to the needs of children who depend on us. This initiative is extremely important for us, since Libertex will play an important role in the collective effort towards a better future during these adverse circumstances we are all witnessing."
On behalf of the Libertex Group, CMO Marios Chailis confirmed the company's commitment to contributing to the humanitarian work of Hope For Children, supporting every child in need. He added that the company is very sensitive to issues related to child protection and remains ready to assist in the organisation's mission and the needs arising as part of today's new reality. 
On signing the Cooperation Protocol, HFC Director, Joseph Borghese, expressed his warm thanks to the Libertex management for their support, as well as his appreciation, on behalf of all HFC members, for everything that this collaboration will offer to children. Specifically, as Mr. Borghese pointed out, "this cooperation will help ensure a safe and child-friendly living environment."
About "Hope For Children" CRC Policy Center
"Hope For Children" CRC Policy Center (HFC) is an Independent, International and Humanitarian Institution founded in 2008 and based in Nicosia, Cyprus, with representation in other nine countries.   
  
HFC implements multifaceted humanitarian programmes related to the promotion of children's rights, prioritizing their wellbeing, their education, and the prevention of any kind of violence against children, as well as providing psychosocial and legal support.   
  
At the same time, HFC also focuses on the implementation of European-funded programs that involve research, capacity building for professionals and policy-making on issues pertaining to children's rights. Find more information on "Hope For Children" CRC Policy Center at www.uncrcpc.org.cy