Get The Most From Your Traffic with Libertex
As a recognised and award-winning brokerage, we provide a unique edge to our affiliate network.
Monetise Your Site Traffic by Joining Our
Affiliate Programme Today!
With over 23 years of experience, the Libertex brand knows what works best. The Libertex platform allows users to trade CFDs on stocks, cryptocurrencies, forex, commodities and over 250 unique underlying assests.
Thanks to our cutting-edge trading platform and highly engaged community of traders and investors, our affiliate partners tend to see a major uplift in new user sessions, engagement and conversions, resulting in consistent payouts to your site thanks to our Libertex CPA network.
Build better engagement and monetise your traffic by becoming an affiliate partner with Libertex today!
Become an Affiliate
Create your Libertex account in seconds and gain access to all of our marketing materials and affiliate conversion tracking assets to monitor and optimize performance.

New Client Acquisition
Share more about Libertex with your partner link on approved websites.
Earn Commissions
Every time a client passes our qualified trader conditions, you'll earn an amount based on CPA.
Earning potential
There are now millions of users, and that number continues to grow. Libertex affiliates benefit from higher engagement and reliable income streams.
Our Support
Your Libertex affiliate manager will work with you to achieve the highest conversion rates, monetise your traffic and provide support for all your questions.

Efficient and reliable payouts
You'll receive payments via your preferred payment method.
Precise statistics
You'll be able to track your traffic with the most comprehensive tools to understand audience interactions for optimisations and insights.
Lucrative commissions
Choose our CPA plan for a remunerative sharing programme of up to $1200!
Wide selection of promo materials
We provide multilingual assets, high-converting banners, landing pages and other marketing materials you can take advantage of.
Promote one of the best
trading apps of 2019 and 2020
for beginners and professionals:
User-friendly and award-winning platform
Access over 250 CFDs on forex, indices, commodities, stocks and cryptocurrencies.
Globally recognised broker
With over 40 prestigious international awards, the Libertex brand has been serving the industry for over 20 years.
50K demo account
All users have access to a demo trading account loaded with €50,000 to practice and improve their trading skills across the markets risk-free.
Free trading education
Users have full access to webinars, courses and trading demonstration videos to master all areas of trading.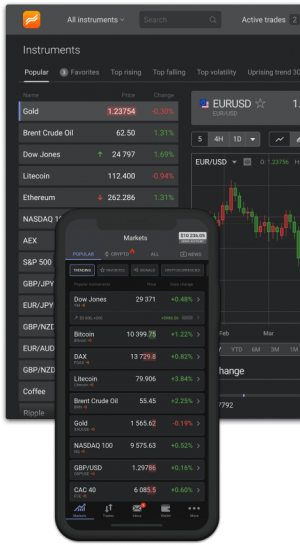 Start Earning Now with a Lucrative CPA Plan
Libertex affiliates will receive a fixed commission for each qualified trader (up to $1200!) Explore our robust payment strategy and earn for each qualifying event.
What are you waiting for?
Disclaimer: Our affiliate programme is not available in all jurisdictions as specific requirements and prohibitions prevent us from onboarding affiliates in specific countries or from targeting countries outside our approved list. Contact us for further information