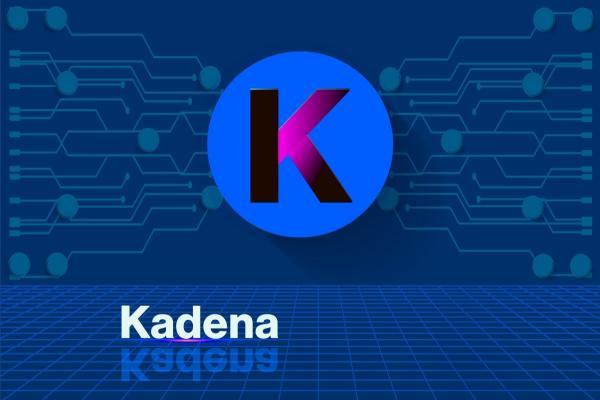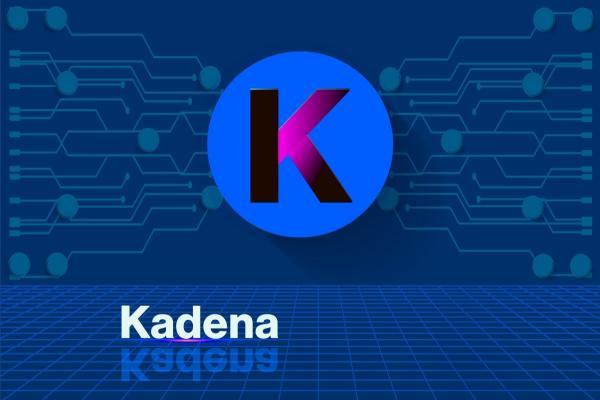 Kadena (KDA) Price Prediction 2023, 2025 and 2030 
Kadena is an advanced hybrid blockchain designed to revolutionise the current landscape by providing developers and users with an innovative smart contract programming language and a suite of state-of-the-art development tools.
By doing this, Kadena aims to deliver a blockchain platform that is both interoperable and scalable while also being energy-efficient. This article will delve into what Kadena is, how it operates, its key features, and Kadena (KDA) price predictions for 2023 and beyond.
What is Kadena (KDA)?
Kadena is a blockchain platform with a proof-of-work (PoW) consensus mechanism. It combines a public chain protocol with a Layer 2 network to deliver exceptional throughput, security and scalability.
One of Kadena's most notable features is its multi-PoW chain architecture. It uses 20 chains that are interlinked, unlike other blockchains that use a single chain. This unique architecture allows Kadena to achieve an impressive 480,000 transactions per second, setting it apart from the competition.
KDA is the native cryptocurrency of the Kadena ecosystem that facilitates transactions and payments. Like Ethereum, KDA is required by Kadena users to pay transaction fees. In addition, KDA is used for mining, which is the process of confirming transactions and recording them in the blockchain as new blocks to secure the network.
Currently, KDA has a maximum supply of 1 billion tokens, with a circulating supply of 226 million tokens. Kadena has a total token allocation that is divided into five categories:
20% of KDA's total supply is assigned to the platform's reserve, which functions like a treasury where assets will be partially monetised and used to fund services, such as insurance, code verification and gas station grants.
70% of KDA's total supply is allocated to miners, with the tokens being gradually added into the supply as miner block rewards.
6% of the total supply was sold in funding rounds for investors and strategic partnerships.
3% of the tokens are assigned to ecosystem contributors, such as staff, consultants and advisors.
1% of the total supply was burned during the initial launch, meaning those tokens were destroyed and removed from circulation.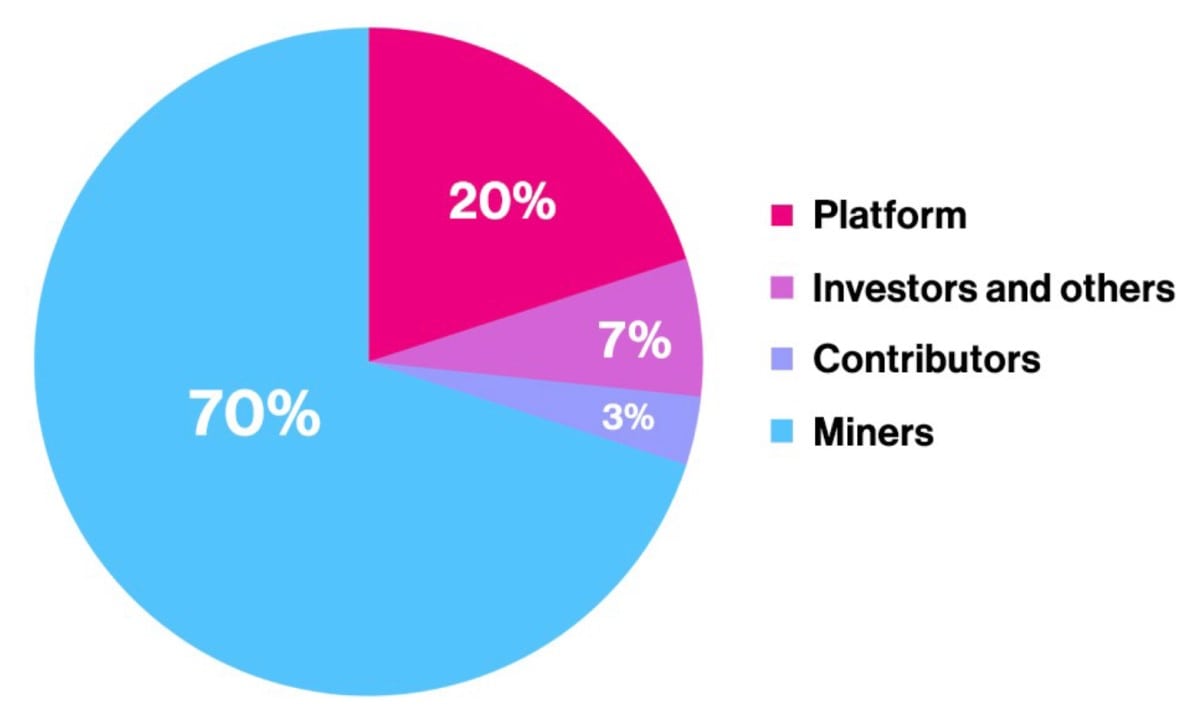 KDA History
Before discussing the Kadena token's price predictions, let's revise how everything started. 
Kadena was established in 2016 by Stuart Popejoy and Will Martino, who had experience leading JPMorgan's Blockchain group and the Securities and Exchange Commission's (SEC) Cryptocurrency Steering Committee. Before starting Kadena, they were responsible for creating JPMorgan's first blockchain, now known as JPM Coin.
Initially, Kadena was established as an enterprise blockchain entity, and it officially launched the Kadena platform on 15 January 2020. The project comprises experts from companies like Microsoft, Google and Disney. One of the most notable members of Kadena's advisory team is Dr Stuart Haber, who is credited as the co-inventor of blockchain and the most cited author in Satoshi Nakamoto's Bitcoin whitepaper.
In early 2018, Kadena conducted two private token sales in the form of a Simple Agreement for Future Tokens (SAFT). The first round raised $2.25 million and was concluded in January 2018. The second round closed in April 2018 and raised $12 million. 
Kadena White Paper
According to the Kadena white paper, the main KDA concepts include the following: 
Kadena allows for account names and keys to be different. This means multiple keys can govern a single account name, which is particularly useful for jointly-owned or majority-ruled accounts.
Kadena is a multi-chain network that solves scalability in Proof-of-Work blockchains by braiding together multiple Bitcoin-like chains. Each account exists on a single chain, and if a user wants to own a particular account name across all chains, they must create that account on each chain.
Lastly, transfers can be done on the same chain or across two different Kadena chains, and gas fees apply to both types of transfers, with cross-chain transfers requiring two separate transactions, one on each chain.
Kadena Features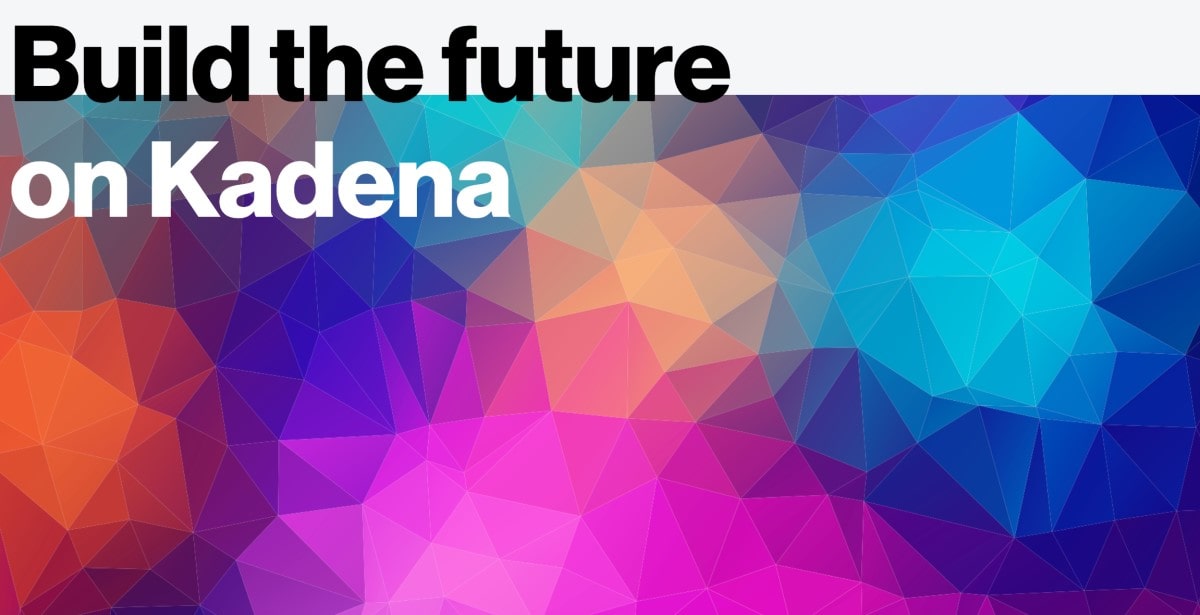 Kadena has several features that set it apart from other cryptocurrencies:
No-cost transactions. Kadena's Crypto Gas Station allows end users to transact without paying fees. This makes it easier for people to use decentralised apps and removes a barrier to widespread adoption.
Smart contracts. Kadena's smart contract language, PACT, is designed to be easily readable by humans and automatically detect bugs. This makes it accessible to both beginner and advanced developers.
Uncompromised security. Kadena is designed to be highly scalable for industrial use and provides strong security measures. Its crypto mechanism ensures that transactions are secure without sacrificing speed or scalability.
Energy efficient. Kadena's multi-chain network is designed to be energy efficient while providing high scalability for industrial use. This helps to reduce the environmental impact of cryptocurrency mining.
Kadena (KDA) Price Analysis
When writing this Kadena (KDA) price prediction on 6 April 2023, the token's price was $0.980410, with a daily trading volume of $5,263,004. KDA ranked #151 on CoinMarketCap, with a live market capitalisation of $222,495,307, a circulating supply of 226,941,036 KDA tokens and a maximum supply of 1,000,000,000 KDA.
KDA price statistics (as of 6/04/2023)
| | |
| --- | --- |
| KDA current price | $0.980410 |
| Market cap | $222,495,307 |
| Circulating supply | 226,941,036 KDA |
| Maximum supply | 1,000,000,000 KDA |
| Daily trading volume | $5,263,004 |
| All-time high | $28.25 (11 November 2021) |
| All-time low | $0.1213 (11 January 2021) |
| Website | |
KDA Token Price History
Looking at Kadena's price history can help understand Kadena crypto price predictions.
In just three months, Kadena's price went up 28-fold, from $1 on 7 September 2021 to an all-time high of $28.25 on 11 November 2021. A strong rally preceded this impressive price increase, as KDA had been trading as low as $0.5712 on 11 June 2021.
The announcement of NFT capabilities being introduced to Kadena's network on 29 October 2021 was the catalyst for the surge in price. KDA began 2021 at $0.1527 and experienced significant growth throughout the year.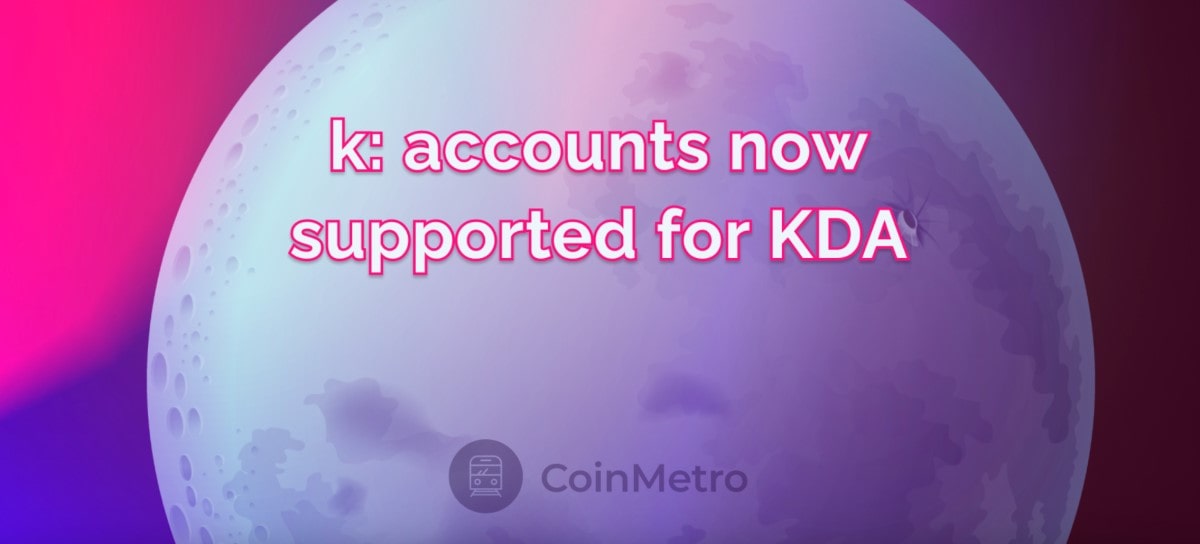 On 24 November 2021, Kadena announced the launch of its wrapped KDA (wKDA) on the EU-licensed cryptocurrency exchange CoinMetro. Just before the announcement, KDA had traded at $16.95 on 22 November 2021. The listing news caused the price to reach a high of $18.45 on 24 November, but it later retreated to $12.25 shortly after.
In December 2021, the price of Kadena (KDA) rose to $12.33 after the first wrapped Bitcoin (kBTC) was minted on testnet. However, by the end of the year, KDA's price had fallen to around $12.48.
In 2022, KDA entered a downtrend and lost over 50% of its value in January. The coin experienced a brief rebound in February, reaching a high of $10.21, but this was short-lived. As of 26 April 2022, KDA was trading at $4.57 and has struggled to surpass the $5 mark. This decline aligns with the general trend in the cryptocurrency market, which has been in a bear market after several collapses.
When writing this KDA price prediction on 6 April 2023, the price of Kadena declined by 1.17%. Unfortunately, Kadena struggled to gain momentum in the last 7 days and is down by 0.45%.
Within the last 30 days, the price of KDA decreased by 5.26%, causing its previous value of $1.03 to drop by $0.05442. Over the previous 90 days, the Kadena price rose by 7.73%, adding $0.070331 to its previous value of $0.909844.
KDA technical analysis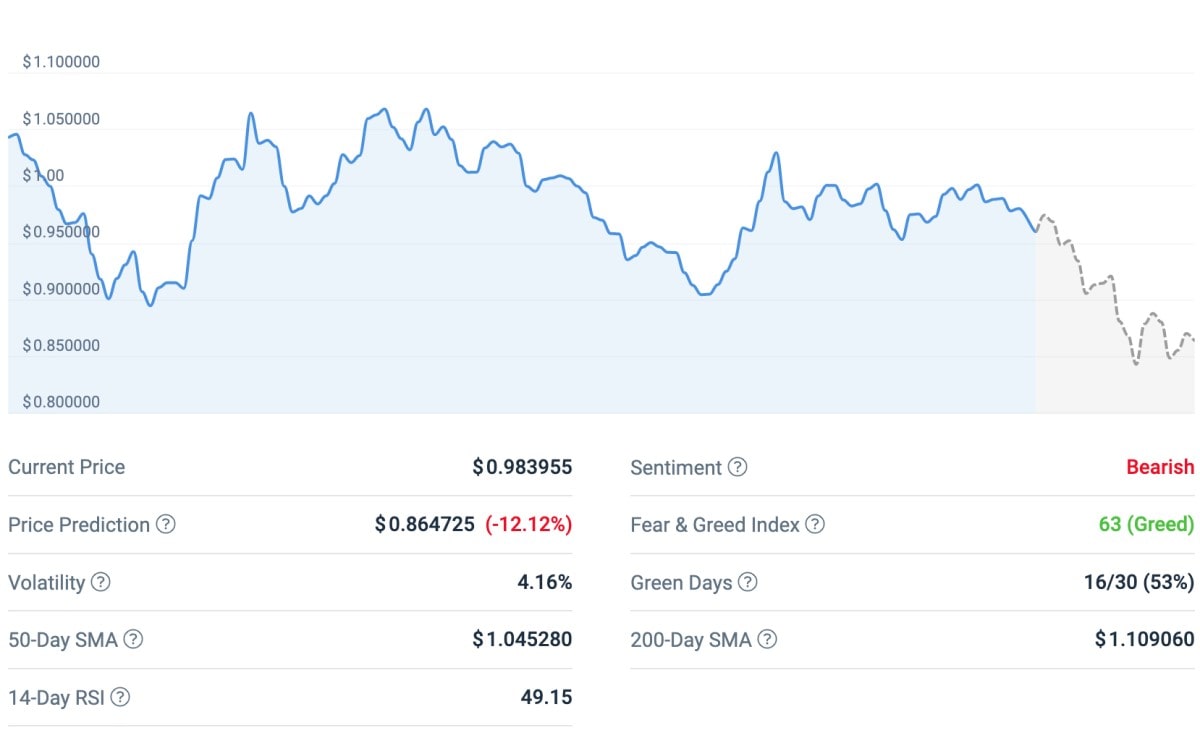 As of 6 April 2023, Kadena's price was trading below both the 200-day and 50-day simple moving averages (SMA), with the 200-day SMA indicating a sell signal for the past 45 days, and the 50-day SMA indicating a sell signal for the past 41 days.
Based on technical indicators, Kadena's 200-day SMA may drop and hit $1.111612 by 6 May 2023, while the short-term 50-day SMA may reach $0.935151 by the same date. The Relative Strength Index (RSI) momentum oscillator was at 49.15, indicating a neutral position for the KDA market.
Kadena predictions 2023
The cryptocurrency market may be entering a new phase, and some analysts are optimistic about the long-term price potential for KDA. According to priceprediction.net, by the end of 2023, KDA's average price is predicted to reach $1.37, with a minimum value of $1.33 and a maximum value of $1.53. However, it's important to note that price predictions are uncertain and subject to market fluctuations and other variables.
Is the Kadena token a good investment?
According to CryptoNewsZ, Kadena is a promising project, but its success ultimately depends on whether its founders, Popejoy and Martino, can deliver on their promises. The project has already achieved significant milestones and has made more progress than expected regarding the institutional adoption of its blockchain.
However, some may need clarification on Kadena's heritage in banking and regulation, which differs from most cryptocurrencies' decentralised ethos. Despite this, Kadena has yet to rely on institutional backing or centralised exchanges, instead focusing on fiat onramps and fostering a DeFi ecosystem. This approach is encouraging as it could help make Kadena a sustainable project in the long run.
It's important to note that cryptocurrency markets can be highly volatile and unpredictable, and sudden shifts in market sentiment can lead to significant price fluctuations. Therefore, investors should conduct thorough research and analysis before making investment decisions and always consider their investment goals and risk tolerance.
While the potential for significant returns exists, investing in KDA does come with risks. It's crucial to approach any investment in the cryptocurrency space with caution and a long-term outlook and to diversify one's investment portfolio to manage risk effectively.
Kadena (KDA) price prediction 2023-2050
Based on historical data, Kadena's price may reach new highs in the coming years. Kadena (KDA) token price predictions have a positive outlook for digital assets compared to money market instruments and fiat currencies. This has attracted the attention of individual and institutional investors looking for investment opportunities in the cryptocurrency market.
WalletInvestor KDA price prediction for 2023, 2025, 2030, 2040 and 2050
According to WalletInvestor's Kadena price prediction, KDA can be a bad, high-risk 1-year investment option. According to the website, the average KDA price could be $0.0756 by the end of 2023. The token's price may average $0.134 in 2025 and $0.16 in 2028. 
PricePrediction KDA crypto price prediction for 2023, 2025, 2030, 2040 and 2050
According to the KDA price prediction made by PricePrediction.net, the average price of Kadena (KDA) is expected to reach $4.35 in 2025. In addition, their prediction for 2030 suggests that the price of KDA could rise to $29.59.
CoinCodex Kadena (KDA) price prediction for 2023, 2025, 2030, 2040 and 2050
According to CoinCodex's Kadena crypto price prediction, the token's value is predicted to drop to $ 0.864725 by 11 April 2023. KDA price prediction for 2026 is $ 46.44.
DigitalCoinPrice KDA token price prediction for 2023, 2025, 2030, 2040 and 2050
DigitalCoinPrice's KDA price prediction indicated that the token's value might reach $1.42 in 2022. The website projected that the Kadena price could hit $3.52 by 2025 and potentially increase to $7.46 by 2030.
Kadena future forecast in general
It is widely acknowledged that the crypto market is highly volatile. Predicting the future price for Kadena can be challenging, as many factors can influence the value. According to Bitnation, the minimum expected price for 2023 is $1.18, and the average price for 2030 is $8.81.
How high can the KDA coin go?
Based on KDA price predictions, Kadena's price could continue rising steadily, and by 2030, it may reach as high as $6.14.
KDA price prediction today
Kadena's price could reach $0.5953 in the short term. However, in the long term, specifically within 8-10 years, the token's price could rise significantly to $6.14 or surpass it.
Disclaimer: The information in this article is not intended to be and does not constitute investment advice or any other form of advice or recommendation of any sort offered or endorsed by Libertex. Past performance does not guarantee future results.
Why trade with Libertex?
Get access to a free demo account free of charge.
Enjoy technical support from an operator 5 days a week, from 9 a.m. to 9 p.m. (Central European Standard Time).
Use a multiplier of up to 1:30 (for retail clients).
Operate on a platform for any device: Libertex and MetaTrader.