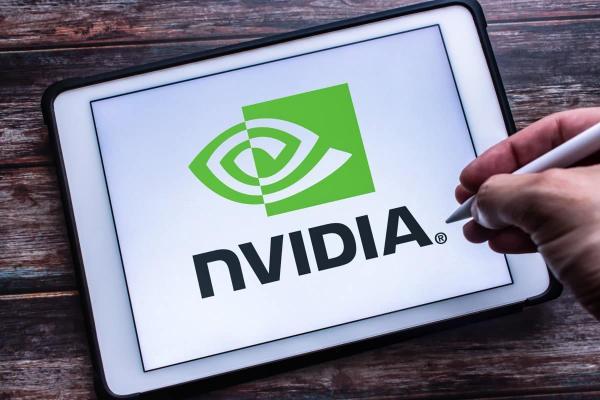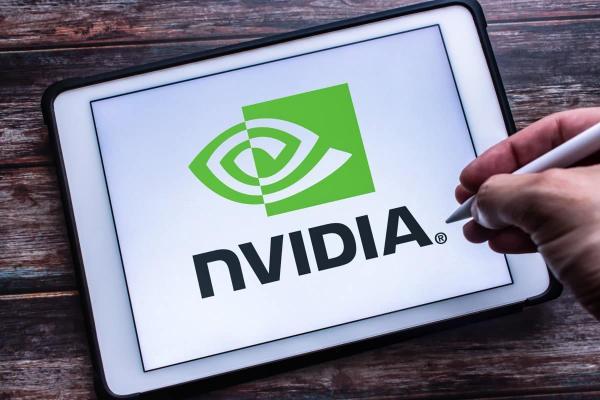 Short-Term and Long-Term Nvidia Stock Price Prediction
Nvidia Corporation is a multinational technology company founded in 1993 and based in Santa Clara, California. Its primary niche is processing units for the gaming and professional design markets, as well as chip units for the mobile computing and automotive markets. The company's revenue in 2022 was $26.91 billion, with 22,473 employees working there. According to the data for 2023, Nvidia's market capitalization is around $669 billion. Its revenue accounts for $26,97 billion and the current number of employees has grown to 26,196 (by 16.5% compared to the previous year).
The NVIDIA stock history has seen a lot of ups and downs, so we'll need to take a closer look at it below. For our Nvidia stock forecast for 2023 and the more distant future, please continue reading.
All You Need to Know About Nvidia Stock
One of the roots of the name is the word invidia, which is Latin for 'envy'. Envy and vision are closely tied in mythology, with the eye or the gaze being a common symbol.
For more than 28 years, the company has been working on semiconductors, artificial intelligence,game streaming services, consumer electronics and computer hardware. Its main products are graphics processing units, central processing units, chipsets, drivers, tablet computers, TV accessories, laptops and data processing units.
At the end of July 2021, Nvidia launched the eighth generation TensorRT™ 8. The product slashes inference time in half for language queries, allowing developers to build the world's best-performing search engines, ad recommendations and chatbots and offer them from the cloud to the edge.
During the last five years, TensorRT has been downloaded almost 2.5 million times. More than 350,000 developers across 27,500 companies in wide-ranging areas, including healthcare, automotive, finance and retail, have tried the product and were quite satisfied with it.
What Influenced Nvidia Stock Price in the Past
After losing about half of its value in 2018 due to struggles in the gaming business and slowing growth in the company's data centre platform, 2019 was a better period for Nvidia's share price. The company managed to return 76.9% of the loss, but that was not all. In the first half of 2019, the company recovered from its previous poor stock performance, and this recovery went much better than expected by experts.
After releasing new graphics processing units at the beginning of 2020, the situation changed dramatically. Data centres and gaming were two spheres with the biggest demand for new technologies, and Nvidia managed to give the market what it wanted. The segment hit a quarterly record of $2.27 billion in revenue in the third quarter of fiscal 2020.
Having published marvellous 2020 financial results at the beginning of 2021, NVDA stock earnings rocketed. Right now, Nvidia's chips are cutting-edge technology. In addition to this, Nvidia is also the leader in providing high-performance graphics processing units (GPUs), which are now in high demand such as GeForce GPUs.
Will the price of NVIDIA shares go up? Let's turn to our experts for their NVIDIA stock forecast and find out.
Technical Analysis of NVIDIA Stocks Prices

As you can see from the charts above, the current trend is considered strongly bullish, and NVDA is experiencing slight buying pressure. According to Financhill, NVIDIA stock price has been experiencing moderate bullish pressure recently, which can be considered an indication of a bullish trend movement.
According to the simple moving average, exponential moving average, oscillators, and other technical indicators, NVIDIA Corp is overbought.
NVIDIA share price forecast for 2023
It is very unlikely that NVDA will cross the $1,000 mark in 2023. Some experts do not even expect it to reach $500. However, no catastrophic declines are seen in most NVIDIA stock predictions.
Gov Capital
In spring 2023, the price is forecast to enter the uptrend. The potential not-so-slow and steady price increases could see it reach around $320 in August. After some slight swings in autumn, Nvidia's price is expected to surge to around $460 by the end of the year.
Coin Price Forecast
The next NVDA stock forecast claims 2023 will end with a price of $509. To put things into perspective, its mid-year price target for the stock stands at $351.
Long Forecast
The Economy Forecast Agency gives a bit not so bold NVIDIA stock forecast stretching until the end of 2023. It predicts that we will end the first half of the year with a price of $293, with December's closing price projected at $386.
NVDA Stock Forecast for 2025
It is impossible to create a precise Nvidia shares forecast for such a long time in the future, so these forecasts are only approximate. Multiple economic, social, and political events can have a great impact on the value of a share. You need to keep that in mind when planning a long-terminvestment.
The Gov Capital
According to the Gov Capital Nvidia stock forecast 2025, the year will begin with NVDA at around $589. By the end of the year, it is predicted to hit $833. In the following years, it is expected to continue the upward movement. By the end of the first half of 2026, it forecasts a price of $1,091. Finally, Gov Capital expects NVDA to reach the level of $1,200 by the end of 2026.
Coin Price Forecast
As you can see from the table below, experts from Coin Price Forecast have more optimistic Nvidia share price predictions than the ones from Wallet Investor. Barely reaching $1,000, Nvidia is not expected to go anywhere near $1,200 by the end of 2026. In the middle of the year 2025 NVIDIA price is tipped to reach $588 level, with the price gradually crawling up thereafter. At the end of 2029, it is finally predicted to reach $1,292.
| | | |
| --- | --- | --- |
| Year | Mid-Year ($) | Year-End ($) |
| 2025 | $588 | $676 |
| 2026 | $763 | $849 |
| 2027 | $934 | $1,018 |
| 2028 | $1,101 | $1,184 |
| 2029 | $1,266 | $1,292 |
NVDA Stock Forecast for 2030
As we have mentioned above, predicting stock prices involves a significant amount of uncertainty especially in the long term. However, by analyzing the trends and performance of the company it's possible to get a general idea of what the future may carry.
Coin Price Forecast
According to the Coin Price Forecast, Nvidia has a bright future in the long term. This platform expects the NVDA price to hit the level of $1,319 after the first half of the year and reach the level of $1,347 by the end of 2030.
 
Coincodex
Coincodex offers a highly positive long-term Nvidia stock forecast 2030. It predicts that the company's stock will reach $ 3,687 which would represent an increase of 1,259.01%.
How Has The Price of an Nvidia Stock Changed Over Time?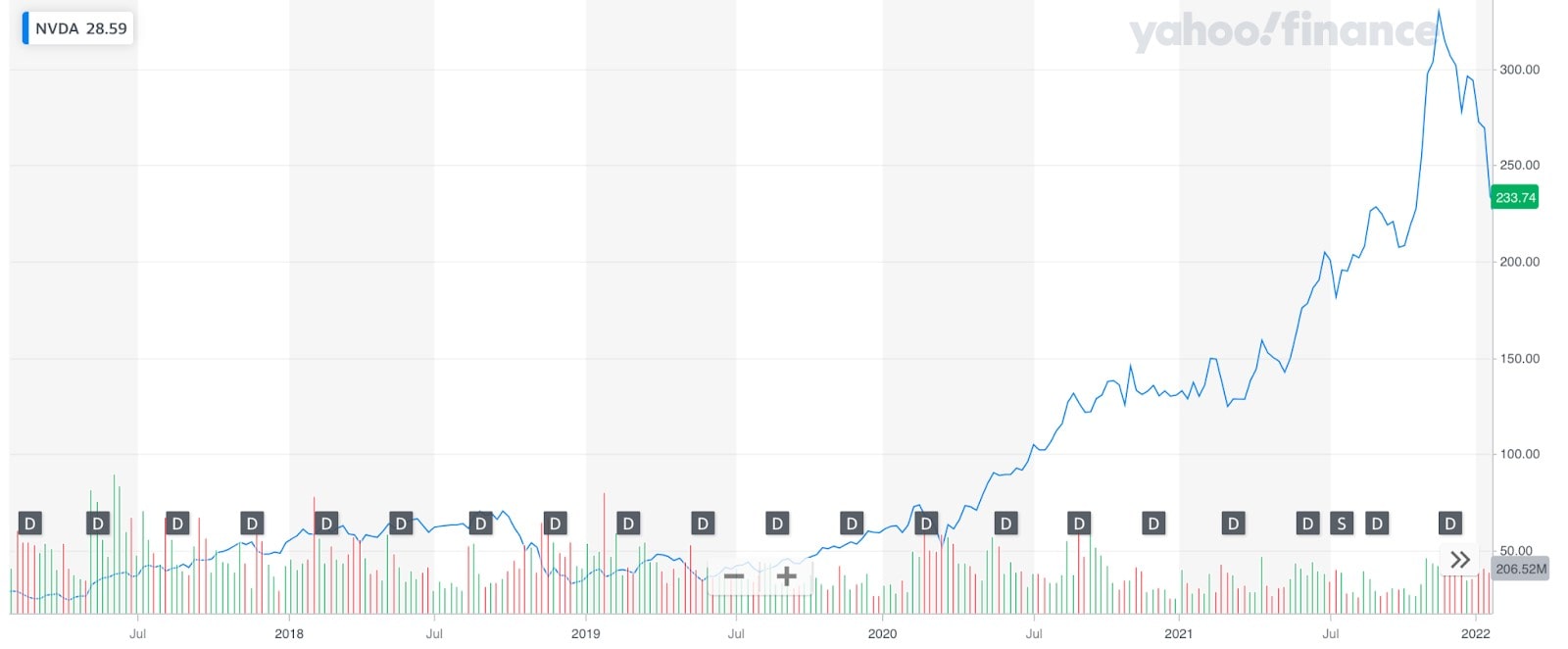 Here are the main historical events that formed the current price of NVDA:
The stock's strong run in 2017 was being fuelled by the graphics-chip maker's superb financial results. Nvidia had grown from a successful GPUs maker to a major player in GPUs for artificial intelligence applications, ranging from data centres to driverless cars to drones.
In October 2018, the stock price dropped because the financial results that had been released before disappointed the market.
In 2019, the GPUs sales dropped, taking down the NVDA stock price with them.
In 2020, the pandemic, with its growing demand in online gaming as well as the elaboration of new technologies, made NVIDIA share prices pleasant for the investors again.
During 2022, Nvidia price was experiencing a downtrend, falling from $199 at the end of April to around $150 in July. Then the NVDA entered a bullish trend which lasted until August with the price reaching the level of $190. After that, it started to fall again. The downtrend continued up to October when the NVDA start again to recover. The asset closed the year at the level of around $146.
Is Nvidia a Good Buy Now?
Every potential investor must do their own research and see if investing in NVIDIA is a good idea for achieving their personal goal. According to experts, no enormous and outstanding growth is expected. However, some may say that growth is growth and is always a good sign, whether fast or slow. In order to save your money, register a demo account on Libertex. It is one of the best ways to start trading because:
It can help you understand how to use the platform and invest.
It is perfect for beginners: there are plenty of articles by leading experts on different topics.
Educational materials are openly available.
You won't lose your money while learning with the help of our special demo account.
Price forecasts and technical analysis are up-to-date.
Our client support is ready to answer all your questions; don't hesitate to ask at any time.
Disclaimer: All the information about the NVIDIA stock forecast given above was collected from various reliable resources for informational purposes. Do not consider it a recommendation for trading or investment decisions - do your own research and evaluate all available options. 
FAQ
Is Nvidia a Buy or Sell?
According to most experts, right now, it is a strong buy. However, when deciding to buy or sell Nvidia stock you need to take into consideration all the specificities of your own position.
Will Nvidia Stock Split Soon?
The tech giant split its stock on a 2-for-1 basis in 2000, 2001, and 2006. NVIDIA's 2021 4-for-1 stock split was scheduled to take place on 20 July. NVIDIA said the board declared the share split "to make stock ownership more accessible to investors and employees".
Is Nvidia a Good Long-Term Investment?
As you can see from the table above, no harsh falls are expected. However, the speed of the growth leaves much to be desired.
Does Nvidia Stock Pay Dividends?
Yes, NVIDIA Corp's quarterly dividend is $0.40. There are typically 4 dividends per year (excluding specials), and the dividend cover is $0.64 annually.
How Much Will Nvidia Stock Be Worth in 5 Years?
Nvidia share price forecast differs. According to different sources in 2028, the NVDA price is expected to surpass $1,000. CoinPriceForecast expects Nvidia to be traded at $1,101 in the middle of 2028 while Coincodex predicts an even higher price of $ 1,749.42.
How Much Is Nvidia Worth in 2030?
According to most experts, yes. But that shouldn't be taken as a reason for you to buy. Please thoroughly consider all pros and cons with your financial advisor or on your own.
Is Nvidia a Buy Right Now?
According to some experts (Aaron Rakers at Wells Fargo, Atif Malik at Citi, Rick Schafer at Oppenheimer), yes. But that must not be a sign for you to buy. Please, consider all pros and cons with your financial advisor or on your own very thoroughly. 
Is Nvidia a Buy, Sell or Hold?
Most experts say "buy", and about a third of them are for a "hold".
Is Nvidia Overvalued?
The company's share carries a very high P/E ratio. The company's other valuation metrics are equally skewed. Nvidia's price-book and price-sales ratios are both among the lowest 5% in the semiconductor industry. Nvidia is technically overvalued.
Disclaimer: The information in this article is not intended to be and does not constitute investment advice or any other form of advice or recommendation of any sort offered or endorsed by Libertex. Past performance does not guarantee future results.
Why trade with Libertex?
Get access to a free demo account free of charge.
Enjoy technical support from an operator 5 days a week, from 9 a.m. to 9 p.m. (Central European Standard Time).
Use a multiplier of up to 1:30 (for retail clients).
Operate on a platform for any device: Libertex and MetaTrader.