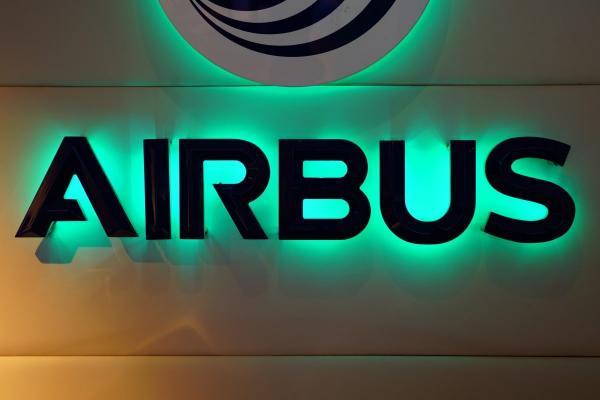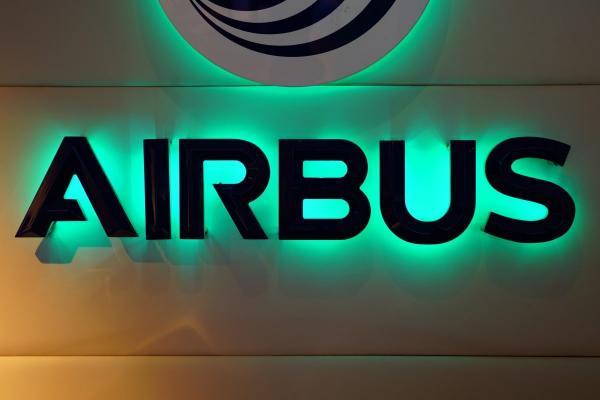 How to Invest in Airbus Stock?
The number of investors has significantly increased in the last couple of years. Many of them, including experienced investors, have become interested to invest in the aerospace market, especially Airbus stock. But what exactly is this stock?
Let's go through all the essential information you need to know about Airbus stock.
Overview: History of the Airbus Company
Airbus SE is currently one of the most powerful aviation brand companies that produce and sell commercial jet aircraft, civil and military helicopters, and other affiliated products. The company is a European aircraft manufacturer consortium that was established in 1970 to compete with American companies in the same field, such as Lockheed and Boeing. 
The European market always had innovative aircraft ideas and designs. However, production volume was fairly low since American aircraft manufacturers were favoured over their European counterparts. This was due to many advantages and factors, such as production scale. Also – perhaps mainly – because the European companies were all competing against each other, so individually they wouldn't be able to sell enough aircraft to turn a profit.
Both the idea of establishing a consortium and negotiations for a European collaborative approach started in late 1960. The Airbus program was initiated by the French and German governments in 1965 when they decided to form the consortium and build a European high-capacity, short-haul jet transport.
The joint team of Hawker Siddeley, Breguet, and Nord studied the designs. The French, German, and British institutions collaborated in order to produce and manufacture a 300-seater airliner. In May 1969, the Airbus A300 Programme was officially launched. Soon, the Airbus company was established under the name of Airbus Industrie GIE (in English, Economic Interest Group, EIG), which aimed to rival US aircraft manufacturers.
Aerospatiale from France and Deutsche Airbus from Germany shared equal fundings for the company, which soon grew and welcomed new partners. In 1971, the Construcciones Aeronáuticas S.A. (CASA) of Spain joined the company, acquiring a 4.2% share.
Why Invest in Airbus Stock?
The situation with travel and transport stocks is unstable, especially while the world is recovering from a pandemic. However, Airbus is a giant in the aerospace field and has the potential for long-term recovery even in times of crisis. As such, many people are willing to put up their money and invest in Airbus stock.
Airbus shares are listed on many stock exchanges, such as:
Frankfurt stock exchange
Paris stock exchange
Spanish stock exchange (Madrid, Valencia, Barcelona, Bilbao)
The main reason behind the increasing number of Airbus stock investors is because, over the years, it has consistently proven itself to be an excellent leader in aeronautics and is also popular as the Airbus defence and space industry. The management and the company itself are diverse and focused on profitability, market positioning, execution, and value creation.
Airbus is also committed to giving back to their shareholders and increasing the returns they receive. Moreover, it is tempting to invest when the dividend payout ratio is about 30 to 40 per cent for sustaining growth.
How Much Does an Airbus Stock Cost?
As of 25 April 2023, a single Airbus SE (EPA: AIR) stock cost 125.6 euros. This is relatively lower than its previous price of 127.32 euro but is higher compared to its price range from the previous month, which was 123.28 euro at most. Although there are price fluctuations, the differences and changes in the cost of an Airbus stock don't vary that much from one another, varying for a range of up to three per cent.
Fundamental Analysis of Airbus Stock
Based on various sources of analysis, such as Chartmill, Macroaxis, MarketScreener, and SimplyWall.st, here's a summary of the latest fundamental analysis of Airbus segment.
Profitability – this is about how possible buyers and investors can generate potential net income with the stock. The general consensus amongst all sources is that Airbus currently has average profitability making it a relatively profitable investment tool.
Return on Equity (ROE) for Airbus Group is 0.37% that may be considered low but still better that the average in the industry, based on Macroaxis, but Return on Assets (ROA) is much lower – only 0.0289%.
 
The stock is more volatile compared to the average volatility of French stocks, but according to SimplyWall.st, AIR is relatively stable.
Airbus stock past performance was rather remarkable with a 10.9% historical annual earnings growth. Moreover, Airbus stock had succeeded to close 2022 with a 7.2% profit margin.
The current profit margin of Airbus, according to Macroaxis, is 0.07% (quarterly).
Valuation –Airbus group SE has relatively good and bad valuations depending on the source. It's undervalued when compared to its fair value and relative price to the market.
The P/E ratio of Airbus stock is only at 19.95, according to Macroaxis.
The Price to Book ratio is at 13.99, which is worse than the industry average.
According to Macroaxis, the current valuation of Airbus is at 83.35 billion euro.
Growth: Analysts' Airbus share price forecasts indicate that the stock will face a positive potential growth in the future.
SimplyWall.st offers a rather promising Airbus stock forecast with AIR to have higher earnings growth and be more profitable in the next three years.
The company's revenue is also expected to grow quicker than the market.
Health – Based on SimplyWall.st, Airbus is in good financial health.
Both short-term and long-term liabilities are exceeded by Airbus' short-term assets.
Although the debt to equity ratio of Airbus is high, debt is well-covered by cash flow and interest on debt by EBIT.
What Affects the Price of the Airbus Stock?
There are various factors and elements that can influence the price of Airbus stock, including:
Demand – This is the main driver of how the Airbus stock is valued in the market. The higher the demand, the higher the potential for the price to increase and vice versa.
Resources and materials – The price is affected when prices of resources, such as oil and other materials used for running, maintaining and manufacturing aircraft components experience dramatic change.
Competition – The company's competitors can significantly affect the Airbus stock value since they are always in competition to win over consumers and investors.
Historical Performance of Airbus Stock
In terms of the Airbus company's achievements over the years, there have been many historical highlights that have led to the success of the aerospace corporation. Focusing on how well Airbus stock has been doing in recent years, the stock has been performing well. Here are some selected highlights:
The dividend had been gradually growing over the years until April 2020 (1.80 euros per share). 
The highest revenue from the Airbus stock reached over 80,000 euros in 2014.
The total assets in 2020 had a 3.68% decline from that in 2019 and are at about 127bn euro.
Airbus Group revenue for the quarter ending 30 September 2021 was 12.403bn euros, a 5.38% decline year-over-year.
In 2022, the dividend was formed at 1.80 euros per share which was higher than the 2021 dividend of 1.50 euros.
The Trading Economics estimate in the Airbus stock forecast 2023 that the stock will be valued at 123.46 by the end of the current quarter and at 112.58 in a year's time, based on projections from Trading Economics' global macro models and analyst expectations.
Airbus After the Coronavirus Outbreak
The pandemic has affected everything, including companies in the aerospace industry, such as airlines and aircraft providers. But, Airbus has handled the pandemic surprisingly well.
Because of the many hindrances towards the aircraft delivery process, such as financial problems and government restrictions, Airbus wasn't able to deliver all their manufactured commercial jets and had an initial backlog of 135 jets as of September 2020.
However, in the following months, there have been delivery rebounds, and the Airbus defence managed to deliver 225 jets between October and December 2020. This allowed strong free cash flow for the company. Currently, Airbus is building fewer jets than usual, but that metric is gradually returning to pre-pandemic levels.
Airbus 2022 Results
Here is some current information about Airbus stock:
Based on Yahoo Finance, the market capitalization of Airbus Group in the end of 2022 was over 101.34B euro.
The 52-week range of stock price was 86.52 - 129.68.
The 52-week change was 24.77%, and the S&P500 52-week change was -0.91%.
The 1-year target estimate for the closing stock price is 134.099 euros based on the Airbus market forecast of WalletInvestor.
Airbus Stock: Expectations in the Future
Experts believe that the Airbus Stock will continue growing in the future, so traders and investors can expect satisfying moves for their stock. Also, the company is continuously generating new and innovative ideas and technologies for their designs and plans to deliver more aircraft conversions in the coming years.
Technical Analysis of Airbus Stock
There are two primary analyses any trader must learn and perform before making the decision to invest and buy any stock – fundamental and technical. As shown in the previous sections, the fundamental analysis of Airbus stock focused on its intrinsic value.
Moving on to technical analysis, the focus would be on indicators placed on the Airbus stock chart. This is essential to gain insight into whether the Airbus company and its stock have potential for solid performance in the market.

Technical analysis deals with the present and expected price fluctuations of the stock and its chart on different timeframes. Additionally, you can use the following indicators for this analysis (it's better to use a combination of two or more indicators):
Volume indicators
Oscillators
Momentum indicators
Resistance and support levels
Moving averages
Airbus Stock Competitors
There are many companies and firms in the aerospace industry, so there are many that directly compete with Airbus in the stock market. Here are some of the company's main competitors:
Boeing
Lockheed Martin
Northrop Grumman
Embraer
Bombardier
General Dynamics
SAAB
Raytheon
BAE Systems
Dassault Systèmes
Airbus Stock vs. Boeing Stock
Boeing is one of Airbus' main competitors – after all, European governments formed Airbus to rival Boeing. Traditionally, Boeing outperformed Airbus and was a more popular choice as an investment, even though the operational and financial results of Airbus were sometimes better. This is because Boeing was better at making a profit from revenue and converting these earnings into free cash flow.
However, when the pandemic happened, Boeing had a problem that led to the company giving discounts on orders, thus affecting its revenue. And Airbus is more resilient right now in terms of its financial position. Boeing's debt increased because of the grounding of the 737 MAX and the effects of the pandemic. The company's overall debt ballooned to more than its total revenue for 2020.
Moreover, even if Boeing appears to be ahead of Airbus in overall orders, Airbus outsells Boeing in terms of commercial jets. Also, it's expected that domestic flights will recover earlier than international flights, and so narrow-bodied aircraft might be able to return to the market earlier. This is another problem for Boeing since the company largely belongs to the wide-body market.
Pros and Cons of Airbus Stock
As with any other stock, there are always risks you will encounter when dealing with Airbus stock. To understand better the benefits and limitations, here are the pros and cons to consider with Airbus stock:
Pros:
Airbus offers a wide range of commercial jet aircraft products (civil and military helicopters) and strives to produce innovative aircraft designs with modern technologies.
Airbus stock has good potential growth expectancy from various analysts.
Airbus stock costs less than its competitors' stock, especially Boeing.
Airbus delivers a great number of orders internationally.
Airbus has had a good position and condition in the market during the pandemic.
The company is transparent about its plans and results.
Airbus stock comes with healthy dividends.
Cons:
The company is still affected by the pandemic and has to cut and reduce production.
Airbus is exposed to price risks, like industry-wide changes in commodity prices.
Its products have relatively higher crash rates compared to other products in the industry.
Airbus stock currently has average profitability, especially in the short term.
Airbus Stock Fluctuations: Invest or Trade CFDs
There are two options with Airbus stock – investing and trading. People often interpret or perceive these as similar things, but the reality is far from it. Investing in stock means that traders buy Airbus SE shares and hold them for years, while trading is about buying the stock and selling it again once it reaches a higher price.
Investing in Airbus Stock
Investing is a long-term strategy and is best suited for people who're willing to spend money to buy stocks without expecting quick returns and for those who don't have the capability to constantly track the Airbus global market forecast.
Here's a general step-by-step process on how you can buy and invest in Airbus stock:
Select a platform or a broker where you can buy this particular stock.
Create an account.
Deposit your desired amount of funds to invest.
Place an order to buy Airbus stock.
Keep it in your portfolio for a long period of time and sell it after it reaches your desired price point.
Trading Airbus Stock
Trading, on the other hand, is a short-term strategy and is appropriate for people who have the time and facility to monitor the market and regularly buy and sell stocks. This isn't the right choice for people who don't have time to study the market and learn new technical analysis tools.
Trading Airbus stock is the same as trading any other stock and involves the same steps as investing. The only difference is that you sell your stock after a shorter period of time. However, there are a few other techniques that can make trading more interesting.
Trading CFDs is monitoring and predicting the price movement to decide if you will go long or short. It's usually better to go long when the price moves up. And with CFDs, you'll be exchanging the difference in the opening and closing price of your position.
Conclusion
There are many different ways of making Airbus stock work in your favour. Although investing is more common since it's a long-term strategy, trading CFD can allow you to see results in a shorter amount of time. Please note that trading CFDs with leverage can be risky and can lead to losing all of your invested capital. To help you decide, you can practise without being exposed to any risks and losses by opening a Libertex demo account.
FAQ
Does Airbus Stock Pay Dividends?
Indeed, Airbus stocks provide dividends for shareholders. Throughout time, these dividends have experienced consistent growth. As of April 2023, the most recent data shows that Airbus disbursed an aggregate of 1.98 USD per share in dividends over the past year. With a prevailing stock price of 138.71 USD, this equates to a dividend yield of 1.43%.
Is Airbus Publicly Traded?
Yes, Airbus is publicly traded. In 2000, the shares were listed on the Paris, Frankfurt, and Spanish stock exchanges. There are currently over 786 million issued shares.
Is Airbus a Good Investment?
Although there is tight competition amongst aviation companies, investing in Airbus is generally seen to be a good choice. It has maintained a good position even after the pandemic first hit. Also, it has a good potential for future growth.
Why Is Airbus Stock Down?
Although the company managed to regain and maintain a good position, the effects of the pandemic have left their mark on the business. The company initially had to cut and reduce their production since orders weren't coming through that much due to restricted flights and government-mandated travel bans.
How to Buy Airbus Stock?
Choose your preferred platform or broker. Then open an account and deposit funds. Search for the right stock and place your order.
Why Is Airbus Stock Dropping?
The price of Airbus stock can be influenced by many things, which can move the price in either direction. Factors that can significantly cause this to drop include insufficient supply amidst heightened demand and tight competition.
How to Buy Airbus Stock Without a Broker?
If you prefer to buy Airbus stock by yourself and without a broker, you can buy the stock directly from the company. There are programs or plans designed to assist people and potential investors who want to buy Airbus SE shares without a broker. This is often done through a Direct Stock Purchase Plan (DSPP).
How Much Is One Share of Airbus Stock?
The price of Airbus stock is continuously changing. As of 25 April 2023, the price is 125.90 euros. Fluctuations in the price can go higher and lower depending on the market.
When Will Airbus Stock Split?
There hasn't been a definite plan or announcement from the company regarding an Airbus stocksplit. The stock split history alone is not enough to make a prediction.
How Do I Invest in Airbus Stock?
Investing starts with buying the stock. After you place your order for your Airbus stock, you can keep it for as long as you want (usually, at least several years; sometimes, even decades).
Disclaimer: The information in this article is not intended to be and does not constitute investment advice or any other form of advice or recommendation of any sort offered or endorsed by Libertex. Past performance does not guarantee future results.
Why trade with Libertex?
Get access to a free demo account free of charge.
Enjoy technical support from an operator 5 days a week, from 9 a.m. to 9 p.m. (Central European Standard Time).
Use a multiplier of up to 1:30 (for retail clients).
Operate on a platform for any device: Libertex and MetaTrader.