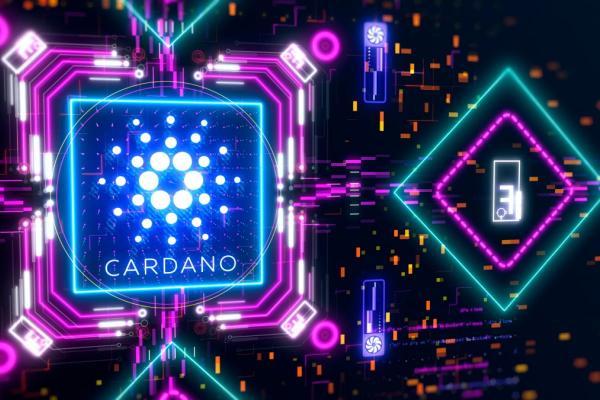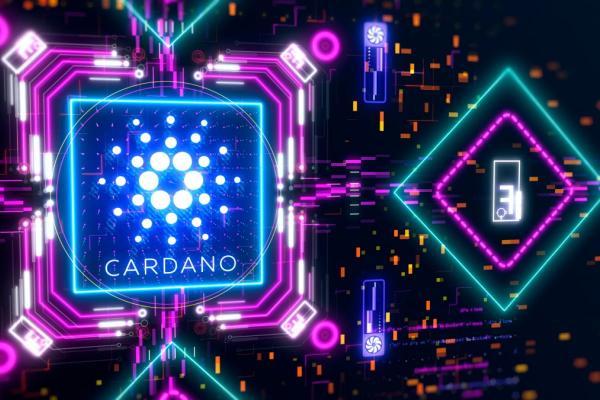 Cardano Price Prediction: 2021 Through 2025
Cardano has been one of the best attempts to solve two problems that BTC fails to do: scalability and network scalability. But are good intentions and attempts enough? Does Cardano have a future worth investing in? In this guide, we'll take a look at Cardano coin value predictions from crypto analysts and provide a technical price analysis.
All About Cardano: A Crash Course
Before delving into price analyses and projections, we first wanted to touch on what Cardano is, how it works and what the project hopes to achieve.
Cardano has been one of the best attempts to solve two problems that BTC fails to do: scalability and network scalability. But are good intentions and attempts enough? Does Cardano have a future worth investing in? In this guide, we'll take a look at Cardano coin value predictions from crypto analysts and provide a technical price analysis.
All About Cardano: A Crash Course
Before delving into price analyses and projections, we first wanted to touch on what Cardano is, how it works and what the project hopes to achieve.
In short, the Cardano project is a smart contract platform. Their slogan is "Making the world work better for all," and it does so by equipping innovators, visionaries and changemakers with the technologies and tools needed to spark positive global change. Just as Ripple is to XRP and Ethereum is to Ether, Cardano is to ADA, meaning that Cardano is the open-source blockchain platform on which the ADA token runs.
Cardano's 5 Core Tenets
The platform has five core principles, which are paraphrased here.
1. People: Working together, we achieve more for the many.
The Cardano project wants to foster a community of thought leaders, scientists and engineers via a proof-of-stake (PoS) blockchain platform. PoS is considered to be more advanced than proof-of-work (PoW), which is the algorithm that Bitcoin uses.
2. Purpose: Helping People Trust One Another and Working Together to Build Global Solutions
Cardano's aim is to help people become a secure, transparent and fair global society that addresses the needs of the many, not the few. It follows a vision of a society that doesn't need intermediaries. In other words, where power isn't held by a few accountable people. Instead, individuals should have full control over their interactions, transactions and data.
3. Technology: Bringing a New Age of Globally-Distributed and Sustainable Innovation
Cardano is built on the innovative proof-of-stake consensus protocol from Ouroboros and was developed with Haskell. The latter is a functional programming language that facilitates Cardano's pursuit of evidence-based development and unparalleled stability.
4. Research: Pioneering Tech Starts with Groundbreaking Research
All of Cardano's research is peer-reviewed, which is unusual but admirable for a blockchain platform. Because the partners behind Cardano wanted to build a platform with a lasting future, they've challenged and verified the stability and durability of each block of the chain. Leading academics led research that explores sociology, philosophy, behaviour and game theory while also considering the plethora of platform details that often go unconsidered.
5. Opportunity: Empowering Businesses by Making the Future of Technology Accessible
Cardano provides developers, individuals and enterprises with cutting-edge models, technologies and methodologies. Blockchain technology can answer a number of financial, societal and technological legacy challenges by taking intermediaries out of essential partnerships and redistributing power.
Cardano powers innovative, globally scalable and highly secure solutions, which are constantly being updated and improved upon via a democratic voting system and evidence-based development methods.
Three Features of Cardano (ADA)
The three main features of ADA are:
There is no traditional mining. When ADA launched, 45 billion tokens were created in advance, with 35 billion distributed to the creators and during the preliminary ICO. The remaining 10 billion are gradually added into circulation after new blocks are found, and an additional percentage is charged for ownership. This follows a transitional inflation control scheme.
The Ouroboros algorithm is used for confirmation. It's fully secure and can even be used with bank transactions. However, since the work goes on a modified DPos (delegated confirmation of the share), delegates must confirm the transaction. Since only a small circle of people have control of most ADA coins, it can't be guaranteed that ADA won't be artificially inflated.
Cardano has accelerated confirmation. Cardano's creators saw that Ethereum and Bitcoin work slowly since the blockchain's chains are growing in length and need additional time for confirmation. With Cardano, users can choose their depth of verification and, thus, increase the speed at the cost of less security.
Who Is Behind Cardano?
There are three main entities behind Cardano.
Cardano Foundation
This is an independent standards organisation that supervises and oversees Cardano's ecosystem advancement. The Foundation is both the owner of Cardano and the legal custodian of its protocol. As such, it strives to grow the platform's international community, drive partnerships and adoptions, shape commercial standards and legislation and hold stakeholders accountable at each level.
Out of those responsibilities, the most crucial one is driving platform adoption and supporting the community. To do so, the Foundation hosts its Governing Council, which is comprised of community managers and a professional executive team. The former group contains many recruits from the actual Cardano community.
The Foundation also has a strong commitment to collaborating with other key blockchain industry players, thus helping advance technology and drive adoption among other compatible platforms. The Foundation focuses on awareness, education, integration and legal frameworks to contribute to the global perception of and conversation around blockchain.

EMURGO
EMURGO is Cardano's enterprise branch. Its duty is to boost Cardano via commercial ventures. EMURGO develops and supports commercial opportunities and facilitates business integration into the blockchain system.

IOHK
This is Cardano's contracted engineering and technology company. IOHK designs, builds and maintains the blockchain platform and uses high standards of assurance and P2P scientific review.

Factors Influencing Cardano's Price
There are several factors that could influence the price of Cardano (ADA). In order to make accurate ADA price predictions, we must take all of these factors into consideration, as it makes it easier to forecast periods of growth and decline.
Factor 1: Supply and Demand
The largest umbrella factor to consider for ADA (or, really, any type of portfolio asset) is the supply/demand relationship. If a cryptocurrency's demand is bigger than its supply, the price goes up. But if supply is larger than demand, the opposite is true.
Factor 2: Cardano Platform's Adoption
Cardano has a dual-layer architecture that was developed to let smart contracts and dApps run on its CCL. Thus, Cardano's success doesn't just hinge upon the demand for ADA - it will also rise or fall depending on the demand for other cryptos that are built on Cardano's distributed ledger. Since the demand for dApps has been booming (and will likely continue to increase), ADA's price will likely be positively impacted in the near future. 
Factor 3: Bitcoin's Price
It's well-documented that BTC's price has a heavy influence on the price of other crypto tokens. Analysts notice that when BTC has very bullish runs, altcoin patterns follow suit. Why? Well, most investors who hold cryptocurrency have Bitcoin in their portfolios. If their confidence is high in BTC, this trickles down to altcoins, thus sparking widespread market spikes.
How Has ADA Performed in the Past?
Cardano's first price action occurred in late 2017, so this altcoin is still in a price discovery phase, i.e., it's still finding its value and fair market price. Towards the beginning of 2018, crypto analysts predicted that ADA would break through the $1 psychological mark and maybe even keep growing.
The first part of the prediction did indeed come true. Cardano had quite a bit of buzz when it first launched, so hype and speculation drove ADA from $0.02 (in October of 2017) to $1.33 (in January of 2018). However, ADA ultimately failed to increase further.
We must keep in mind that 2018 was the beginning of an industry-wide bear market, and many other projects declined during this time. Even though ADA experienced a downwards price action, Cardano's development team didn't give up on the project. They continued working on innovations, such as the Shelley update and a new voting system.
Cardano's price has certainly been bumpy: its temporary low was $0.03 in 2018, which it hit again in 2019. In fact, 2019's high was a mere $0.10, so that was quite a stagnant year for the altcoin. After a brief rise in early 2020, it then plummeted to $0.025 during the crypto industry's 'Black Thursday', the crash that impacted all crypto assets.
How Did Cardano Perform in 2020-2021?
As mentioned above, Cardano experienced a drop in March 2020, but it wasn't alone: this happened to all cryptocurrencies across the board. Taking a closer look at ADA's performance in 2020, we can see that it hovered around the $0.10-$0.20 mark without breaking through.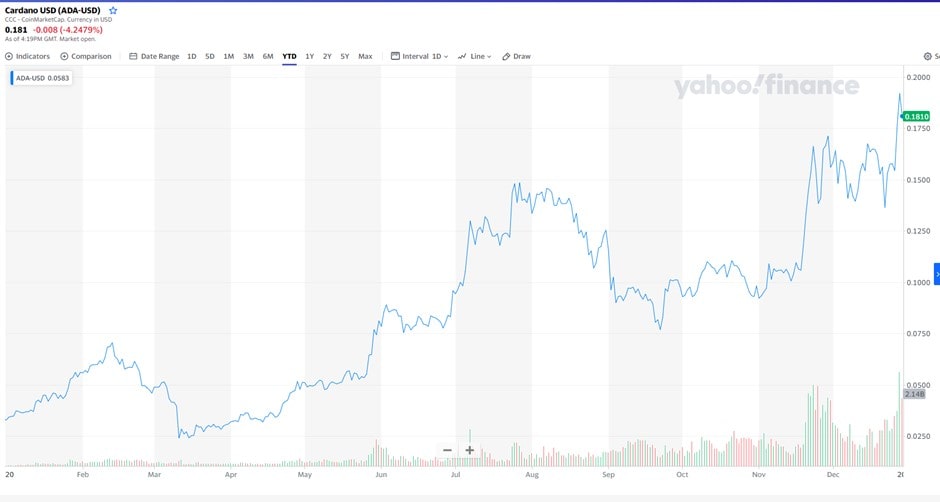 In 2021, Cardano showed incredible performance. After starting the year at $0.18, it surpassed $1 in February and continued the upward movement. The highest point for the 52-week period was at $2.30 on 16 May. However, it quickly dropped to around $1 due to a massive investor sell-off. The value stabilised at around $1.30 by July-August 2021.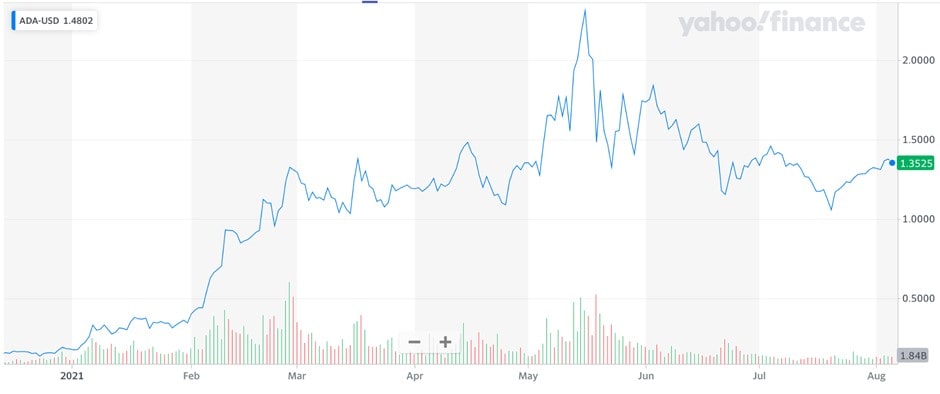 Short-Term ADA Coin Price Prediction for 2021
Now that we've seen Cardano's performance for the first half of 2021, what else can we expect? Since BTC is recovering from its poor performance in May-June,traders are waiting for that trickle-down effect for altcoins. Remember: as we explained earlier, BTC's performance is a key factor that influences the prices of other crypto tokens.
While there are over 9,000 altcoins in the cryptomarket, some of them have shown great resilience and strength and are in a prime position to bounce back. And here's some good news: ADA is one of them.
Cardano is in a particularly good position to increase due to several updates: 
The hard fork that occurred in December 2020, which introduced a token-locking feature.
The Shelley Testnet rollout announcement, which lets members use an improved interface to choose a stake pool.
The official Cardano wallet (Daedalus) is going to have several upgrades to take trending market features and increased demand into account.
ADA will soon be added as a payment method on Shopify e-commerce stores.
Cardano has managed to build itself one of the largest cryptocurrency social media presences on Twitter, with 166,000 followers.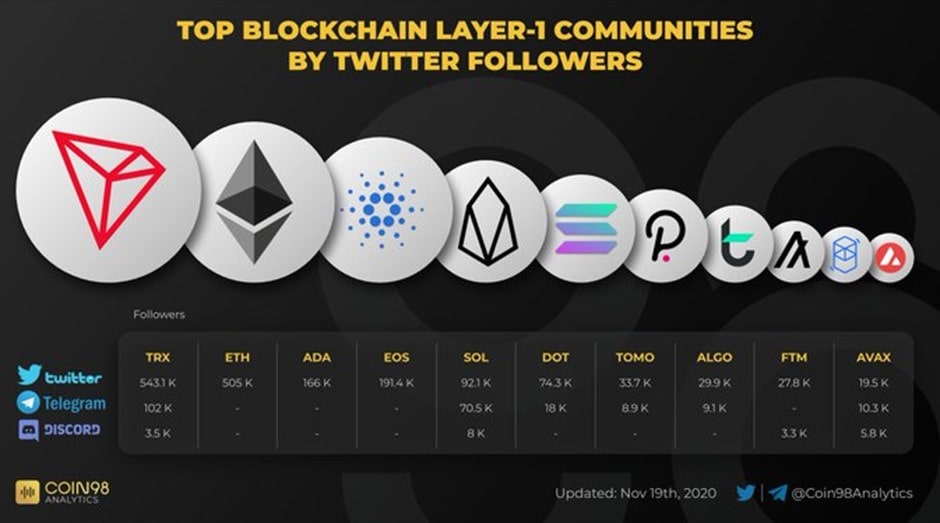 When analysts take into account the increased demand for ADA, the growing dApp industry, Cardano's latest upgrades, and the skyrocketing price of BTC, they are confident that the price of ADA will increase significantly during 2021.
Here is a realistic price prediction for Cardano in 2021 by Long Forecast:
| | | | |
| --- | --- | --- | --- |
| Month | Open | Low-High | Close |
| August 2021 | $1.32 | $1.26-$1.93 | $1.61 |
| September 2021 | $1.61 | $1.29-$2.00 | $1.87 |
| October 2021 | $1.87 | $1.66-$1.90 | $1.78 |
| November 2021 | $1.78 | $1.40-$1.78 | $1.50 |
| December 2021 | $1.50 | $1.50-$1.86 | $1.74 |
Cardano Price Prediction for 2022
Now that we've seen what experts have in mind for ADA in 2021, let's take a look at predictions for 2022. Since this is further out, predictions are not as clear-cut, and this is where experts start to differ in opinion. Some analysts foresee wild growth that builds off of 2021's projected increases, while others anticipate a crash in the summer of 2022. 
We've chosen a realistic price prediction that doesn't fall to one extreme or the other.
| | | | |
| --- | --- | --- | --- |
| Month | Open | Low-High | Close |
| January 2022 | $1.74 | $1.74-$2.12 | $1.98 |
| February 2022 | $1.98 | $1.72-$1.98 | $1.85 |
| March 2022 | $1.85 | $1.85-$2.30 | $2.15 |
| April 2022 | $2.15 | $2.15-$2.66 | $2.49 |
| May 2022 | $2.49 | $2.46-$2.84 | $2.65 |
| June 2022 | $2.65 | $2.65-$3.28 | $3.07 |
| July 2022 | $3.07 | $2.67-$3.07 | $2.87 |
| August 2022 | $2.87 | $2.24-$2.87 | $2.41 |
| September 2022 | $2.41 | $2.01-$2.41 | $2.16 |
| October 2022 | $2.16 | $2.16-$2.69 | $2.51 |
| November 2022 | $2.51 | $2.51-$3.03 | $2.83 |
| December 2022 | $2.83 | $2.83-$3.51 | $3.28 |
Cardano Forecast for 2023-2025
The prospects for Cardano are as rosy as they can be. The table below details possible price movements for 2023 as provided by WalletInvestor.
| | | | |
| --- | --- | --- | --- |
| Month | Average Price | Minimum Price | Maximum Price |
| January 2023 | $3.689 | $3.324 | $4.082 |
| February 2023 | $3.785 | $3.395 | $4.215 |
| March 2023 | $4.043 | $3.619 | $4.473 |
| April 2023 | $4.141 | $3.660 | $4.614 |
| May 2023 | $4.334 | $3.854 | $4.844 |
| June 2023 | $4.489 | $3.968 | $4.998 |
| July 2023 | $4.502 | $3.948 | $5.051 |
| August 2023 | $4.609 | $4.029 | $5.204 |
| September 2023 | $4.750 | $4.132 | $5.383 |
| October 2023 | $4.863 | $4.180 | $5.491 |
| November 2023 | $4.962 | $4.291 | $5.643 |
| December 2023 | $5.043 | $4.311 | $5.733 |
Fast forward to 2025, here is what the same source envisions for Cardano.
| | | | |
| --- | --- | --- | --- |
| Month | Average price | Minimum price | Maximum price |
| January 2025 | $6.992 | $5.727 | $8.219 |
| February 2025 | $7.089 | $5.728 | $8.361 |
| March 2025 | $7.345 | $5.985 | $8.688 |
| April 2025 | $7.438 | $6.036 | $8.815 |
| May 2025 | $7.641 | $6.165 | $9.042 |
| June 2025 | $7.787 | $6.317 | $9.250 |
| July 2025 | $7.798 | $6.255 | $9.331 |
| August 2025 | $7.910 | $6.322 | $9.481 |
| September 2025 | $8.052 | $6.443 | $9.672 |
| October 2025 | $8.161 | $6.511 | $9.839 |
| November 2025 | $8.263 | $6.571 | $9.981 |
| December 2025 | $8.348 | $6.638 | $10.096 |
Cardano Price Prediction - 2030 and Beyond
Predicting the price in 2030 is looking so far into the future. In the world of cryptocurrency, 10 years may as well be a century. However, we have something rather bold to say: in 2030, Cardano will either be totally irrelevant and trading at mere pennies, or it will be dominating the dApp platform market. In the latter case, it's entirely plausible that ADA could be trading at $10 or more.
What are we predicting? We think ADA has what it takes to stay relevant for the next decade. It's one of the leading dApp platforms. As the demand increases for dApp blockchain platforms, Cardano will only grow more and more successful. That is, as long as the developers still release innovative updates to stay ahead of the competition.
Technical Analysis of ADA's Price
If you're considering adding ADA to your portfolio, it's important to understand how to create and read technical analyses. We'll give you a sample technical analysis of ADA and then show you how to make one of your own.
In the chart below, ADA is trying to move towards the immediate resistance of $1.40, which, if broken, is a good place to buy and hold some of it. For margin or future traders, it can also be a good place to open long positions with a tight stop loss.
The support level is currently at around $1, which the coin already tried to break multiple times but was unable to do so. We can also see that if Cardano trades between the strong support and immediate resistance level, this zone might act as an accumulation zone for an uptrend. However, if this support breaks, it might see further downward price movement to $0.40. 

So, how do you go about making a technical analysis of your own? We recommend signing up for a demo account with Libertex. You can use it to try out various indicators and test strategies without risking any of your own money.
When creating a technical analysis, there are a few factors to keep in mind: 
Trends. The three kinds of trends are uptrends (moving upwards), downtrends (moving downwards) and sideways (moving in a horizontal channel). If ADA is in an uptrend, or 'bullish', it's experiencing higher highs and lows. If it's in a downtrend or 'bearish', it's experiencing lower highs and lower lows.
Resistance vs support. Price movements bounce up and down rather than moving in a linear fashion. During an uptrend, ADA's price experiences resistance, which is where pauses or rebound occurs. Similarly, when ADA is in a downtrend, it will experience support from a concentration of buyers. 
Analysis tools. There are a huge number of analysis tools you can use to investigate the price of ADA. The most commonly used ones include MACD, Bollinger Bands, Simple Moving Average and OHLC charts. You can use these tools on Libertex, where you can also check out blog posts explaining how to use each tool.
ADA Price Predictions From Experts
Before we wrap up, we wanted to present you with some ADA price predictions from experts.
Cryptocurrency analyst Jason Pizzin says that by the end of the year, he's looking for Cardano to rise 100% to 300% higher than its current levels.
CoinSwitch predicts that Cardano might reach $2.88-$3.00 in 2025. 
DigitalCoinPrice has a more modest forecast for ADA. According to their analysis, Cardano could surpass $4 in 2025 and go over $5 in 2026.
CoinPriceForecast forecasts that Cardano will finish 2025 higher than $3 and might rise to over $4 by 2030.
What to Do With Cardano: Trade or Invest?
As you can see, even crypto experts aren't in agreement about ADA's long-term performance. Even though hodling ADA could bring significant profits, it could also end badly. So, you could be better off trading ADA as a CFD, which would allow you to earn profit in a smaller amount of time. And, what's more, you can try this out totally risk-free with a Libertex demo account.
When you sign up for a demo account, you'll be able to practice your ADA trading strategies with 50,000 EUR. Try out the platform that has won numerous awards and has a user base of over 700,000 people!
FAQ
What Will Cardano Be Worth in 2021?
According to some experts, Cardano will likely finish 2021 at $1.40, but some are even more positive and see Cardano climbing to $2.
Is Cardano Worth Investing in 2021?
Yes, Cardano is worth investing in during 2021. Most experts agree that Cardano is going to experience growth over the next few years.
Does Cardano Have a Future?
Cardano has a future, but the degree of its success depends on whether it can complete the development projects they've announced.
How Much Will Cardano Be Worth in 5 Years?
There are plenty of varying opinions about this question. Analysts predict that Cardano could be worth anywhere from $1 to $5 in 2025.
Will the Price of Cardano Go Up?
Yes, Cardano shows several indications of continuing to rise over the coming years.
Can Cardano Hit $10?
This is possible, but it likely won't happen for at least 5 years. Hitting $10 would mean a market capitalisation of $320 billion for ADA. With a current $43-billion market cap, ADA would have to leapfrog to get there. In this market cycle, we probably won't see ADA at $10, although $5 is a possibility.
Will Cardano Reach $100?
In order for Cardano to reach $100, we would need to experience significant gains and a phenomenal adoption rate of the platform. This really depends on the publicity that Cardano receives and whether the developers are able to form high-profile partnerships. According to current predictions, a price of $100 would not occur for decades.
Is Cardano a Good Buy?
According to experts, Cardano is a good buy and should be included in your portfolio. Bear in mind that the crypto market is volatile and doesn't offer any guarantees. But what will definitely help is improving your trading skills and the ability to implement new strategies - you can do it via the Libertex demo account.