The current crypto hype has been nothing short of spectacular. We all watched in shock and awe back in early 2018 when prices shot up by orders of magnitude. Of course, this was followed by a massive bust that left many believing that the days of $20,000+ BTC would never be seen again. But lo and behold, they're back! In fact, the original digital currency actually managed to double this figure during its latest run. The recent pullback aside, it doesn't look likely to run out of steam anytime soon.
Of course, many are concerned that this could just be an even bigger bubble ready to pop at any moment, wiping away millions of dollars of paper wealth in an instant. But this time, things really are different. It isn't overly optimistic speculators fueling the present boom but level-headed institutional investors finally accepting that digital currencies deserve a place in any well-balanced portfolio. With more and more crypto funds and ETFs popping up everywhere, this trend appears set to continue for some time yet. Not to mention the ever-rising popularity of cryptocurrencies among users of legacy trading platforms, such as Libertex, whose digital offering is expanding almost by the day.
Sold on crypto, but don't know where to buy it?
Alright, we all know digital currencies are a must-have component of any future-proof portfolio, but there are still so many fraudsters and hidden pitfalls in this fledgeling marketplace. We get it: Nobody wants to risk getting scammed. That's why choosing a reliable crypto broker is so important. Luckily for you, crypto's ascent to fame means that many well-established and reliable brokerages are now providing digital assets alongside their bread-and-butter instruments like Forex and commodities.
One such platform is Libertex, whose crypto selection has grown exponentially over the past few years and now includes more than 50 different digital currency pairs/coins. Apart from giving you the confidence and peace of mind of working with a trustworthy company with over 20 years of experience under its belt, buying crypto from Libertex means you can store both your digital and conventional assets together in one, easy-to-access place.
How to purchase cryptocurrencies in Libertex
Buying your chosen coin really couldn't be easier. Start by opening the app and clicking the 'Cryptocurrencies' tab on the instruments bar at the top of the page: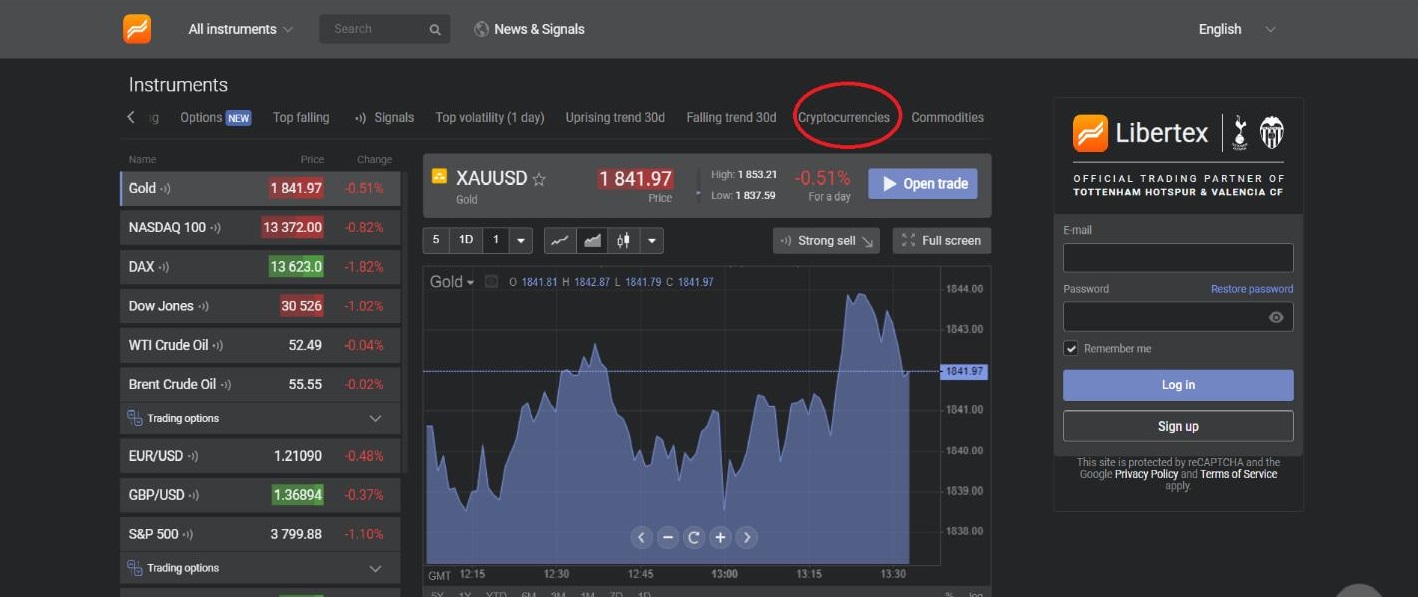 After that, a list of all available coins will appear on the left-hand side of the embedded chart, as seen here: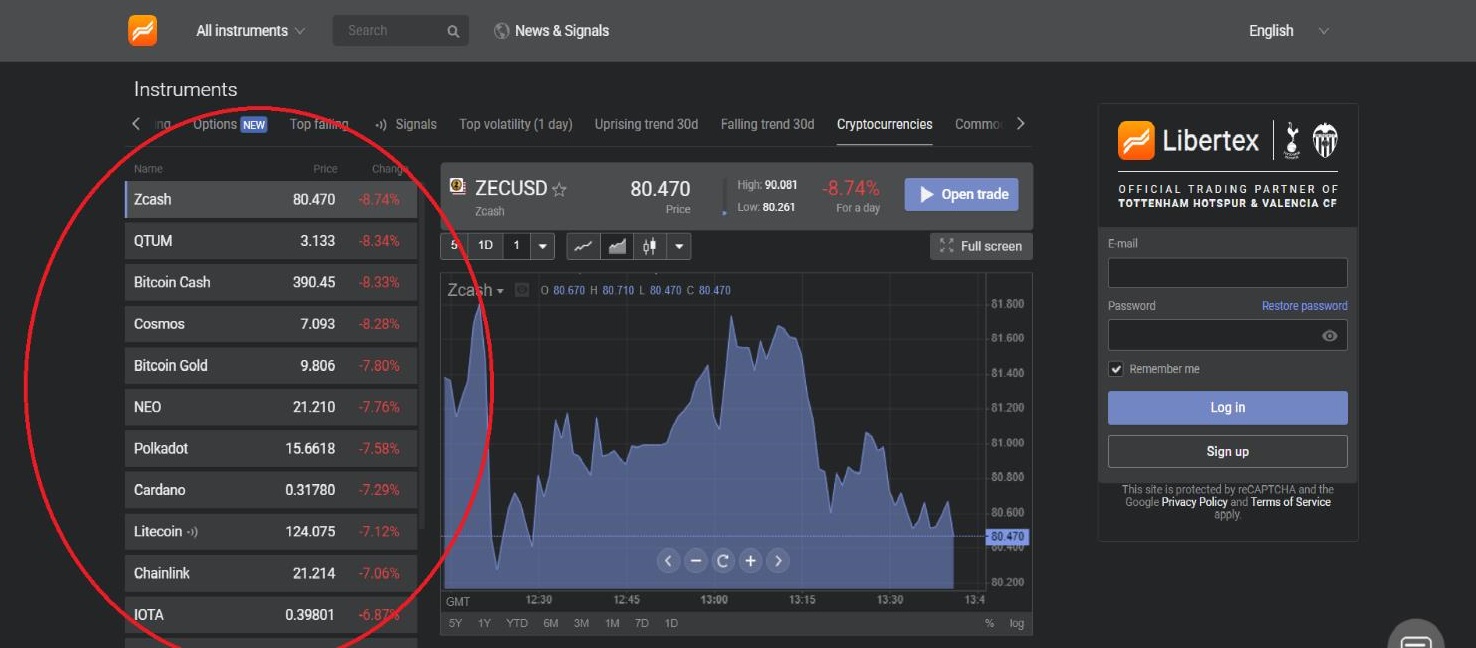 Once you see this screen, select a currency from the list by left-clicking its name to open its chart. Next, hit the blue 'Open trade' button in the top right-hand corner of the chart section, as shown below: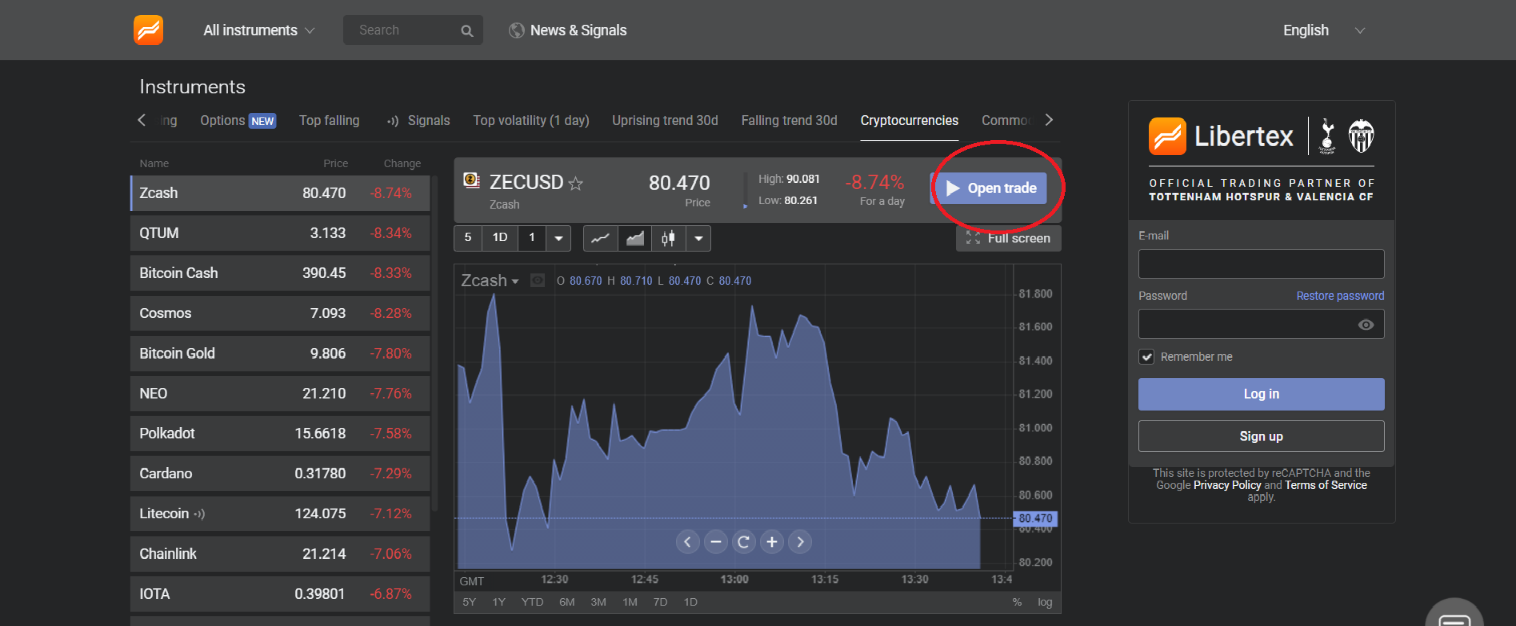 The trade window (shown below) should automatically open: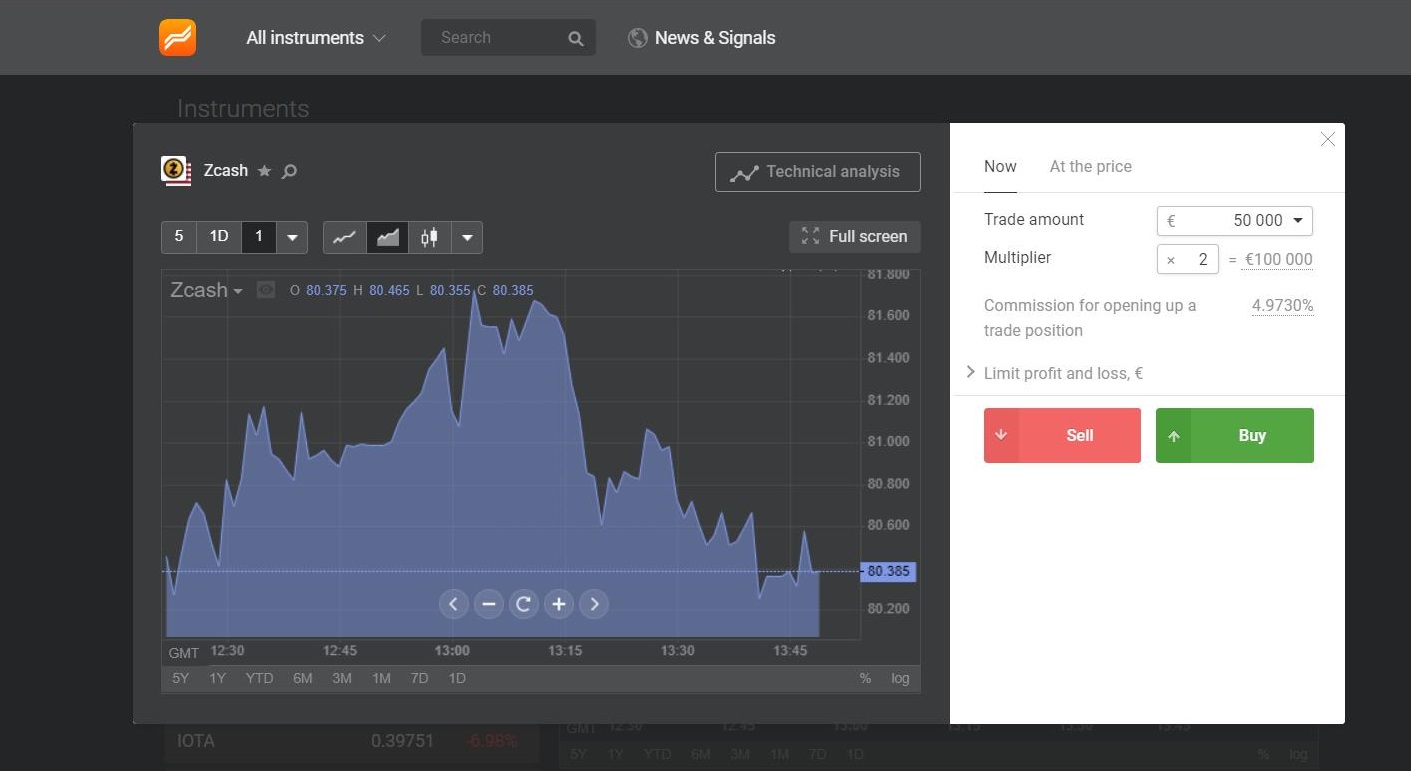 From here, it's pretty self-explanatory. Simply enter the amount you wish to buy or sell in the 'Trade amount' field and then select your multiplier (leverage ratio) from the box below. The total commission rate will be visible before you pull the trigger, so you won't have any surprises down the line. When you're happy with all the parameters, just hit 'Buy' or 'Sell', and that's it!
No more excuses
As you can see, the path to owning crypto isn't quite as daunting as it might first seem. With Libertex, you can purchase (or sell) a wide variety of digital assets in seconds and, unlike with other cryptocurrency platforms, you can pay in normal fiat currency using your debit or credit card. Simples! Even better, you can also leverage your positions to maximise your potential gains even further.
So, what are you waiting for?! They say, there's no time like the present… and that's especially true when it comes to getting into digital currencies. Not least since the recent market-wide correction means that many blue-chip coins are currently on sale at knock-down prices. Don't put it off any longer, create a Libertex account now and take the crypto plunge today!