We regret to inform you that Indication Investments Ltd is exiting the Temporary Permission Regime and will no longer be accepting clients from the United Kingdom.
New Cryptocurrencies In 2019
In the first months of the current year, the market showed some slippage due to the considerable fall of Bitcoin and Ethereum, two cryptocurrencies of greater power.
It affected many investors, but those who work with the technology felt a great relief. The drop is nothing more than an opportunity to buy such cryptocurrencies at a more accessible price.
In the first months of the current year, the market showed some slippage due to the considerable fall of Bitcoin and Ethereum, two cryptocurrencies of greater power.
It affected many investors, but those who work with the technology felt a great relief. The drop is nothing more than an opportunity to buy such cryptocurrencies at a more accessible price.
The only thing at your disposal is to study and identify the milestones determining the rise or depreciation of the cryptocurrency's price. We have researched and discovered hundreds of innovative blockchain projects seen as a good investment option by the end of this year. Here are the 10 most outstanding projects.
Oyster (PRL)
Project Description
It was presented as "the future of monetising and storing web pages". Oyster is a blockchain that has something good up its sleeve. It's based on the idea that online advertising is broken or doesn't work. The solution it offers is a code chain.
The Oyster protocol allows web pages to generate revenues by allowing their users to contribute to the CPU power and a part of the GPU. Its code chain facilitates the proof of work in the network to compose a completely decentralised ledger. Furthermore, it eliminates the need for ads by keeping the website open and monetarily accessible for those publishers who wish to pay in PRL.
Why PRL?
First of all, its technology is solid and ready to show us everything it can do. In addition, it has been subjected to the most common privacy problems in the exchange of data and storage to find solutions and prevent issues from occurring during the experience. If anything happens, the Oyster team will act transparently to solve the problem.
Second, it offers free advertising navigation for its visitors and passive income for the website owners. Similarly, the most outstanding aspect would be its accessibility to a large audience, so Oyster and PRL could be adopted quickly and massively.
Power Ledger (POWR)
Project Description
Power Ledger is a platform that allows the exchange of cryptocurrencies and energy based on an Australian blockchain that makes it possible to market renewable energy in a decentralised way. In other words, companies and households that want to use Power Ledger will be able to sell the excess solar energy in the local network and buy more energy from traditional electricity companies that trade with lower prices.
This platform uses a dual system of tokens (Sparkz, POWR) to maintain stability. Thus, if a fluctuation in the value of POWR were to occur, the total cost of electricity wouldn't be affected.
Why POWR?
Power Ledger has signed contracts with important renewable energy companies in Tasmania and Australia, including Project Brainstorm and Nest Energy. At the same time, it'll start its trials as a service microgrid in India and a partnership with the Liechtenstein Strategic Development Institute that will open the doors to the European market.
What makes Power Ledger more attractive are the agreements it has recently made. The first with Greenwood Solutions, where it announced the commercial start of the project, and the second with Helpanswers, where the launch of numerous projects based on the renewable energy offer was announced in North America, including Alberta, Chicago, Texas, California and New York.
A simple test conducted in a residential area could be the perfect example of saving money and energy offered by Power Ledger.
Cardano (ADA)

Project Description
Cardano was built based on peer-reviewed academic research as the first blockchain project and public, decentralised, open-source cryptocurrencies.
Its main objective is to create a home where decentralised apps and smart contracts can be processed through formal verification, thanks to a mathematical test that will verify the code. This process will consolidate Cardano as a reliable and secure platform for high-value apps.
Why ADA?
Cardano's token, known as the ADA, has given what to talk about in recent months. At the end of November 2017, Cardano launched an updated roadmap that ranked it ninth in the stock market capitalisation. In the same way, this year, it has maintained its position, involving more users and investors.
In addition, Cardano plans to update from the Byron version to the Shelley version. For this, Byron directed all efforts toward building a secure platform for those users who would like to trade with ADA, improving their exchange performance as Binance and Bittrex.
For its part, Shelley will make its move in Q3. This latest version offers improvements that will help its technology and turn it into an autonomous and decentralised system. In addition, the Stakepool and Testnets will be the first features available for ADA users, which could generate positive fluctuations. 
Ontology (ONT)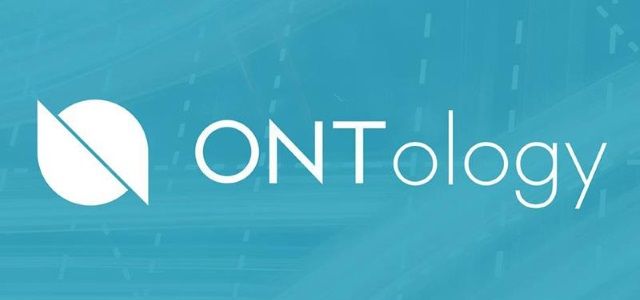 Project Description
Ontology is an innovative project based on a public blockchain and high performance. It's a reliable and collaborative platform distributed among its users created in 2017 by the China Onchain company. Ontology seeks to eliminate the barriers between the business sector and blockchain, allowing the development of projects of all shapes and sizes.
Why ONT?
Despite being a pretty new project that had just established its foundations, it's being backed by a massive financial corporation in China.
Ontology has attracted the attention of numerous investors due to the launch of the mainnet in 2018. It begins its development and describes the tools used to create a dApp by the team. The app creation begins once the mainnet is launched, which means that it'll boost the ONT token's popularity in a short time.
Since it's known, it has climbed up positions in the ranking. The marketing team behind ONT has been in charge of keeping its subscribers interested, benefiting them in January 2018 with a gift of 1,000 ONT just for subscribing to the newsletter. 
ARK (ARK)

Project Description
ARK is based on a system called SmartBridge that allows blockchains of different projects to communicate with each other. Its main objective is to offer each cryptocurrency a common connection point for users to keep their currencies while executing smart contracts on a different platform.
In turn, ARK is building a Point. Click. Blockchain that allows anyone to create their own blockchain, even when they don't have the necessary knowledge of programming.
Why ARK?
In the first months of this year, doubts about the future of ARK seemed to increase just when the mainnet was one year after being launched. Its updates were scarce, and the token didn't seem to offer much in return, so ARK decided to act. The team was in charge of correcting and improving certain aspects that gave hope to the project.
This same year ARK decided to change its SmartBridge technology for the Blockchain button (Push-button Blockchain) and is working on the technical updates of the ARK Core v2., sticking to its belief that the blockchain adapts to anyone who wants to venture into that world and develop more tools to create their own blockchain.
If this happens, it will represent a breakthrough in how the public views Blockchain technology and would greatly increase interest. Meanwhile, it'll continue to be seen as a black box filled with inaccessible codes where only high-level engineers can trade. 
ICON (ICX)

Project Description
The ICON project is based on a decentralised application platform that aims to help institutions share data privately without much effort. ICON allows independent blockchains as long as they're linked to a central chain and governed by their own rules.
ICON has been used mostly by insurance companies and hospitals. For example, if a patient has a procedure that their insurance must cover, the hospital must send the specific data of the person via the blockchain.
Why ICX?
In 2017, ICON focused on establishing the foundations of its project. Its main achievements include its productive Q1 2018, the ICON Mainnet 1.0, its multiple cryptocurrency wallet called ICONex, and several firms with important markets.
ICON's current objective is focused on the scope and promotion of its token, not just on its technological development. 
Stratis (STRAT)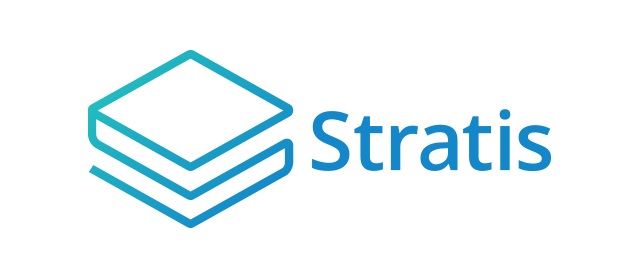 Project Description
Stratis is a blockchain platform that has been created to provide the necessary tools for C# developers to create custom blockchains. In addition, its main objective is to provide simple and accessible solutions for financial, technological and medical entities that need to create and test dApps for their business.
Why STRAT?
Throughout 2017, the Stratis developers kept busy advancing implacably towards its beta version and setting new goals for 2018. These included the alpha, beta and testnet versions of its Fullnet Mainnet Beta (which includes GUI), its platform ICO, the privacy protocol of Breeze Wallet, Sidechains and smart contracts.
Sidechains, for example, are considered a tempting offer for new entities to decide to use Stratis as their default decentralised platform. While more users decide to use Stratis, more STRAT tokens will be commercialised, positioning it as an excellent investment option for the year.
Nano (NANO)
Project Description
Formerly known as Raiblocks, Nano is a cryptocurrency recognised for its extremely efficient architecture. Unlike other projects that direct most of their efforts toward their scalability, rates and speed since their inception, Nano seeks to perform instant transactions at no additional cost. It's also infinitely scalable, so it won't collapse regardless of the number of users.
Why NANO?
As cryptocurrencies grow in popularity, their developers are beginning to observe the scalability and efficiency problems, but this isn't the case with NANO since its scalability is infinite.
In addition, it has focused on reducing the energy consumption that surrounds the main cryptocurrencies to become a lighter and friendlier alternative for its users. Its roadmap is loaded with updates aimed at commercial expansion, transactions from points of sale, and coins' storage.
Similarly, being free of additional fees per transaction becomes an attractive cryptocurrency for many investors who aren't yet convinced to bet on this project. Its easy-to-remember name makes it perfect for drawing the general public's attention and contributing to its expansion. 
Request Network (REQ)

Project Description
Sending and receiving digital payments is just one of the many problems the current cryptocurrency seeks to solve. The Network of Requests (Request Network) has proposed it as a goal and doesn't intend to rest until it's achieved.
This platform allows anyone to request and receive payments for services without an intermediary. With Request Network, you don't have to worry about paying additional fees. It's a decentralised network capable of operating worldwide.
Why Should You Look at REQ?
At the end of 2017, REQ launched a new minimum viable product that showed the numerous public characteristics of the final version, including its low transaction fees, automated billing, intelligent auditing, cross-currency transactions and the protection of its users' identity. These positioned REQ as a competition for credit card companies and payment processors like PayPal. The difference is that REQ offers a much more attractive package based on decentralisation, with no additional transfer fees, only a minimum rate that will be directed to the mining process. 
The network used by REQ began working in March 2018. Its first version allows users to connect the wallet of their preference to the network, send and receive requests in ETH, update transmissions and manage all requests related to a wallet address. In addition, the fiat administration will soon be launched, which is considered a great step for REQ to be adopted as its payment system.
Another important event where REQ is involved is its association with PwC France and Francophone Africa. And as if that were not enough, the REQ team has started negotiations with the World Bank and the IMF, which could mean a great interest in adopting the Request Network and its token, REQ. 
Stellar (XLM)

Project Description
Although described as an "open-source distributed payment infrastructure" at its launch, Stellar is much more than that. It's a blockchain solution that seeks to mobilise money across borders quickly, reliably and at an affordable price. Unlike Ripple, the XLM token exists to be linked to fiat currencies. As a result, it allows the exchange to occur almost instantly, without the need for the buyer or seller to be directly involved with the cryptocurrency.
Why XLM?
Stellar has two important impulses that can take it to the top at any time: the Stellar Development Foundation and The Lightning Network.
The first announced its union with the secure communications platform, Keybase. The second one is in charge of configuring the payment processes outside the chain, thus allowing all the parties to interact through a smart contract without trading through the blockchain. In addition, it allows sending and receiving payments, which helps Stellar process many more activities and transactions than before.
The Lightning Network is in charge of solving a key problem presented by most blockchain projects: scalability, making Stellar a great attraction. Finally, Lightning was added to the Stellar testnet on 1 April 2018. 
How to Invest in a Cryptocurrency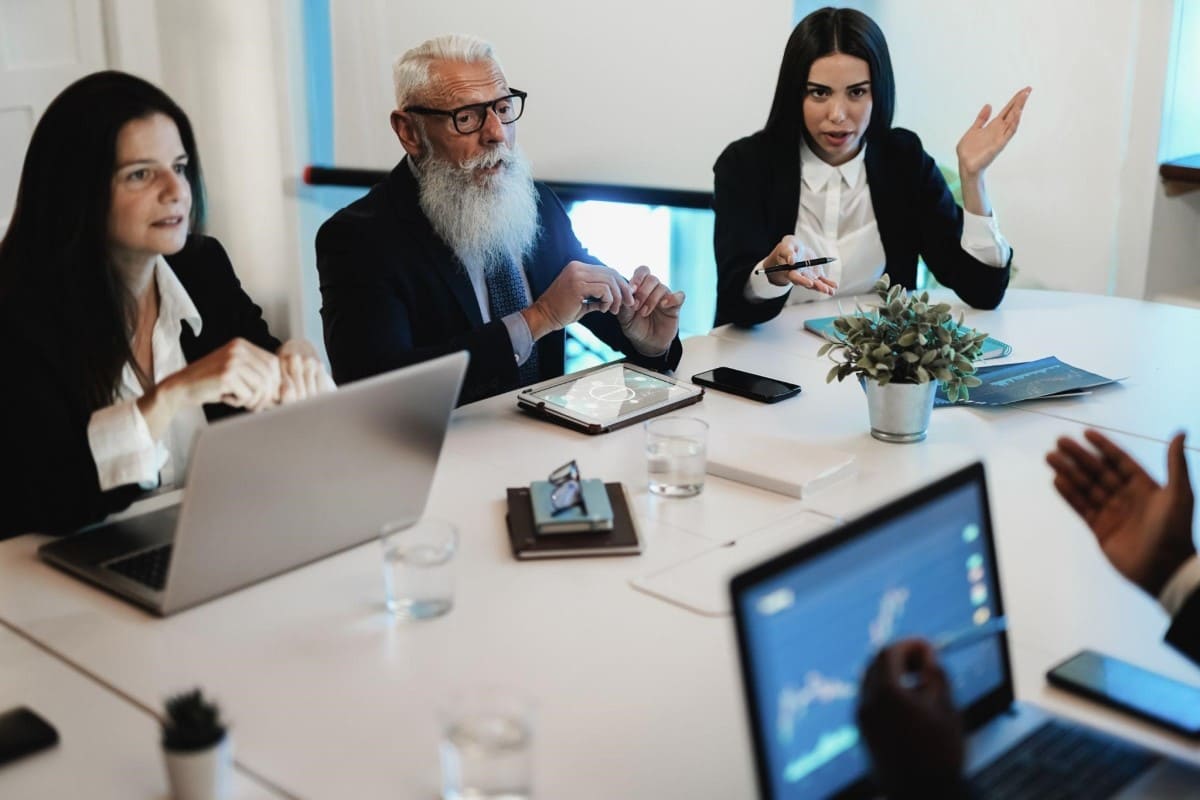 Investing in cryptocurrencies supposes a great risk that includes losing money since it's managed based on highly volatile markets. A perfect example of this is Bitcoin, the cryptocurrency for which many investors decided to re-bet at the end of April 2018, hoping that it would increase their value and ended up surprised with even greater losses.
In addition, cryptocurrency trading is often related to difficult registration processes in cryptocurrency markets. If you want to know more, we invite you to read this article.
An alternative to buying crypto - trading CFDs.CFDs also provide higher multiplier than regular trading — this means that you can experience less capital outlay and, potentially, larger returns. Just keep in mind that this also comes with larger potential losses. 
Libertex offers you to trade CFDs now and at no charge. All you need is to open a free demo account to practice trading. You'll also learn the best strategies to trade in the real market. Libertex also offers a knowledge base for traders — it includes a 3-hour crash course on financial markets.
Why trade with Libertex?
Get access to a free demo account free of charge.
Enjoy technical support from an operator 5 days a week, from 9 a.m. to 9 p.m. (Central European Standard Time).
Use a multiplier of up to 1:30 (for retail clients).
Operate on a platform for any device: Libertex and MetaTrader.