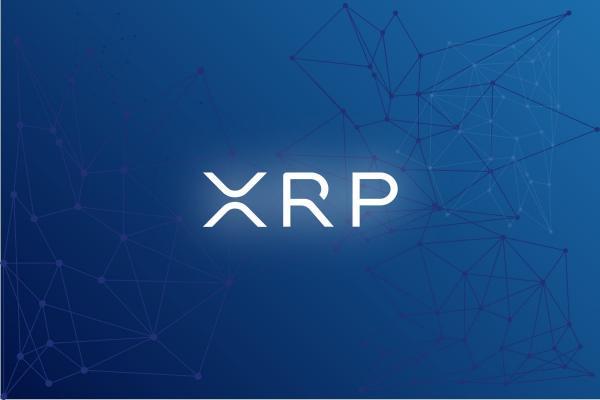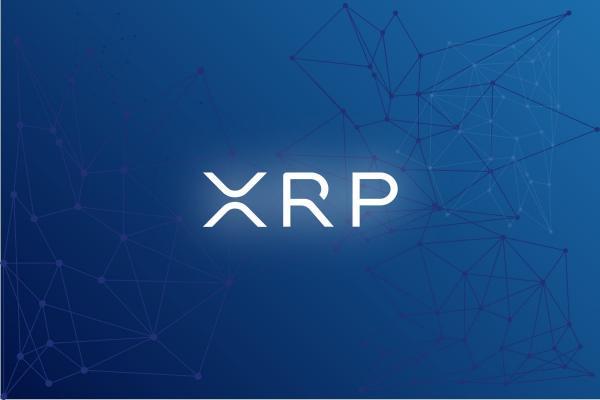 Ripple Price Prediction: Long Gone or a New Life?
In addition to Bitcoin and Ethereum, Ripple (or XRP) is another cryptocurrency that deserves consideration for investment. In many minds, Ripple is a digital asset used by giant world banks and financial organisations.
But what about everyday traders? Can this cryptocurrency be used for trading? Can it be a worthy investment in the coming years? Let's explore that.
 Ripple: Some of the Basics
It's worth starting with basic terms that will help you distinguish Ripple's products: XRP (Ripple), XRP Ledger and RippleNet.
XRP (Ripple) is a digital currency powered by RippleNet. It's used by financial institutions to conduct transactions with low fees and short waiting times. 
RippleNet is a digital payment platform built on the XRP Ledger's distributed ledger database. RippleNet is privately held and operated by Ripple. 
XRP Ledger is open-source and based on the previously mentioned distributed ledger database.
Put simply, Ripple is a specific payment protocol that can compete with Bitcoin. It works similarly to a payment system, money transfer network and currency exchange. Ripple interacts with cryptocurrencies, currencies and commodities. XRP is an internal coin of the Ripple protocol.
Ripple is a payment system, money transfer network and currency exchange that interacts with cryptocurrencies, currencies and commodities.
How It Started
In 2004, Ryan Fugger announced the idea of the Ripple payment platform for the first time. Still, Ripple's development began when Jed McCaleb and Chris Larson took over the project in 2012 (at that time, it was called OpenCoin).
Ripple was a startup based in San Francisco. It developed a blockchain-like payment system. The protocol became famous among well-known financial organisations as it allows fast mutual transfers anywhere in the world. Can you imagine sending money within several seconds? It's possible with Ripple.
Despite a common misconception, Ripple was created to provide an alternative transfer method for the banking system.
Ripple was created not to oppose the traditional banking system but to provide an alternative transfer method despite a common delusion.
The protocol is mostly used by banks applying the xCurrent software solution to provide cross-border payments with real-time transfers. However, traders can also trade Ripple on crypto exchanges or via brokers. To do that, you need to know how to predict the price direction.
What Affects Ripple's Price
The cryptocurrency market's best feature is that every digital asset is affected by almost the same factors. This makes traders' lives easier. All you have to do is remember the main concepts, and you won't have problems forecasting crypto prices in the future. 
Every digital asset is affected by almost the same list of factors.
Development of the Technology
You can see that when the technology improves, it signals the coin has a future. That's why investors will put their money into the token.
According to CoinMarketCap data, the XRP/USD pair was at $0.23 on 1 November. However, it succeeded in reaching $0.76 by 24 November. This new record of unique addresses transacting in XRP was among the factors that supported the XRP price rise. 
Ripple said it would dethrone SWIFT technology. If the protocol comes closer to its goal, it will signal an appreciation of XRP.
To be aware of such developments, you should either check Ripple's website or read the crypto news.
Regulation
The Ripple company cooperates with large financial institutions, but there are regulatory issues that affect its value. For instance, on 22 December 2020, the SEC filed a case against Ripple for the illegal sale of XRP coins to attract additional funds and use them for operations without disclosing how it was doing so. Later, we'll talk more about this case. The only important thing, for now, is that the token crashed from $0.4457 (open) to $0.26 (close); the lowest price hit $0.2098 at Bitstamp.
Agreements
Talking particularly about Ripple, you should pay attention to new agreements with leading banks and financial organisations. Ripple became famous as many banks accepted its technology despite a common sceptical attitude to the crypto world.
Ripple became popular as many banks accepted its technology despite a common sceptical attitude to the crypto industry.
For instance, in August 2020, HDFC Bank Limited, India's largest bank, joined RippleNet. In November 2020, the company started collaborating with Bank of America, the second-largest bank in the US.
As soon as a new giant financial organisation agrees with Ripple, it's a sign that XRP's rising. However, you should understand that such events have a short-term effect on the price and barely cause prolonged trends.
Investors' Mood
Investor sentiment can be seen by monitoring the price direction and checking the action of key coin holders. When the holder of a large part of the coins sells them, the price goes down. For instance, in April 2020, Jed McCaleb, Ripple co-founder, sold 54 million Ripples, leading to its drop.
Market Sentiment
It doesn't matter how impressive the technology is or how many investors believe in the coin's success. If the primary market trend is bearish, the cryptocurrency will drop. 
Crypto assets have existed for many years, but not all countries have accepted this means of payment. The tightening of regulations leads to the crypto market's depreciation. Don't expect your crypto to rise when other coins fall. 
XRP: Past Price Performance 
The analysis of Ripple's historical price is a vital part of successful investing. Past trends make it possible to understand what factors affected the coin's direction and to what degree. A trader gets a full picture of the market volatility that affects position size and trading strategies.
XRP is ranked fourth by CoinMarketCap with a market capitalisation of $13,674,263,496. The cryptocurrency lost third place due to legal action by the SEC, and its market cap plunged from $20,986,383,356. All things considered, XRP's price is really low compared to Bitcoin's.
Look at the chart below. Ripple appeared on a cryptocurrency exchange on 4 August 2013. At that time, it traded at $0.01. The highest price was recorded on 4 January 2018 ($3.84). 

The main advantage of Ripple is its low volatility. Its biggest price fluctuations happened in 2017 and 2018, but sideways movement has prevailed for years. 
If you still think that Ripple's price is too low compared to Bitcoin, it doesn't mean this asset isn't worth investing in. The price doesn't matter if you consider the average growth. If you buy the coin at $0.30 and its market value surges to $3, it means the price will rise by 1,000%.
Ripple in 2021-2022: Up and Down
Historically, the XRP/USD and BTC/USD pairs' movements were similar, and Ripple's price direction depended on the primary cryptocurrency's trend. However, the correlation is no longer that close. So, remember that you can't make an accurate projection for Ripple based on Bitcoin's performance.

In the first half of the year, the price of the XRP/USD pair was quite stable. Look at the price chart below. The pair mainly had been moving sideways up until March. The first significant surge occurred in March 2021 and continued until April, when it reached $1.83. But the uptick in price was followed by a drop to $1.03 within the same month.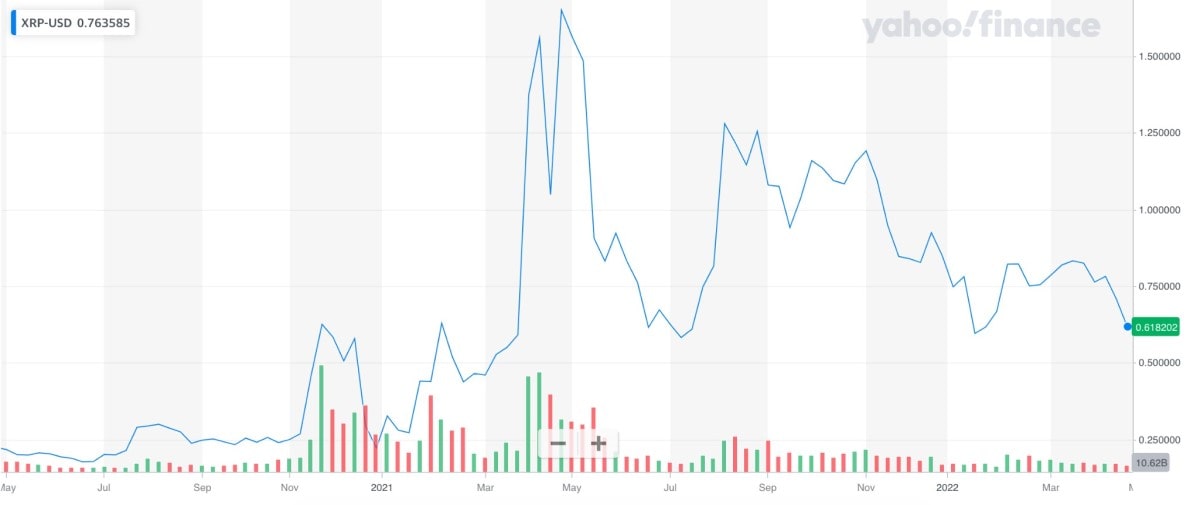 There was a series of upswings and consolidations in the second half of the year. Ripple started at a low point of $0.48 on 20 July and made it to $1.29 on 15 August, $1.43 on 6 September and $1.30 on 8 November. The price has slightly dropped from these spikes by the end of the year.
On 24 January 2022, the price reached a low of $0.5587 after starting 2022 at $0.8313.
The price of XRP increased to $0.91 on 8 February but was unable to hold onto its gains, dropping to $0.63 on 24 February as a result of the steep decline in financial markets brought on by Russia's invasion of Ukraine.
On 28 March, the price of XRP increased to $0.9081, but it was unable to hold that level and trended downward to $0.56 on 8 May. In the wake of the failure of the Terra cryptocurrency tokens UST and LUNA, the price fell to $0.3852 on 12 May 2022.
In July, the price of XRP spiked three times before falling again. On 30 July, XRP hit $0.40 for the first time since 10 June. However, it was unable to remain there and fell back to $0.37 in the first week of August. Nonetheless, that was still higher than the $0.31 of early July. 
Jed McCaleb, the co-founder of XRP who departed in 2013 to start the Stellar cryptocurrency, sold the last of his nine billion XRP tokens, according to Ripple Labs, which announced the news in July. McCaleb was one of the biggest individual holders of XRP. Therefore, the news that he will no longer be putting XRP into the market may have some stabilising effects.
Despite the announcement, the cryptocurrency was unable to rise above $0.40 that month. 
It did, however, begin to gain momentum in September and ascended to a 90-day high of $0.55. It was unable to maintain that level, and by the end of 2022, it had dropped 33% to $0.3388.
XRP Price Prediction 2023
Below you can see the current XRP price prediction for 2023 from LongForecast.com. This website expects stability in the upcoming year. The detailed forecast will provide you with a clearer view of the possible price direction.
| | | | | |
| --- | --- | --- | --- | --- |
| Month | Minimum Price ($) | Average Price ($) | Maximum Price ($) | Change |
| May 2023 | 0.48 | 0.37-0.48 | 0.40 | -16.7% |
| June 2023 | 0.40 | 0.33-0.40 | 0.35 | -12.5% |
| July 2023 | 0.35 | 0.32-0.36 | 0.34 | -2.9% |
| August 2023 | 0.34 | 0.34-0.42 | 0.39 | 14.7% |
| September 2023 | 0.39 | 0.32-0.39 | 0.34 | -12.8% |
| October 2023 | 0.34 | 0.34-0.42 | 0.39 | 14.7% |
| November 2023 | 0.39 | 0.31-0.39 | 0.33 | -15.4% |
| December 2023 | 0.33 | 0.26-0.33 | 0.28 | -15.2% |
Ripple Forecast 2024
Although it's unlikely a trader will hold a position for three or five years, an investor may. 
Brad Garlinghouse, the CEO of Ripple, claimed the company would become the Amazon of the cryptocurrency industry by 2025.
Wallet Investor sees an increase in the average price of XRP in 2023 from $1.03 to $1.41. In January 2024, the maximum possible price of XRP is expected to be over $1.76. At the end of the year, the crypto asset may climb to an average of $1.80. As for the Ripple price prediction for 2025, the token has a chance to appreciate at the beginning of January 2025, reaching a high of $2.27. At the end of 2025, Ripple may stay at $2.20 and go over $2.86 at peak times.
PricePrediction.Net also believes in the strength of the Ripple system, which you can see from the following chart:
| | | | |
| --- | --- | --- | --- |
| Month | Minimum Price ($) | Average Price ($) | Maximum Price ($) |
| January 2024 | 0.57 | 0.62 | 0.64 |
| February 2024 | 0.61 | 0.63 | 0.66 |
| March 2024 | 0.62 | 0.65 | 0.69 |
| April 2024 | 0.64 | 0.66 | 0.72 |
| May 2024 | 0.67 | 0.69 | 0.75 |
| June 2024 | 0.68 | 0.71 | 0.79 |
| July 2024 | 0.70 | 0.73 | 0.82 |
| August 2024 | 0.73 | 0.76 | 0.85 |
| September 2024 | 0.76 | 0.79 | 0.88 |
| October 2024 | 0.78 | 0.81 | 0.92 |
| November 2024 | 0.81 | 0.83 | 0.95 |
| December 2024 | 0.84 | 0.87 | 0.98 |
Ripple (XRP) Price Prediction 2025
The same source also shared the possibilities for Ripple in 2025.As you'll soon see, the uptrend that started years before might bring XRP over $2.28 at the start of the year and over $3.16 by the end of it.
| | | | |
| --- | --- | --- | --- |
| Month | Minimum Price ($) | Average Price ($) | Maximum Price ($) |
| January 2025 | 2.09 | 2.28 | 2.35 |
| February 2025 | 2.22 | 2.33 | 2.46 |
| March 2025 | 2.29 | 2.37 | 2.55 |
| April 2025 | 2.34 | 2.44 | 2.65 |
| May 2025 | 2.43 | 2.54 | 2.77 |
| June 2025 | 2.53 | 2.62 | 2.90 |
| July 2025 | 2.64 | 2.72 | 3.03 |
| August 2025 | 2.70 | 2.81 | 3.14 |
| September 2025 | 2.81 | 2.92 | 3.28 |
| October 2025 | 2.87 | 2.98 | 3.40 |
| November 2025 | 2.95 | 3.04 | 3.54 |
| December 2025 | 3.07 | 3.16 | 3.67 |
Ripple (XRP) Long-Term Price Prediction 2030, 2040 and Forecast to 2050
You will have a hard time finding Ripple (XRP) price predictions for 2030 because it's so far off in the future. Not many analysts can make such Ripple XRP price forecasts, especially reliable ones because the price depends on daily factors.
CoinSwitch believes the crypto asset will surge to $17.05 by 2030 due to the wide adoption of the asset. The source says XRP may become one of the most favourite cryptocurrencies.
Other sources are not as hopeful. For example, Coin Price Forecast puts Ripple at $1.40 by the end of 2030.
Ripple Coin Price Prediction for 2040
The new ATH will be reached by XRP Coin this year. If you were anticipating $100 from XRP, this year could deliver on that promise. Our realistic XRP price prediction indicates that this year's XRP prices could reach a new ATH level. Depending on the direction of the market, we might anticipate an average price of $72.06 by 2040. In 2040, we expect the price of XRP to go as high as $76.21. While $65.18 is considered to be the entry-level price. If the market turns positive, the XRP price in 2040 might increase much more.
XRP (Ripple) Long-Term Price Prediction for 2050
If you plan to hold on to XRP for the long run, it has huge potential. While the minimum price value of XRP may be around $118.45, the year 2050 may end with an average price of $125.14. This year, numerous cryptocurrencies, including XRP, could reach new record highs. The value of XRP could soar and surpass our price forecast if there is a bull surge in 2050. The highest price is anticipated to trade around $131.27.
Ripple Long-Term Price Prediction by Experts 
Technical forecasting website Wallet Investor predicted that XRP would trade at an average price of $0.341 over the course of a year on 1 December 2022 and deemed it a "poor long-term (one-year) investment." 
The long-term price projection for Ripple made by Wallet Investor fell short of estimating a Ripple price for 2030. Their prediction was limited to 2027, forecasting that by November 2027, the average price of XRP would be $0.192. 
In other parts of PricePrediction's long-term XRP/USD forecast, XRP was projected to trade on average at $1.31 in 2025. According to PricePrediction's forecast for the XRP price in 2030, the token would trade for an average of $7.60 throughout that year.
In contrast, DigitalCoinPrice predicted that the average price of Ripple in 2030 would be $5.69. A 2040 or 2050 Ripple price projection from the cryptocurrency forecast website was not provided.
Last but not least, Telegaon predicted that the price of Ripple will rise from $25.32 on average in 2030 to $235.13 on average in 2050.
XRP Price: Technical Analysis 
Although you can find Ripple's technical analysis on different platforms, it's always better to make your own conclusions about a Ripple XRP price prediction of $1000 or another price to be sure the forecast will work or at least make your own mistakes. 
Crypto technical analysis doesn't differ from the analysis of currencies or oil and gold CFDs. All you need to do is define support and major resistance levels and apply your favourite indicators. 

Oscillators:
Relative Strength Index (14) - 50.22711 - Neutral
Stochastic %K (14, 3, 3) - 50.11416 - Neutral
Commodity Channel Index (20) - 27.24270 - Neutral
Average Directional Index (14) - 28.65224 - Neutral 
Awesome Oscillator - (−0.00014) - Neutral
Momentum (10) - (−0.00009) - Sell 
MACD Level (12, 26) - (−0.00061) - Buy
Moving Averages :
Exponential Moving Average (10) - 0.61673 - Buy
Simple Moving Average (10) - 0.61651 - Buy
Exponential Moving Average (20) - 0.61699 - Buy
Simple Moving Average (20) - 0.61685 - Buy
Exponential Moving Average (30) - 0.61765 - Sell
Simple Moving Average (30) - 0.61691 - Buy 
Exponential Moving Average (50) - 0.61946 - Sell 
Simple Moving Average (50) - 0.61909 - Sell
Exponential Moving Average (100) - 0.62363 - Sell 
Simple Moving Average (100) - 0.62492 - Sell
MACD, stochastic oscillator and RSI are among the best instruments that will help you define market trends and entry and exit points.
If you've never traded, we recommend opening a demo account and applying some strategies without the risk of loss. Cryptocurrencies are among the riskiest assets, so be sure you know how to analyse the market. 
Ripple (XPR): Trade or Invest?
It's always a dilemma as to whether you should trade or invest. No matter what asset you're considering, it's still your choice on how to deal with your funds. 
The main difference lies in the speed of potential profit. If you invest in Ripple, buying it on a cryptocurrency exchange, you should understand that you'll need to keep the coins for a long period of time. Otherwise, investing doesn't matter.
By buying coins, you expect the crypto asset to appreciate in the future. Investing allows you to avoid daily operations such as technical analysis, news and market monitoring. At the same time, you should understand that any long-term investment is a risky investment. The market can go against you, as no one can make an accurate RXP crypto price prediction for 2022 or beyond.
Another way is to trade XRP pairs. Although margin trading includes risks, it also allows you to limit them by opening multiple trades and buying and selling the asset. At the same time, you can open short-term trades with the potential to get profit faster. Another advantage is the limited funds required to open positions. If the broker provides a multiplicator, it's easy to open trades having only $10.
Trading cryptocurrencies can be done with a broker via CFDs.
Trading cryptocurrencies can be done with a broker via CFDs. Before you decide which way suits you best, you can open a Libertex demo account with various assets, including cryptocurrency CFDs. You can implement different strategies and check how the indicators work regarding XRP's recent price movements using a demo account.
Conclusion 
The SEC lawsuit has affected Ripple significantly. XRP, which doesn't usually suffer high volatility, experienced a plunge that will impact its future price. Many companies have already suspended cooperation with Ripple.
The future of XRP will depend on the outcome of the lawsuit. If the company can recover, it'll make agreements with new financial giants. As a result, Ripple's value will increase. However, if some analysts' worst Ripple (XRP) price predictions occur, Ripple will be at risk of disappearing.
Currently, traders can follow market news and wait until the company resolves the issue. Remember that a positive outcome will allow you to be sure of the Ripple coin's strength. Additionally, you'll be able to buy the token at lows. 
Let's summarise what we've just learned about the future of Ripple. 
FAQ
What Will Ripple Be Worth in 2023?
By the end of 2023, experts predict that the price of XRP will reach a high of $1.27. About the typical cost of the coin, there isn't much agreement. According to many observers, the coin will likely land between $0.85 and $0.95. According to estimates, the price may fall as low as $0.5 in 2023.
Does Ripple Have a Future?
Today, any RXP coin price prediction may be uncertain. If the SEC lawsuit ends well for the company, XRP will recover and move up. However, a negative outcome may lead to hard times for the asset.
How Much Will Ripple Be Worth in 5 Years?
According to technical research performed on XRP prices by cryptocurrency specialists, the minimum and maximum prices of XRP in 2025 are predicted to be approximately $1.29 and $1.47, respectively. The typical anticipated trading expense is $1.32.
What Will Ripple Be Worth in 2030?
The difficulty in answering this issue stems from the near impossibility of predicting the price direction over a time frame that far into the future. We do, however, have some predictions for you. CoinSwitch predicts that the value of the cryptocurrency will rise to almost $17, but the Coin Price Prediction doesn't see it exceeding $1.40.
Is Ripple a Good Investment?
Ripple is a project with important technology and many practical applications. It is definitely beneficial to make an investment in this project because, once the SEC's problems are resolved, it will expand and reach the moon. Choose reputable, sizable and huge crypto marketplaces to purchase Ripple XRP.
How Much Will Ripple Be Worth in 10 Years?
If the Ripple business succeeds, theoretically, XRP might reach unprecedented heights in ten years. According to most experts' projections, Ripple's price might increase to $3 or more in ten years. The price of Ripple may reach $30 in ten years, according to Ripple Coin News.
Can XRP Reach $100 Dollars?
Ripple could reach $100, but it is quite improbable. It is considerably less likely that the token will hit $1,000. This is due to the fact that it would be extremely unlikely for XRP's market valuation to hit $100 trillion any time soon in order for it to attain a price of $1,000 per coin.
Disclaimer: The information in this article is not intended to be and does not constitute investment advice or any other form of advice or recommendation of any sort offered or endorsed by Libertex. Past performance does not guarantee future results.
Why trade with Libertex?
Get access to a free demo account free of charge.
Enjoy technical support from an operator 5 days a week, from 9 a.m. to 9 p.m. (Central European Standard Time).
Use a multiplier of up to 1:30 (for retail clients).
Operate on a platform for any device: Libertex and MetaTrader.