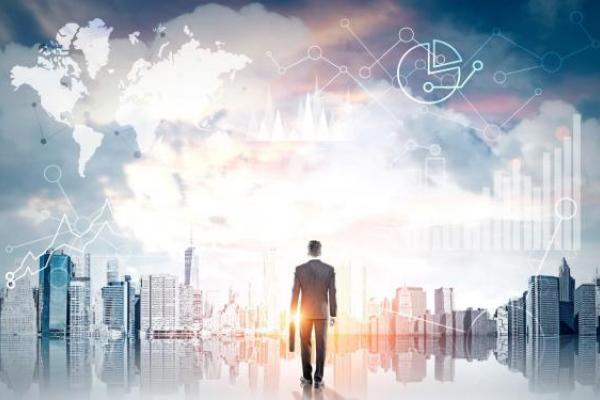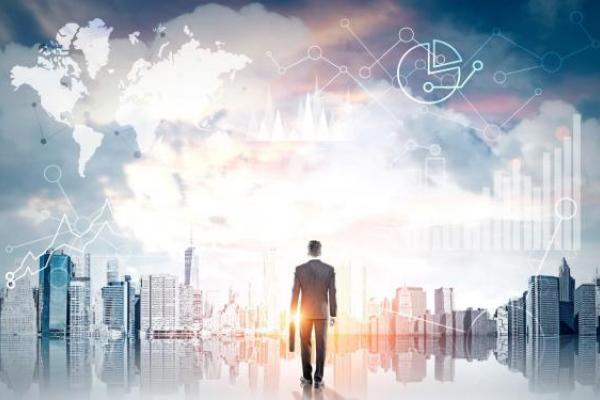 What Is a Broker: A Comprehensive Guide
When you enter financial markets, you learn a lot about their structure, explore new strategies, and try out different assets, but you often don't focus on one critical aspect: the broker. Everyone knows that a reliable broker is an essential part of your trading journey, but hardly anyone has a comprehensive understanding of this term. 
So, what is a broker? Let's explore all the different aspects of it.
Who Is a Broker: Full Definition
What does a broker mean? A broker isn't only a financial term. There are brokers in real estate, the insurance sector and the mortgage industry. However, we mostly hear this term in relation to financial markets. That's why, in this article, we'll talk about financial brokers, specifically, about a CFD broker.
Put simply, a broker is an organisation or person that connects a customer and a product (i.e., all the things you purchase).
A financial broker is a firm or person who performs operations with financial assets and executes financial transactions.
A financial broker is a firm or person who performs operations with financial assets and executes financial transactions. Such brokers may also provide you with ideas regarding market conditions, research and investment plans, and who also serves as an advisor on what assets to buy/sell if they're a full-service brokerage firm, not just an executor.
History
Just before the Internet was invented, a broker was associated with wealthy people who applied to giant firms or private managers to execute their stock operations. Such brokers operated using a phone. You could call a broker and ask them to either buy or sell specific assets. A broker did that on behalf of the client for a fee.
Since the Internet was developed, the job of the broker has changed significantly. Now, anyone can find a broker, open an account, deposit funds and trading in financial markets. Previously, the term broker was associated with an individual who worked on behalf of a client. Now, a broker mostly relates to a brokerage firm with thousands of clients.
Since the Internet was developed, the process has changed significantly. Now, anyone can find a broker, open an account, deposit funds and start earning money in financial markets. Online brokers allow you to trade at low costs.
There are two significant differences between brokers in the past and current brokers. Online brokers allow you to trade at low costs, while previously, they took a huge commission. However, as online brokers operate for many clients, they don't provide private pieces of advice but now only make general recommendations.
Types of Brokers
Now that we know what a broker is, let's define the types. There are two main types of brokers: full-service and discount.
A discount broker is an organisation or person who executes your trades but doesn't provide any recommendations or research. Such brokers will suit professional traders who can manage their portfolios without any help. Consequently, their commission is lower.
A full-service broker will help you manage your funds and will provide research, fund planning and tax recommendations. If you're a newbie trader or don't have enough time to work on your trading plan, this type is perfect for you. Still, you will pay a higher commission as there's a broader range of services.
There's another classification of financial market brokers: stock and forex brokers.
A stockbroker buys and sells shares on behalf of investors. It's unlikely you can purchase stocks directly from the issuer; that's why you need a manager. Also, if you need to sell shares, you should do that at a brokerage.
What is a forex broker? A forex broker is a firm that mostly operates on the forex market. Yet, it can also provide commodity and stock CFD trading. This institution offers access to the forex market and executes clients' buy and sell orders. The broker takes a commission called a spread (the difference between ask and bid prices).
What Does an CFD Broker Do?
It's not enough to know what a broker is, you should fully understand what they do. Before we explain what a CFD broker does, let's consider the structure of the forex market.
Forex is one of the largest financial markets where currencies are operated. Market participants use forex for various aims: to speculate on the price of different assets, exchange money to buy goods or pay for services or hedge their funds.
Forex includes lots of participants. It's represented by commercial banks, governments, traders, central banks, investment funds and corporations. Commercial banks are the primary participants, as the interbank market determines currency rates.
In this article, we'll pay attention to traders. Retail traders are individuals who speculate on the currency price and financial service firms that trade on behalf of investment banks or other customers.
Most traders enter the forex market using a broker as it provides a convenient platform for placing orders as well as requiring limited funds to start trading.
So, what does a CFD broker do? Many traders enter the market through brokers, specifically, CFD brokers. A CFD broker provides access to the trading platform for its clients and later executes trades the client has placed on the platform. Simply stated, by using a platform, you get access to the interbank market.
The platform allows you to follow live currency rates and place buy/sell orders. After you close a trade on the platform, your broker closes it on the interbank market and either adds gains on your account or credits losses.
Functions of a Brokerage Firm
How do brokers work? We simply explained what a broker is and what it does. Let's count their functions. A broker is not only a provider for the trading platform that allows you to place trades but a firm that solves your problems.
Trade execution. CFD broker's main job is to execute buy/sell trades that its client places on the trading platform. All you need to do is some clicks, and your position is opened. The forex market is a huge system that requires specific actions and significant funds. That's why a brokerage firm operates with millions, not the $1,000 that you might deposit to open a trade.
Trade execution is the primary function of any brokerage firm.
Customer support. A broker solves all of the issues regarding your trades, their execution, slippage and account funds.
Fund protection. Any broker has a license to operate funds. As such, they're responsible for funds' security.
Research and recommendations. Some brokers provide clients with market research, news and recommendations. Still, the recommendations are general and may need to be corrected with regard to your trading strategy. These services can be provided both for free and/or specific payment.
Choose the CFD Broker
What is CFD broker, and how do you choose one? There's a set of different aspects that should be considered. Before entering a financial market, you should know how to choose the perfect CFD broker. Here are the steps for that:
Regulation. The central point you should consider is the regulation. It's vital to know your broker has a license and can provide a service for you. For example, Libertex is an authorised and regulated CFD broker.
Spread. A spread (commission brokers take for executing a trade) varies depending on the broker. There are three types of spread. A broker can provide a fixed spread, which doesn't change. It's the most popular option, which allows traders to know the exact commission they have to pay. Another one is the floating spread. Its amount changes depending on the supply/demand factor and the market conditions. It's also possible to avoid a spread if the broker offers a no-spread option. But you'll still need to pay a commission.
Reviews. It's vital to find satisfied clients. Of course, you should be careful as reviews can be fake. Check several websites to be sure you have chosen the right brokerage firm.
Range of services.A CFD broker should fulfil your requirements. If you only need to open and close trades or if you're a beginner trader, you need a broker that will provide you with analysis and educational materials.
Instruments. Before trading, you should decide what instruments you'd like to explore. A good CFD broker can provide not only major currency pairs but also exotic ones, commodities, cryptocurrencies, stocks, indices, and more.

Trading accounts. Every trader has their own trading style and strategy, so trading accounts differ. They may include different instruments, spreads and leverage.
Leverage. The size of leverage also varies. Although many traders look for the most significant leverage, not everyone understands that big leverage leads to more significant risks.
Quality of executions. It's vital to check how fast trades are executed and whether or not there is slippage.
Deposit/withdrawal methods. The broker should submit payment systems that are available in your country. Imagine you have a profit but can't withdraw your funds, or the commission is too high, which will reduce your earnings dramatically.
Customer support. Any reliable broker has a huge support team available 24/7 for any region where the broker operates. 
Additional services. Besides trade execution, a broker can provide market research, educational materials, and recommendations. If you're a beginner trader, you should find a broker who will execute your trades and teach you how to trade to increase winning trades.
Trading platforms. Not all brokers work with the MetaTrader platform. Some of them create their own trading systems. For instance, Libertex provides the MT4, MT5 and Libertex platforms.

Brokers vs Traders
Traders are individuals who speculate on the price of an asset. They deposit money and try to predict the market direction to place either a buy or a sell order. 
What is a broker compared to a trader? Brokers are individuals, but more likely firms, that execute trades on behalf of traders. They don't trade on the market but make traders' orders work. 
Brokers vs Dealers
Let's consider two terms that are widely discussed in the market but have limited differences nowadays.
What is a broker? A broker is a firm or individual that serves as a connector between a trader and the market. The broker helps to execute deals for a commission.
A dealer doesn't connect two parties. An individual or firm does financial operations on its own. A dealer usually has reserved assets. If you need to buy stocks, you apply to and buy from a dealer, not from the market. If you're selling stocks, you sell to the dealer, not to the market.
A broker is a firm or individual that serves as a connector between a trader and the market. A dealer is an individual or firm that does financial operations on its own.
Nowadays, most retail CFD brokers serve as dealers. They aggregate their clients' funds and enter the interbank market. Before retail CFD brokers appeared, only individuals with a trading amount of more than $1 million were allowed to enter the market.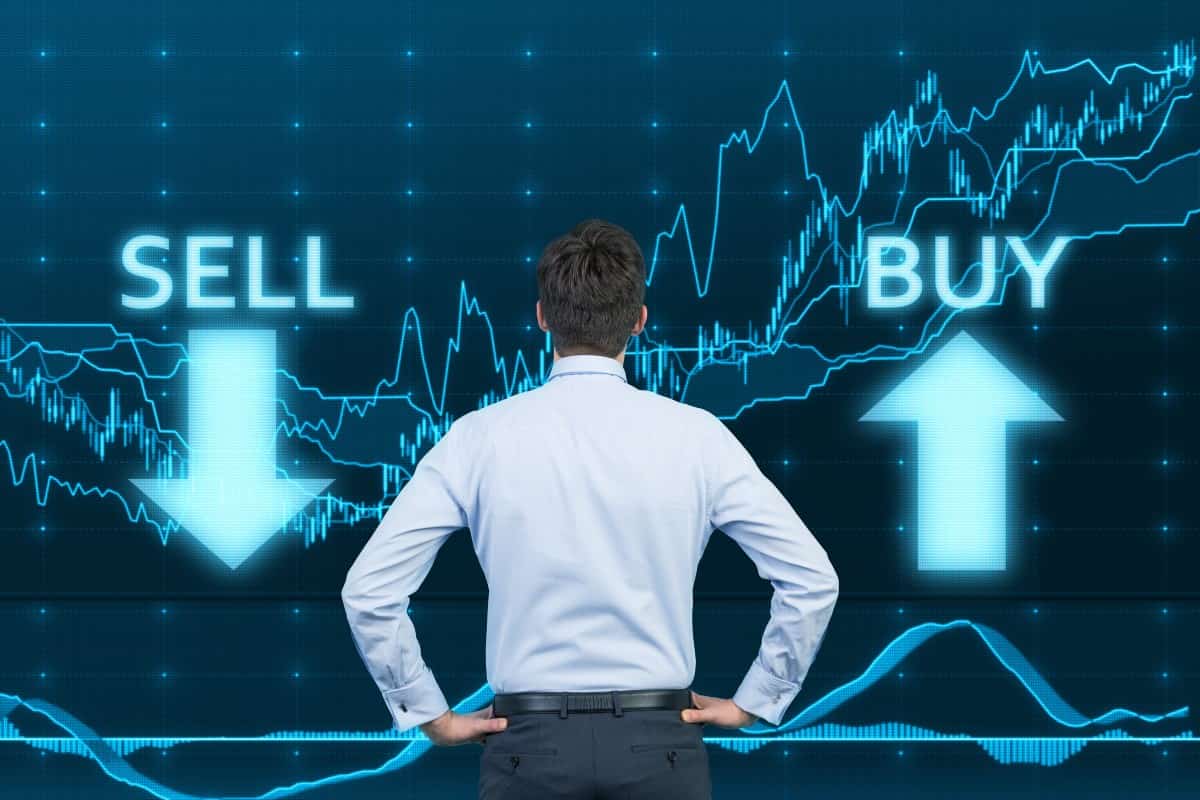 Why Do You Need a Broker?
If you still doubt whether you need a broker, read our opinion on this point.
A broker provides a convenient platform. To place a trade, you only need to click twice. It takes less than a minute to become a market participant.
The broker offers leverage. By having just $100, you can open trades for a much higher value. It's impossible to enter the interbank market, having only $100.
The broker submits additional services, such as educational materials, research, and recommendations. Although some brokerage firms provide free access to them, some may require registering on the website to access additional services.
The broker cares about your funds and is responsible for the quality of order execution.
Although the broker takes a commission, it's small compared to the benefits you get from the brokerage firm.
Can I Trade Without a Broker?
It's also possible to trade without a broker. Since CFDs involve trading based on currency rates, you can simply go to the bank and exchange your money. However, the bank doesn't provide leverage. So, you won't be able to do much with just $100. Also, trading on a platform allows you to open trades on different timeframes and with various assets, which is impossible when you just exchange funds.
Trade With or Without a Broker
Let's consider the benefits and pitfalls of trading with and without a broker.
Trading without a broker

Pros

Cons

No commission. You don't have to pay a commission trading on your own.

No protection. The broker protects your rights and funds when operating under a license.

No risks of being fooled. Some brokers may cheat their clients; that's why you should be careful and make sure to choose the right one.

Lots of responsibility. You can trade without a broker only if you have experience. Being a beginner trader, you can fall into a trap.

 

Big funds. To enter the interbank market, you have to have significant funds.

Trading with a broker

Pros

Cons

Security. Every reliable broker works under a license. They are responsible for your funds and fulfilment of trades.

Commission. Every broker takes a commission for its services.

Additional features. Brokers may give recommendations, provide research and educational materials. Although suggestions are not private, you can use them for your trades.

Traps. Some brokers may have tricky terms of trade execution. Before choosing your broker, read the terms & conditions carefully.

Ease. You need a minute to place an order on a broker platform.

 
How to Open Trades via a Broker
We talked a lot about what a broker is but haven't mentioned how to apply to brokerage services. Here are simple steps to follow:
Find a reliable broker. Above, we mentioned criteria that will help you find a trustworthy service.
Visit the broker's website.
Open an account. Every broker has two options: demo and real accounts. A demo account allows you to practice your skills, try a new strategy or instrument before entering the real market.
Download the platform. A brokerage website includes links for downloads. Usually, brokers provide MetaTrader 4/5 along with their private platforms.
Log in to the trading platform using your login and password from the account you created on the website.
Choose the asset you want to trade and open your first trade.
Conclusion
To conclude, a CFD broker allows you to enter the global interbank market.A broker is responsible for effective trade execution and client support.
What is a broker, after all? A broker isn't just a firm that allows you to place buy/sell orders but also a provider of recommendations, research, and educational materials. A broker submits access to a user-friendly platform where you can practice trading on a demo account and open real deals using a real one. 
Try a Libertex demo account and employ new strategies based on our educational materials.
Let's summarise our topic with the following answers to frequently asked questions.
FAQ
What Is the Role of a Broker?
A broker either executes trades placed by its clients or provides broader services, offering research, fund planning and recommendations.
What Does a Broker Do?
A broker executes trades for their clients.
Why Do You Need a Broker?
To enter the real market, you need huge funds. A broker helps you enter the market with a limited budget. The convenient interface of the broker's trading platform allows you easy access to place your trades.
How Do Brokers Make Money?
A broker takes a commission or spread (the difference between the ask and bid prices).
Do Brokers Trade Against You?
A broker can't trade against its clients. It helps execute orders that the client places.
Can Brokers Steal Your Money?
A reliable broker cares about their reputation and does what's best for their clients. Just remember about leverage, which allows you to open bigger orders using limited funds.
Disclaimer: The information in this article is not intended to be and does not constitute investment advice or any other form of advice or recommendation of any sort offered or endorsed by Libertex. Past performance does not guarantee future results.
Why trade with Libertex?
Get access to a free demo account free of charge.
Enjoy technical support from an operator 5 days a week, from 9 a.m. to 9 p.m. (Central European Standard Time).
Use a multiplier of up to 1:30 (for retail clients).
Operate on a platform for any device: Libertex and MetaTrader.