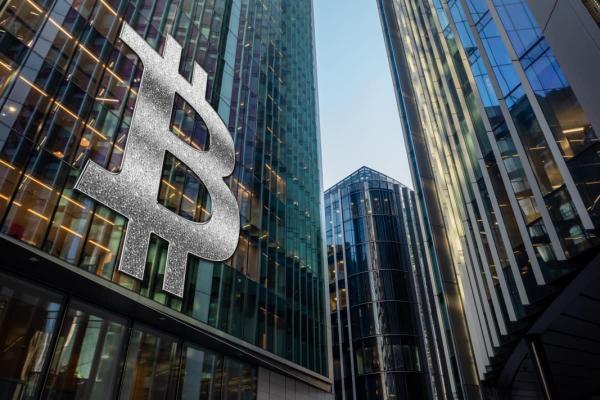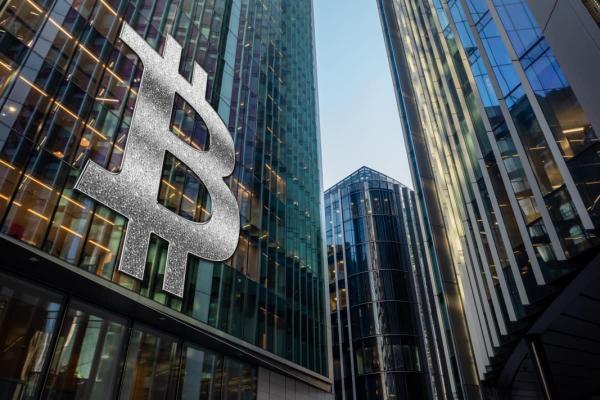 Bitcoin's Price Prediction
Ever since it came into being, Bitcoin has taken the world by storm. From an upstart digital asset, it has clawed its way to becoming a financial powerhouse and trendsetter. Its capitalisation reached over $1.3 billion at the end of 2021 and now is at the level of $332,326,979,959. Being the so-called king of cryptocurrencies comes with its own problems, though, and the market's volatility doesn't make it easy to predict the viability of bitcoins. "Bitcoin" with a capital 'B' refers to the technology or currency as a whole, while "bitcoin(s)" refers to the currency unit, also known as BTC.
In this article, we'll look at the rise of BTC from the very beginning and understand what it is, what influences its price, how it's done in the past, how it's performing now and how it is likely to perform a few years down the line. So, if you're looking to invest in the market and trade Bitcoin, want to know whether it is and if will remain profitable or not and are looking to see a Bitcoin price prediction, you're in the right place.
So, without further ado, let's get into it!
What Is Bitcoin (BTC)?
Bitcoin is often called a cryptocurrency, which means it's a kind of digital or virtual currency. So, no, bitcoins aren't actual physical coins. Instead, it's an online version of a coin that people can use to buy and sell things as they usually do.
Each Bitcoin is a file stored on a computer. Whenever there is a transaction, a file changes hands across smartphones or computers. Every transaction is recorded in a list called a blockchain, which is accessible to everyone. This is useful because if anyone attempts to use bitcoins they don't own — every file has a unique identifying code — the coins can be traced back and the transaction undone!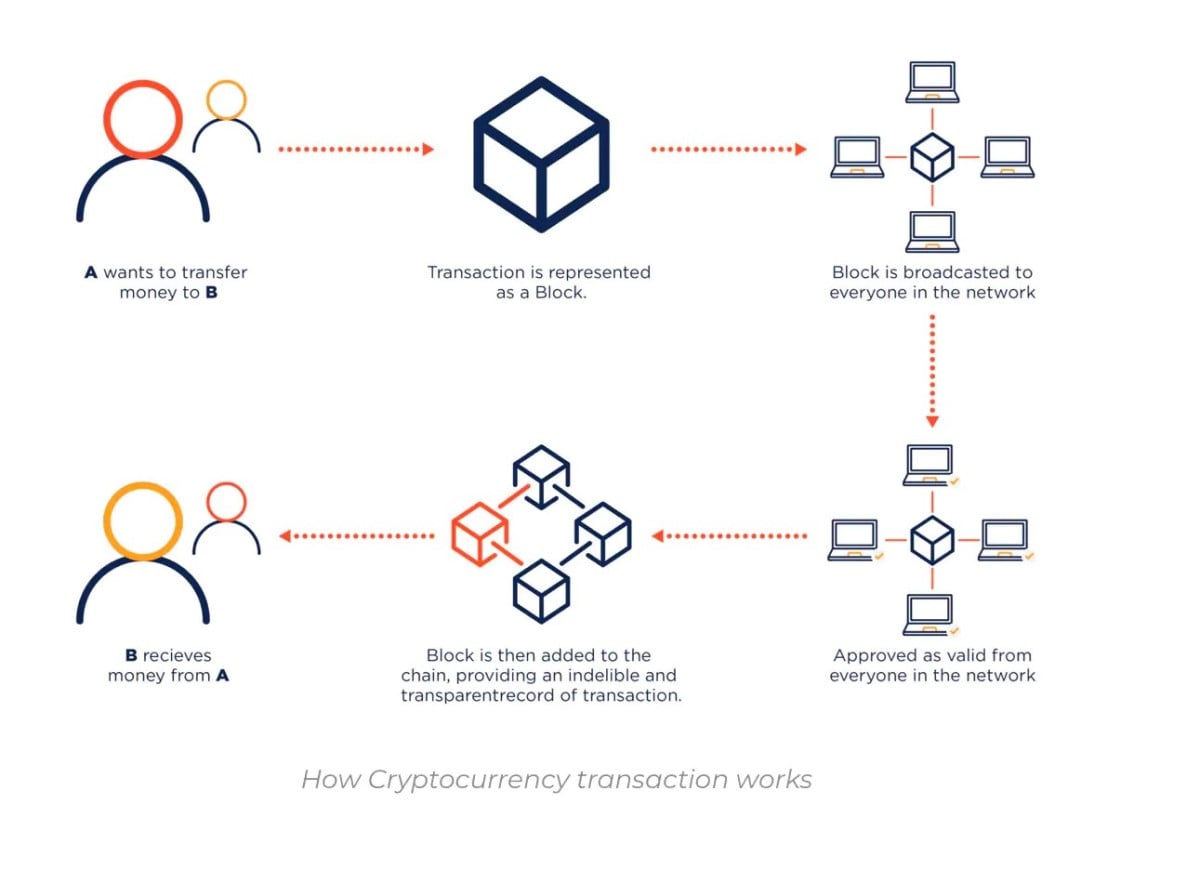 Because it's more of a collaborative process, the Bitcoin economy is completely decentralised. There is no governing body that regulates it, like a bank, and BTC was the first to start this trend. Soon, it was adopted, and other crypto assets like Ethereum and Litecoin were created.
Because this sector is so decentralised, it didn't take long for investors and traders to flock to Bitcoin. The freedom associated with it is immense. However, by virtue of its very nature, many countries don't allow Bitcoin to be traded, and many have even banned it outright.
Below, we'll look at what kind of factors are responsible for determining the price of a single bitcoin.
What Changes Bitcoin's Price 
The value of a single bitcoin is tens of thousands of dollars. That's a huge rise in value for something that initially cost between $0.0008 and $0.08 per coin. However, BTC's value can drop to nothing just as quickly. In fact, the price of the coin slippedaround 20.6% over the course of November 2022.
So, what exactly influences the Bitcoin price prediction? Let's find out.
Supply and Demand
The dual pull of supply and demand has always been responsible for the fluctuation of asset prices historically. The rate at which new bitcoins are produced is controlled via the platform's internal protocol, and if demand for them rises beyond what is available, the price naturally soars.
Furthermore, there is a cap on just how many coins can be in circulation. As of now, that number is 19,255,959 with a maximum of21 million. After that point, mining will no longer generate new coins. Once that cap is reached, there will be no new coins, meaning the price can go up or down, depending on how much demand there is and how the competition handles it.
Competition
Speaking of competition, Bitcoin's market capitalisation has led to many other altcoins coming out. There are hundreds of alternate cryptos, which is a good thing because investors get to pick and spread their investments across many products. The diversity keeps prices from rising monumentally. However, since BTC is still the undisputed leader when it comes to market capitalisation, most revenue goes to it.
Cost of Production
An algorithm generates a new batch of bitcoins every ten minutes or so. Users worldwide compete to solve a complex maths problem to receive a reward for this batch of coins. This process is called mining, and the more people are involved, the harder it gets to win that batch of coins. Since everything is done electronically, costs are incurred, namely, electricity. The cost of electricity for crypto trading and mining is immense.
Availability of Currency Exchanges
Trading is centered around currency exchanges. This is what gives Bitcoin value; if there was nothing to compare it to, there would be no way to judge its value or even use it for transactions. Several crypto exchange platforms exist, like GDAX and Coinbase, where you can trade BTC for USD or GBP.
Because these exchanges are consistent with their rates, they have a hand in regulating the rate of BTC in correlation to other currencies to keep things fair.
Legal Regulations
Bitcoin's bullish penetration into the global economy has caused countries to take note of it and try to define it. The trouble is that nobody has a classification for it, thus leaving a lot of uncertainty regarding the way it should be categorised and treated.
Due to the legal grey area surrounding cryptocurrencies, this can affect prices in two different ways. Firstly, it gives people who can't afford Bitcoin access to it, increasing demand. Secondly, investors who make predictions about the value going the other way can make bets on its parabolic uptrends and downtrends.
Pitfalls of Self-Governance
Every decision demands community consensus. Meaning that even small issues like software updates can take a long time.
As an example, BTC software can currently handle only about three transactions per second. When demand was low, this wasn't a problem. However, as the number of users increases, disgruntled and frustrated users can rally behind competitive services in protest, driving prices down.
Daily Bitcoin Price Prediction for this and next week
It is impossible to predict the price of any asset with one hundred per cent accuracy - especially when it comes to digital currency, which, by its very nature, is extremely volatile. Nonetheless, cryptocurrency experts do their best to use technical analysis to give a general idea of how a coin might move on the market day by day. 
With this in mind, let us consider the weekly predicted price of Bitcoin for the next fourteen days. As well as predicting the BTC price for next week, we will also take a look at the latest predictions for its performance today and tomorrow. 
Some experts do not expect to see a massive change in price over the next two weeks. The analysts at 30 Rates, for example, only predict a drop in value of fewer than two hundred dollars. By January 23, they estimate BTC will be worth around $17035,61, representing a change rate of approximately 1.2 %.
BTC Price for Today
The latest information from Inside Bitcoin indicates that we shouldn't be surprised if BTC doesn't see much market movement today, on January 2023. Its value has been in flux for the past five days, caught between the influence of bearish and bullish investors. As such, when thinking about what will happen to Bitcoin today, we can possibly expect it to remain between a low of $16 500 and a high of $17 000. 
At the time of writing, BTC is priced at $17254.20 in real-time.
Bitcoin Price for Tomorrow
Some Bitcoin experts do not expect to see much movement in the price of Bitcoin tomorrow, on 10 January 2023. Experts at 30 Rates forecast that Bitcoin will see a minimum price of $16903.06 and a maximum price of $17523,90. 
Below, you can find a table forecasting the value of Bitcoin over the next two weeks.
| Date | Minimum Price ($) | Maximum Price ($) | Change rate (%) |
| --- | --- | --- | --- |
| 2023-01-10 | 16903.06 | 17523,90 | 1.63% |
| 2023-01-11 | 16993,40 | 17650,79 | 2.27% |
| 2023-01-12 | 16882,63 | 17544,53 | 1.63% |
| 2023-01-13 | 16784,69 | 17412,89 | 0.95% |
| 2023-01-14 | 16756,70 | 17416,96 | 0.88% |
| 2023-01-15 | 16770,56 | 17429,64 | 0.96% |
| 2023-01-16 | 16814,35 | 17447,26 | 1.14% |
| 2023-01-17 | 16794,20 | 17443,33 | 1.07% |
| 2023-01-18 | 16907,80 | 17539,43 | 1.69% |
| 2023-01-19 | 16820,94 | 17466,93 | 1.22% |
| 20.01.2023 | 16694,83 | 17340,93 | 0.47% |
| 2023-01-21 | 16666,37 | 17313,27 | 0.31% |
| 2023-01-22 | 16653,92 | 17302.24 | 0.24% |
| 2023-01-23 | 16708,38 | 17337,78 | 0.50% |
Source: Wallet Investor
Bitcoin Monthly Price Prediction
Despite BTC's recent bearish trend, some remain optimistic about the future of the coin in 2023. The experts at Gov Capital are among those who believe we can expect to see the value of Bitcoin rise. They estimate that we will see a change rate of 8.4% over the next few months, with the token reaching a price of $17918 by the end of February 2023.
However, according to the post-March forecast, the value of the coin is steadily falling for the rest of 2023, closing at $9201 by the end of December 2023. 
Now that we've taken a look at Bitcoin's expected performance in twelve months' time, we'll now provide you with a monthly breakdown of its performance over the next year.
Bitcoin Price Prediction for January 2023
Not everyone has an optimistic view of Bitcoin value in January. The Economy Forecast Agency believes we'll see prices fluctuate between a minimum and maximum price range of $11546 and $14780 during the month.
BTC Price Forecast for February 2023
Some believe that we continue to be bearish in regards to the value of bitcoin until February. Experts from the Agency for Economic Forecasts believe that in February there will be a decline in prices compared to January, and forecast prices are even lower than today. The value of BTC is believed to convert from a low of $9746 to a high of $12415.
Bitcoin Price Forecast for March 2023
The experts at The Economy Forecast Agency remain wary in their price estimates going into March 2023, expecting a drop from the previous month. According to their predictions, we might see BTC dip as low as $8187 or as high as $10480.
BTC Price Prediction for April 2023
Other analysts anticipate that the price of the coin will continue to plummet throughout the month. At The Economy Forecast Agency, forecasts predict a price range of $8557-$9845.
Bitcoin Crypto Price Prediction for May 2023
Experts at The Economy Forecast Agency do not believe that the new year will bring any luck for Bitcoin investors. In May, they estimate that BTC prices may dip as low as $9201 and predict BTC will only see a maximum value of $11179.
BTC Coin Price Forecast for June 2023
The value of Bitcoin will continue to drop in June 2023, according to The Economy Forecast Agency. Its experts estimate that we will see prices between $8162-$10448.
Bitcoin Currency Price Forecast for July 2023
Somewhat pessimistic estimates from The Economy Forecast Agency show that Bitcoin's value will range between $6856-$8776 in July 2023.
BTC to USD Price Prediction for August 2023
According to The Economy Forecast Agency, the price of Bitcoin will continue to decline steeply as we leave behind the third quarter of 2023. It is expected that the coin will drop to prices as low as $6439 while only rising to a maximum of $7409
Bitcoin Price Prediction for September 2023
The Economy Forecast Agency predicts that BTC will drop in value yet again in September 2023. Its analysts expect that Bitcoin will drop below the $10,000 mark with a minimum value of $6924 and a maximum value of $8594. 
BTC Price Forecast for October 2023
The Economy Forecast Agency predicts yet another price drop in October, with the value of BTC fluctuating between $6942-$8032. These estimates indicate that we can expect a change rate of -54.8% for Bitcoin at this time.
Bitcoin Price Forecast for November 2023
In November 2023, The Economy Forecast Agency predicts the value of BTC will briefly pick up slightly. However, the market still appears to be bearish overall at this time, with the increase in price so negligible it is barely worth comment. Economy Forecast Agency analysts anticipate a price range of $7465-$9097.
BTC Price Prediction for December 2023
According to The Economy Forecast Agent analysts, however, Bitcoin will not have managed to pull itself out of its slump even in a year's time. In December 2023, they predict BTC's value will drop again after the brief increase in July, seeing a minimum price of $8502 and a maximum of $10552.
Bitcoin Price History (2011-2022)
Bitcoin is pretty big now, but that wasn't always the case. Its history has been torrid and complicated, to say the least. That's why we'll use this section to take a detailed look at the road Bitcoin took to get here, as well as all of its trends, forecasts and bull runs. So strap in! It's going to be quite the ride.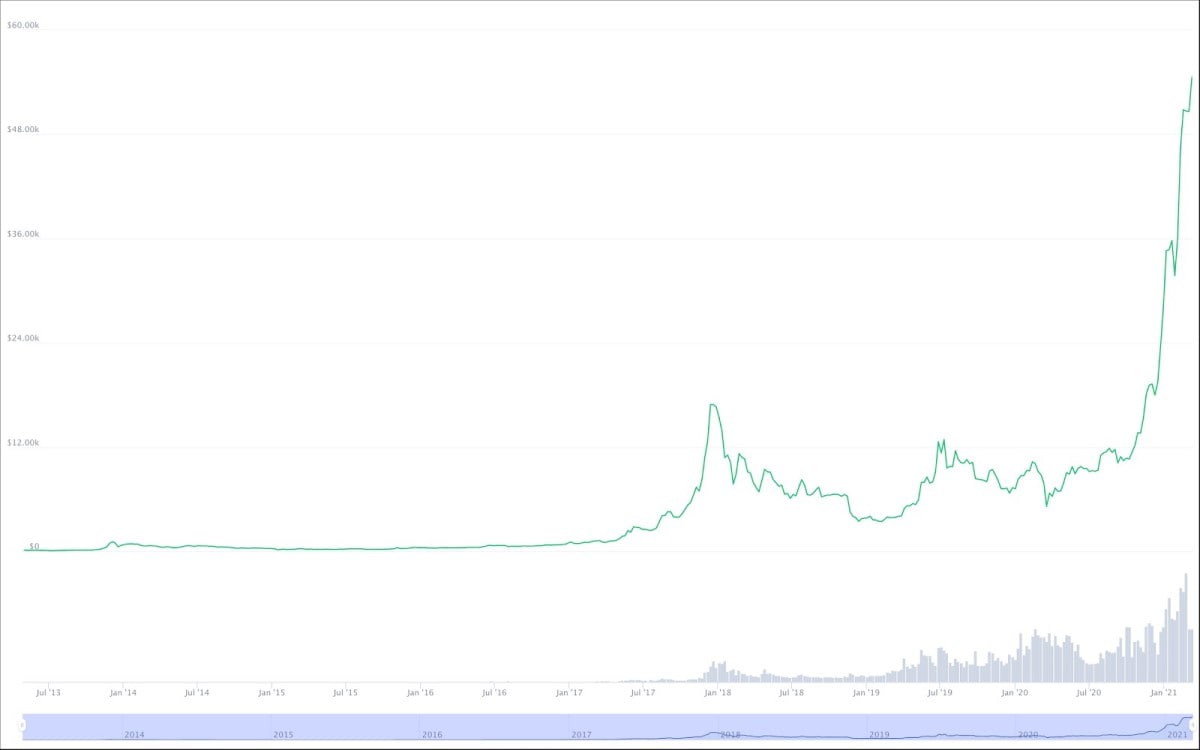 The first time Bitcoin had a considerable price hike was in 2011. In April of that year, the price per coin was $1. By June, its value had jumped to $32, a huge leap that was soon followed by a recession in crypto markets. This led to the coin's price dropping to $2 apiece by November. This streak of bad luck continued into the next year, with the price staying around $4.80 in May and rising to $13.20 in August.
Things got exciting in 2013. Beginning the year at $13.40, the price rose sharply to $220 by the beginning of April. As was anticipated, the prices proceeded to fall off a cliff and were down to around $70 by the middle of the month. However, optimism was rewarded as another bubble formed, taking the price from $123.20 in October to $1,156.10 in December. Then again, it fell to $760 three days later.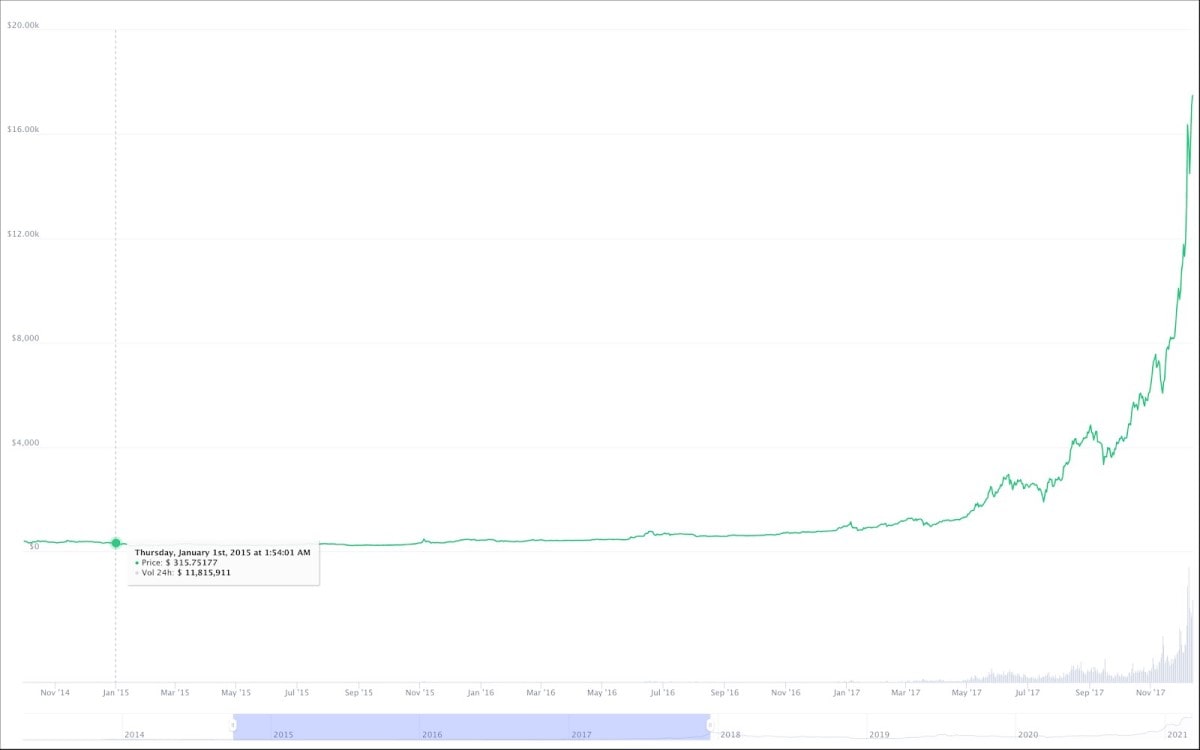 This climb was followed by a depression that lasted a good few years, with the price hitting a low of $315 at the beginning of 2015. Things picked back up again in 2017. BTC spent the first two months in decline, but then, in an upswing that no specialist could have anticipated in any forecast, the price hiked from $975.70 in March to $20,089 in December.
This is the trend that put the mainstream spotlight on Bitcoin and led to scores of analysts starting speculative predictions about wild price hikes. It also bred the creation and dissemination of alternate cryptocurrencies. The boom had begun.
Or had it? Despite the hopes for another bubble, BTC instead stuck to the indicators and moved laterally for the next couple of years. Of course, this didn't mean that there was no activity. In June 2019, the price again surpassed $10,000, but it fell back to $7,112.73 by December of the same year.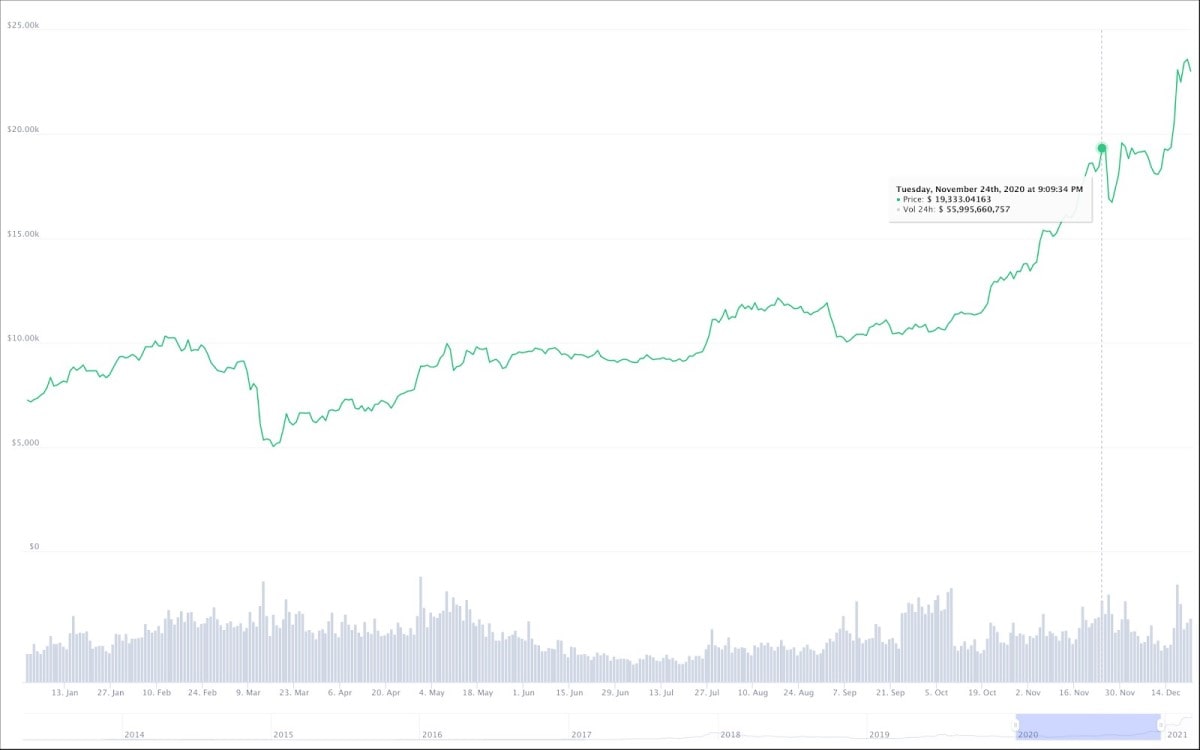 By then, COVID-19 had started to spread from one corner of the world to another, becoming a pandemic. Countries went into lockdown one by one, and many financial and economic markets started experiencing a downfall. However, it was also the time that Bitcoin came alive. Though it started the year at $7,200, by late November, its price had surpassed $19,000.
Whether it's because of government policies that struck fear into the hearts of investors across the globe or the stimulus checks of $1,200 that breathed new life into stock markets and others, it's no secret that the asset had a good 2020. Not only did it come out of a low, but it beat its previous all-time high to set a new record.
Because of the fears of inflation and a reduction of the US dollar's value, many institutions also decided to buy into Bitcoin, propelling it to never-before-seen heights. In fact, in December 2020, Bitcoin's value was just under $24,000. From the beginning of the year, that meant it increased in value by 224%.
How Was Bitcoin Doing in 2021?
The story of ups and downs remained much the same in 2021.Bitcoin has shown itself to be an extremely turbulent investment. In January, the currency was worth slightly over $30,000-$31,000, while a month later, its value topped $50,000 and even came close to $60,000.
By April, it passed $60,000 and reached its all-time high price of $64,863.10 on 14 April 2021. Unfortunately, before May, Bitcoin saw its value almost halved to $35,000. June saw BTC remain between $35,000 and $40,000, which was similar to its performance later in July. By the end of July, the price topped the $40,000 mark.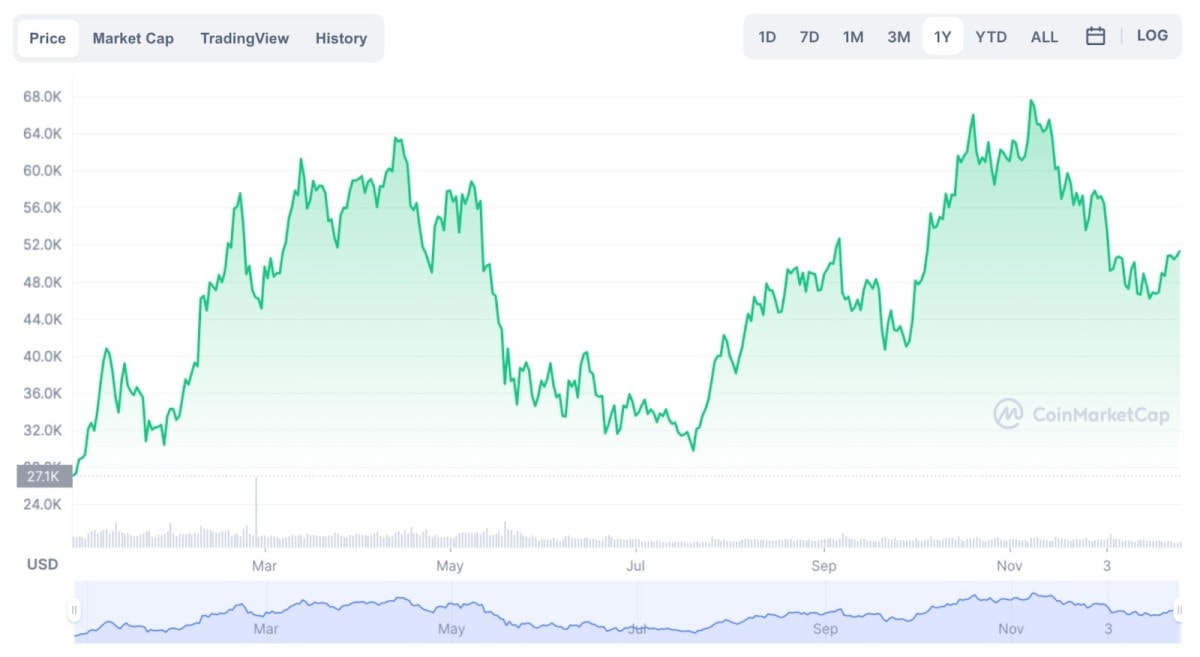 In October, Bitcoin made another big upswing to $65,992. After a small setback, the movement continued in November, which is when BTC reached its 52-week high of $67,566.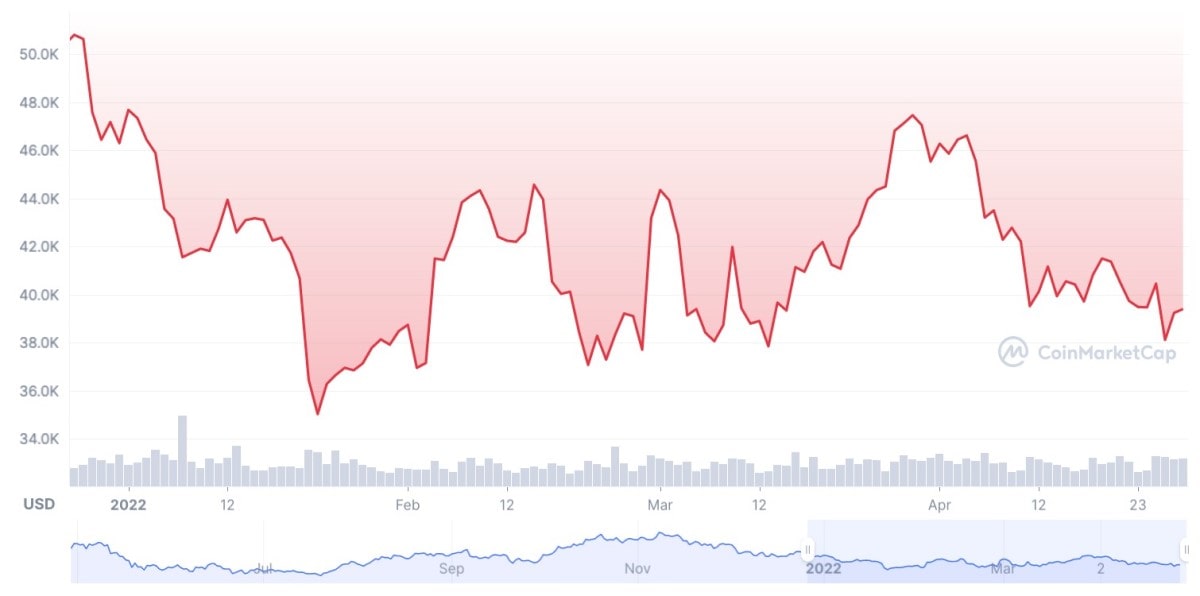 Before 2021, the Bitcoin price had been rising at an accelerating pace for three years. Last year showed that the market needed to rest for a bit. 
How Has Bitcoin Been Doing in 2022?
2022 has been a tumultuous year for cryptocurrency in general, and Bitcoin has not escaped this fate.
BTC started the year off strong. In January 2022, it achieved prices almost twice as high as the same time the previous year. But before the month was out, Bitcoin dropped dramatically in price, valued somewhere around $33,000.
Between January and May, the coin's value continued to steadily decline, until on 13 June 2022 its price plummeted. For the first time since December 2020, when markets were thrown into turmoil by the lingering effects of the COVID-19 pandemic, its price fell to under $23,000.
Short-Term Bitcoin Price Prediction Chart for 2023
Given just how difficult it is to formulate the myriad rises and pullbacks that run rampant in the world of crypto, it demands expert analysts to do the groundwork and set the template for laymen to understand the trends that Bitcoin is liable to make in the coming years. Only when you have an idea of what's likely to happen can you make a strategy about how to navigate the waters.
However, allow us to reiterate: this is just a prediction and an attempt to understand what will Bitcoin will be worth in2023. The market's volatility can't be taken lightly. Accept this Bitcoin price prediction chart with a grain of salt.
| | | | | |
| --- | --- | --- | --- | --- |
| Month | Open ($) | Min-Max ($) | Close ($) | Total |
| Jan 2023 | 16522 | 16052-19192 | 17610 | 6.6% |
| Feb 2023 | 17610 | 16355-19275 | 18014 | 9.0% |
| Mar 2023 | 18014 | 16131-18559 | 17345 | 5.0% |
| Apr 2023 | 17345 | 13550-17345 | 14570 | -11.8% |
| May 2023 | 14570 | 14294-16446 | 15370 | -7.0% |
| Jun 2023 | 15370 | 13849-15933 | 14891 | -9.9% |
| Jul 2023 | 14891 | 11911-14891 | 12808 | -22.5% |
| Aug 2023 | 12808 | 12808-15897 | 14857 | -10.1% |
| Sep 2023 | 14857 | 11606-14857 | 12480 | -24.5% |
| Oct 2023 | 12480 | 9798-12480 | 10535 | -36.2% |
| Nov 2023 | 10535 | 8230-10535 | 8849 | -46.4% |
| Dec 2023 | 8849 | 8602-9896 | 9249 | -44.0% |
Source: https://longforecast.com/
Bitcoin Price Prediction 2025
As far as we know, Bitcoin's fourth halving is set to take place in 2024, meaning that there's a high possibility of prices spiking in 2025.There is a chance for it to reach$26184and then fall to around $19117. The average price by the end of the year might be around$20556. This back and forth may last the entire year.
| | | | |
| --- | --- | --- | --- |
| Month | Minimum Price ($) | Average Price ($) | Maximum Price ($) |
| January 2025 | 8875 | 10295 | 11016 |
| February 2025 | 10295 | 11548 | 12356 |
| March 2025 | 11548 | 13396 | 14334 |
| April 2025 | 13396 | 15539 | 16627 |
| May 2025 | 15539 | 18025 | 19287 |
| June 2025 | 15343 | 16498 | 18025 |
| July 2025 | 15992 | 17196 | 18400 |
| August 2025 | 17196 | 19947 | 21343 |
| September 2025 | 17932 | 19282 | 20632 |
| October 2025 | 19282 | 21096 | 22573 |
| November 2025 | 21096 | 24471 | 26184 |
| December 2025 | 19117 | 20556 | 24471 |
Source: https://digitalcoinprice.com/
Experts have used Fibonacci extensions, the Mayer Multiple approach, as well as the NVT, to come to this conclusion. Of course, there's always space for inaccuracies when it comes to the BTC price prediction for 2025, so always keep that in mind. 
| | | | |
| --- | --- | --- | --- |
| Month | Minimum Price ($) | Average Price ($) | Maximum Price ($) |
| January 2025 | $32,714.98 | $35,782.01 | $36,804.35 |
| February 2025 | $35,850.17 | $37,213.29 | $38,235.63 |
| March 2025 | $36,253.65 | $37,957.56 | $40,096.30 |
| April 2025 | $37,733.16 | $39,096.28 | $41,614.60 |
| May 2025 | $38,565.27 | $40,269.17 | $43,569.41 |
| June 2025 | $40,176.03 | $41,879.94 | $45,582.87 |
| July 2025 | $41,013.63 | $42,717.54 | $47,676.87 |
| August 2025 | $43,063.11 | $44,426.24 | $49,385.57 |
| September 2025 | $44,055.12 | $45,759.02 | $51,606.88 |
| October 2025 | $45,311.08 | $46,674.21 | $53,894.83 |
| November 2025 | $47,178.05 | $48,541.17 | $56,228.54 |
| December 2025 | $49,119.70 | $50,482.82 | $58,170.19 |
Source: https://priceprediction.net/
Bitcoin Price Prediction 2030
By 2030, most of the available BTC will have been mined. This rules out the possibility of supply and demand affecting the price. However, what will affect the price of the coin is whether or not it's accepted and regulated by various bodies.
Furthermore, by then, millennials and Gen Zers will be doing most of the trading. Having grown up in a digital world, they may prefer digital assets over land and commodities, meaning that Bitcoin will be even more widely adopted than it is now. Looking at these factors we can guess what will bitcoin be worth in 2030.
| | | | |
| --- | --- | --- | --- |
| Year | Mid-Year ($) | Year-End ($) | Tod/End |
| 2030 | $46,728 | $49,356 | +184% |
Source: https://coinpriceforecast.com/
All the projections and graphs show a very positive trend for Bitcoin in the coming decade. That means that more people are likely to adopt it. If this happens, the Bitcoin price prediction for 2030 could speculate on the price of a single coin, possibly reaching $900,000 and even $1,000,000.
| | | | |
| --- | --- | --- | --- |
| Month | Minimum Price ($) | Average Price ($) | Maximum Price ($) |
| January 2030 | $217,912.12 | $240,850.24 | $247,731.68 |
| February 2030 | $238,900.50 | $248,075.75 | $259,774.19 |
| March 2030 | $246,529.72 | $257,998.78 | $269,697.22 |
| April 2030 | $259,143.48 | $268,318.73 | $282,597.16 |
| May 2030 | $262,216.04 | $273,685.10 | $296,013.09 |
| June 2030 | $273,163.45 | $284,632.51 | $306,960.50 |
| July 2030 | $281,702.42 | $293,171.48 | $318,345.80 |
| August 2030 | $292,791.38 | $301,966.63 | $330,072.66 |
| September 2030 | $299,556.57 | $311,025.63 | $345,170.99 |
| October 2030 | $311,181.15 | $320,356.39 | $357,612.01 |
| November 2030 | $320,791.84 | $329,967.09 | $373,629.83 |
| December 2030 | $327,391.18 | $336,566.43 | $386,828.52 |
Source: https://priceprediction.net/
Bitcoin Long-Term Price Forecast Chart
This chart shows the average price forecast from now up until 2030.
Here we need to add a chart with values of our average forecast:

Bitcoin Price Prediction 2050
When making long-term predictions far into the future, the fact is that nobody truly has any idea what will happen. There are way too many variables that can come into play to have concrete answers of any kind. The market could crash, Bitcoin could cease to be, or the world may end. Who knows, right? So what can we say with confidence?
There are two possibilities that seem likely. The first is that governments the world over will pass laws and regulations that will put a stranglehold on the power and value of Bitcoin. As the situation stands, Bitcoin operates in a legal grey area, which could change any day. This could lead to the value of a single coin tapering off to the double or triple digits. We could return to the times when a coin was worth $10 or $100, maximum.
The other possibility is the widespread acceptance and regularisation of Bitcoin the world over. This is much more likely as things stand today, and if it happens, the value of BTC could easily shatter all ceilings and raise the price to millions of dollars. The market cap would shoot to trillions of dollars.
The only constant in life is change, and that adage seems like it was made for the crypto business. We'll only know what happens when it happens, and the only thing that we can do is to be optimistic about the Bitcoin price prediction for 2050.
How To: Technical Analysis for Bitcoin
When confronted with the pains of Bitcoin price prediction, using technical analysis must seem like an impossible task. Our job here is to tell you that this isn't the case. In fact, we'll explain to you what it takes to involve technical analysis in your effort to make sense of the market. Let's get started!
The Dow Theory
For the most part, technical analysis hinges on the properties of something called the Dow Theory. Let's see what that is.
When you see the price of something in the market, you can safely assume that anything affecting the rise and fall of it has already been factored into that price. Everyone is similarly informed about the levels of supply and demand, legal regulation, etc. The factors that affect price rise, so the price is almost always an accurate representation.
Not everything is random all the time. In most cases, if there is a trend towards a certain direction, the chances are good that it will keep going the same way. The momentum stops random changes from occurring.
You need to focus on the 'whats' over the 'whys'. It matters less why a certain price changed. What matters more is whether the symptoms remain the same.
Trends never learn from history, and they're bound to repeat. At the end of the day, humans shape the world, and human psychology doesn't change overnight. Therefore, if two events are similar, it's possible that the outcome will likely be the same.
That wasn't so hard, was it? Now that you have a handle on the Dow Theory, let's dig a little deeper into the kinds of things you want to be on the lookout for when it comes to technical analysis.
There are four pieces of information you need to know. They are:
Ride the trend. Yes, the market is volatile and ever-shifting, but there are trends and directions of movement you can pick up on. You need to be able to identify uptrends and downtrends and identify what they mean in the short, medium, and long terms. Once you have a handle on that, you can predict where the buck will stop and make more profit.
Use a method called moving averages to decide what kind of trend is expected over a certain period of time. You take all the fluctuations you predicted and find the overall average. Whether positive or negative, that shows you the trend that is likely to happen. There are two kinds of ways to do this: simple and exponential moving averages.
Using support and resistance. Support is a situation where traders feel like it's OK to buy Bitcoin because they can sell it for higher. This creates a demand for that price and stops sharp falls from happening. On the other hand, there's resistance, where traders who feel that something is overvalued start selling it, meaning prices can't rise beyond that point. Prices bouncing between support and resistance levels make for a break from volatility, but when they do break, it means the formation of a new downtrend or a price rise.
Volume represents the number of traders making trades. High volume means that more traders are making the same decision, while low volume means the exact opposite. The safe thing to do is go with what most others are doing. High volume trades are usually safer. A few stray traders can make big trades to make the price go up if you join in this bull run. But the few who started this can simply sell at a higher price and make profit. Therefore, make sure the volume is high before you make a commitment.
Long-Term Bitcoin Price Predictions from Experts
In this section, we'll bring you what experts think BTC's value will be in the long run. Even if we can't use some form of an automated algorithm to make Bitcoin price predictions, we can still make educated guesses. Or, we can take the educated guesses of experts in the field and use them as a stepping stone towards making our own.
So, without further ado, let's look at what these famous people have to say!
Fairlead Strategies LLC: Bullish View
Katie Stockton, founder and managing partner of Fairlead Strategies LLC, said they are bullish on Bitcoin long-term. In an e-mail to clients, Stockton noted that according to their trend-following gauges, the current downtrend might exhaust itself and turn positive. They see it as a corrective phase. If there is a decisive breakout, the projection of approximately $90,000 will be the next measured move.
Nexo: Choppy Performance With an Uptrend
Antoni Trenchev, the managing partner of crypto lender Nexo, sees a choppy couple of years for Bitcoin. However, he still sees a significant appreciation of up to $100,000. He also warns about the scaling challenges that Bitcoin, Ethereum and other older protocols are facing. 
Voyager Digital: $100,000 On the Way
Steve Ehrlich, CEO of Voyager Digital, told the Independent that there will be ups and downs for BTC. But in the end, the ups will outweigh the downs. He strongly believes the coin will surpass $100,000.
Here is another interesting take from Jesse Powell, Kraken CEO: BTC is a buy-and-hold investment. In his Bloomberg interview, he suggested looking at Bitcoin as a five-year investment, no less.
FSInsight: Prospects of $200,000
In a note to investors, FSInsight said BTC would have a 462% increase in the next few years. Specifically, they see it hitting $200,000. The reason for such a positive outlook is the popularity of tech stocks. With legacy market capital entering the fold, digital assets will find their tailwind.
Trading vs Investing in BTC
At the end of all that, we come to the final question: what should you do with Bitcoin? Should you invest in it? Or should you trade it?
There are arguments for both. With the next halving coming up, prices are set to hike once more. This makes it attractive for investors to get in on the action. On the other hand, trading in Bitcoin has always been a very active market and continues to thrive. What you choose to do with your bitcoins depends mostly on what you want. Do you want to speculate, or do you want to be in the trenches for the long run?
In the end, it's a very personal decision. Whatever you choose to do, you must never forget about the risks associated with trading and investing in Bitcoin, as well as the alternatives. Particularly Bitcoin CFDs. These instruments allow you to tap into the benefits of Bitcoin trading without having to physically own the coin itself. Unlike with investing, you'll be able to take advantage of price fluctuations in the short term. To start your journey, create a free demo account on Libertex!
Potential Highest & Lowest Bitcoin 5-Year Price Predictions 
But where will Bitcoin's price go in the long term? That's a question we aim to answer here by examining BTC price predictions for the next five years.
The analysts at Tradings Beasts paint a more realistic picture of how high or low Bitcoin will go; they expect BTC to have an average value of $27911 in August 2023.
Bitcoin Price Prediction 2023
DigitalCoinPrice analysts take a moderate approach to BTC price prediction. They calculate that in 2023 the minimum price of the coin will be $15,508.01, and the maximum will be $38,126.22.
BTC Price Forecast for 2024
DigitalCoinPrice analysts meet in the middle. They forecast that the minimum value of Bitcoin during this year will be just $37,221.31, with the potential of hitting a maximum value of $44,714.32. 
BTC Price Forecast for 2025
In a cautious but fair estimate, DigitalCoinPrice has predicted that Bitcoin will be priced around the $51,133.46-$63,030.64 range in 2025.
Bitcoin Price Forecast for 2026
Some investors believe that Bitcoin will continue to increase in price, but not at such high rates. For example, experts at Cryptonewsz expect to see a change rate of 331.92%, with a maximum value of $79,571.77 and a minimum of $66,744.60.
BTC Price Prediction for 2027
Five years from now, in 2027, the BTC value could continue to climb at a reasonable pace, according to PricePrediction. With a minimum price of $66,744.60 and a maximum price of $79,571.77, BTC will have a change rate of -100.00%.
FAQ
So, let's quickly address some of the most pressing questions you may have after reading this article. Little things can get lost in the shuffle, but we hope to answer most of your queries in this section.
Is Bitcoin a Good Investment in 2022?
Some extreme sceptics say Bitcoin will tank in 2022, which is always a risk with crypto. But the middle-ground opinion is that BTC has the potential to climb higher and finally escape the red zone.
What Will Bitcoin Be Worth in 2025?
As projected, Bitcoin may trade in a wide range between $70,000 and $170,000 by 2025, but some even see it rising even higher, according to analysts.
Can You Predict Bitcoin's Price?
To an extent. Volatility makes it difficult to do, but there are ways to predict Bitcoin's price. You need to study the market and use some technical analysis elements. That requires practice, but yes, you can do it.
What Will Bitcoin Be Worth in 2030?
Experts predict that Bitcoin's price can reach up to $1,000,000 in 2030 if trends continue as they are. However, others don't see it moving higher than $160,000 by then.
Will Bitcoin Ever Die?
There's always a chance that Bitcoin will crash and burn. It all depends on the regulations passed by governments and whether they decide to wring the life out of crypto.
Can Bitcoin Reach $100K?
Yes, BTC can reach $100K. In fact, it's predicted to do so by 2024-2025 according to the analysts' predictions.
Can Bitcoin Reach Zero?
It can. As we said before, it depends on the kinds of policies governments pass. If they decide to restrict it, Bitcoin can definitely go from hero to zero in a matter of days.
Will Amazon Take Bitcoin?
No, Amazon does not accept BTC as payment yet.
Why Is Bitcoin Going So High?
The market is always affected by a few dozen things. You need to properly research the trends guiding the volatility to know what is causing uptrends and downtrends at any given moment.
Why trade with Libertex?
Get access to a free demo account free of charge.
Enjoy technical support from an operator 5 days a week, from 9 a.m. to 9 p.m. (Central European Standard Time).
Use a multiplier of up to 1:30 (for retail clients).
Operate on a platform for any device: Libertex and MetaTrader.