How to Open a CFD Trade in Libertex
To start trading CFDs in Libertex, select an underlying asset. We will take a currency CFD pair EUR/USD as an example.
Analyze the chart to determine whether the price will go up or down.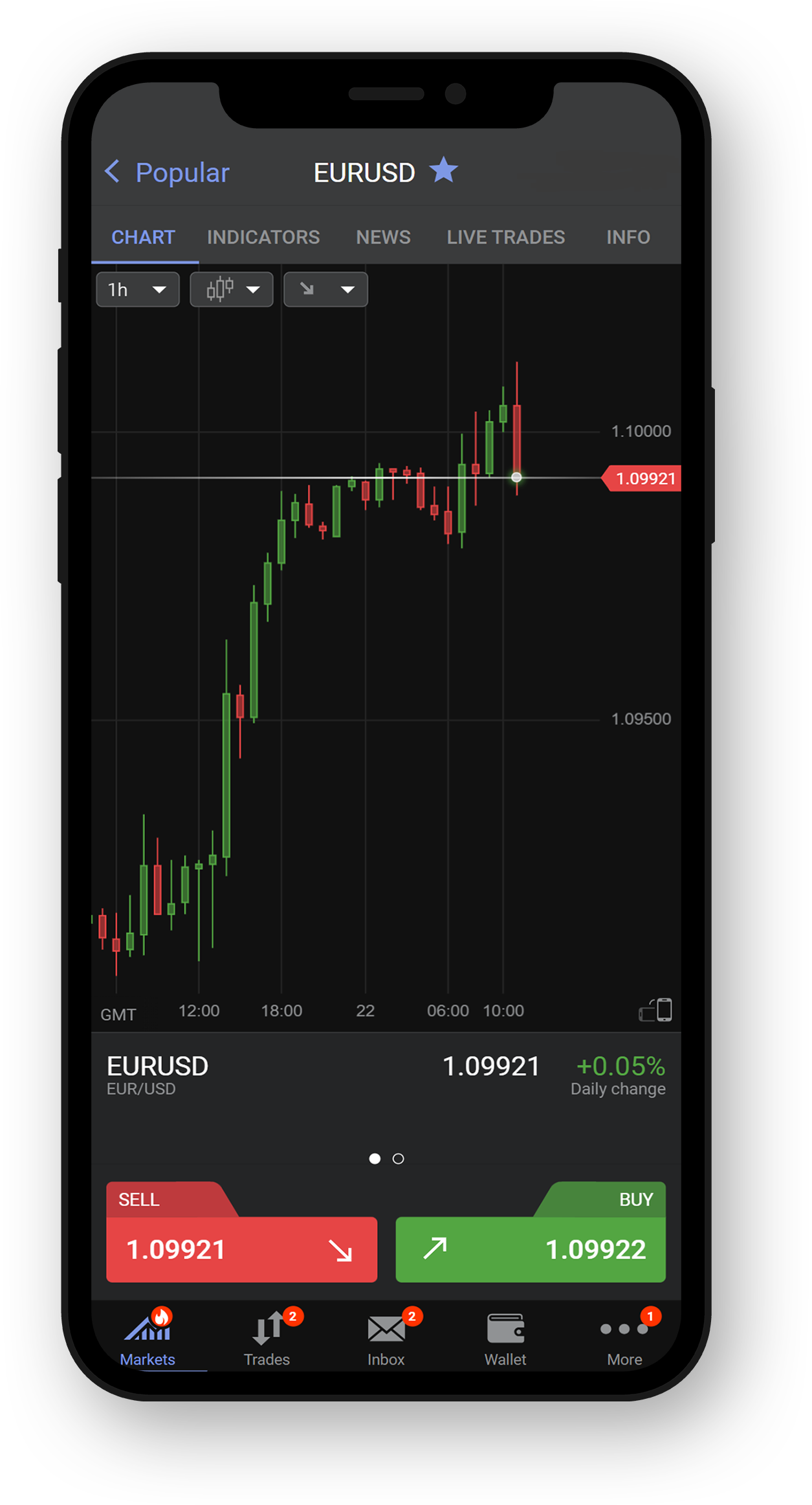 Rotate your smartphone to enable full screen mode.
Trend is your friend, and you can identify it using a chart. Once you have figured out the direction of the price, rotate your smartphone back and open a Buy or Sell trade.
Select your trade amount. 
To open your trading position, click on Buy or Sell
You can monitor your results in the Active Trades section.
To lock in your potential profit/losses, close your trade. You will see the results in your trading account. 
Now you know how to open a trade in Libertex.
In the next lesson, you will learn about multiplier and how you can use it.