What Is Take Profit?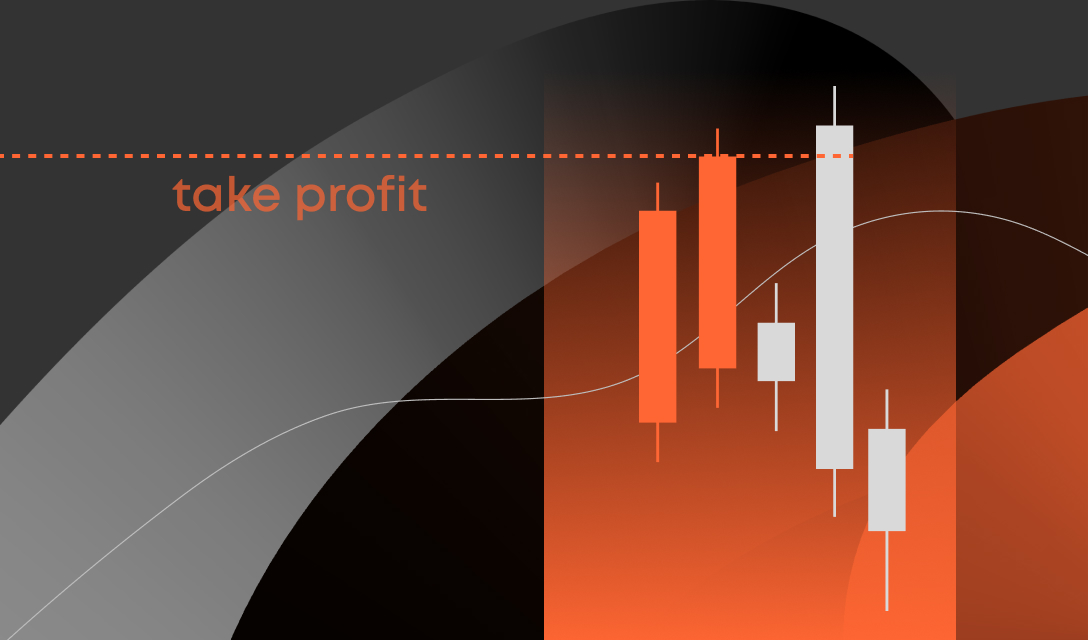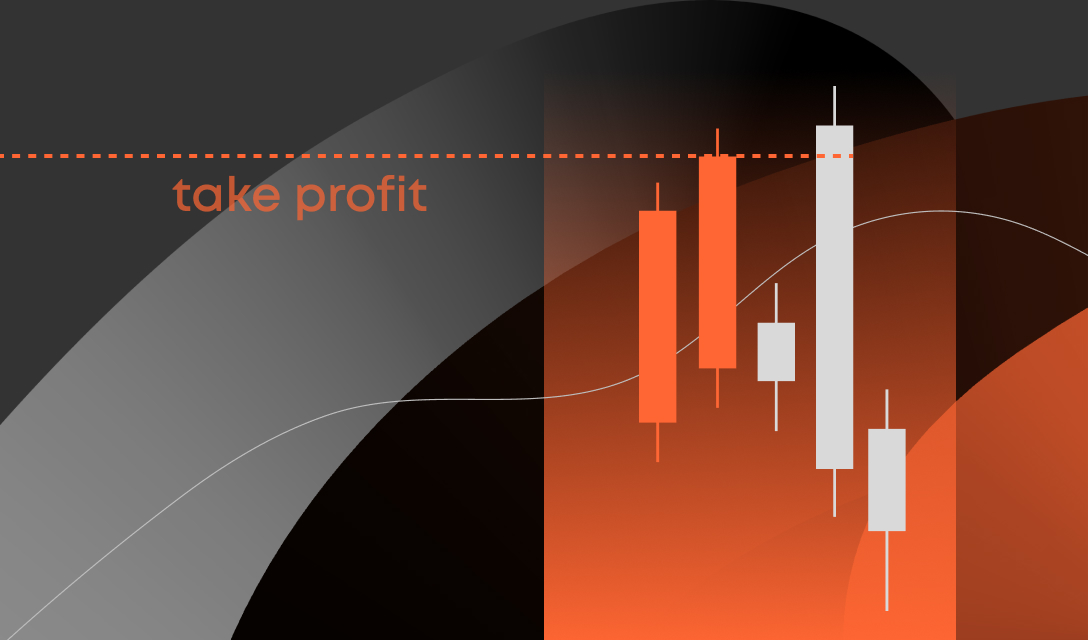 Take Profit is a pending order that helps to automatically lock in your trading profit.

If you have no time to monitor the price movements, or if the price fluctuates too quickly, all you need to do is set your profit target, and then you can leave the platform and engage in other activities. As soon as the price reaches the level you have set, the trade will close automatically, and the profit will be credited to your account.

Here is an example of how to place a Take Profit order:

For example. You open a buy trade on EUR/USD for €1,000.
As you open your trade, go to Take Profit/ Stop Loss.
In the Profit field, enter the desired amount.
According to money management rules, your Take Profit should be 1.5 times higher than your Stop Loss. In our case, Stop Loss was €100, hence, Take Profit will be €150.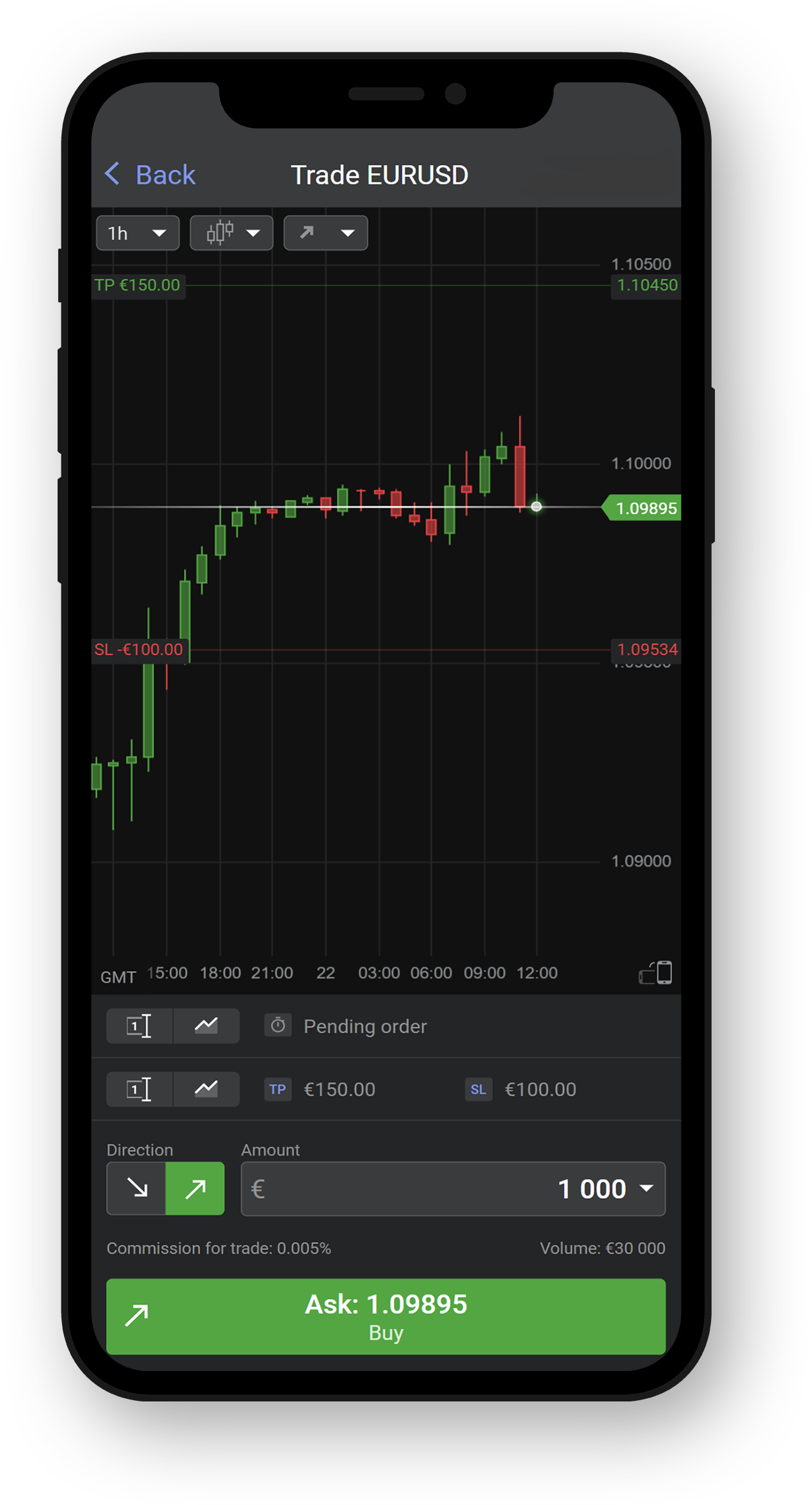 You're done. When your profit reaches €150, the trade will close automatically, and the money will be instantly credited to your account.