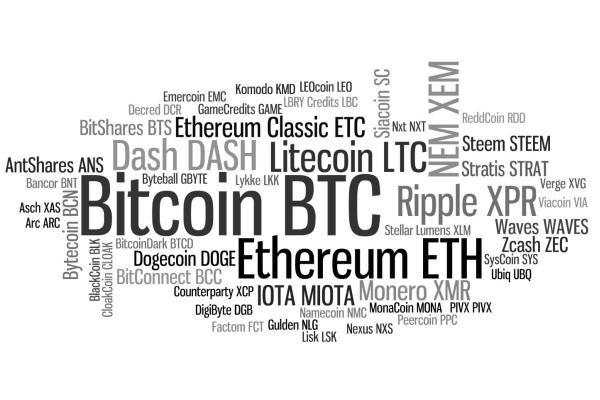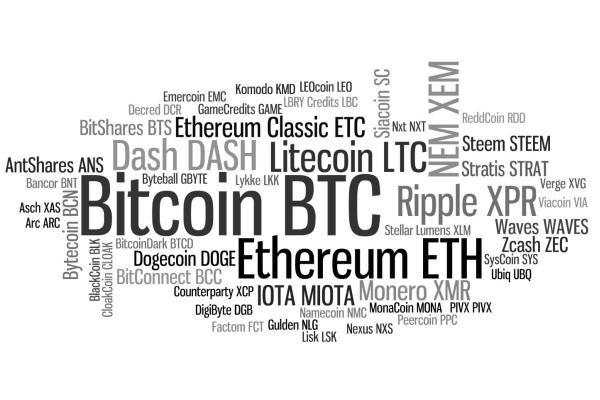 Alternatives to Bitcoin: What Altcoins Are Worth Looking Into?
Even today, with more than 1,600 different digital currencies for investors to choose from, Bitcoin still accounts for around 39% of the total cryptocurrency market capitalisation amounting to $283 billion (according to CoinMarketCap.com).
Before March 2017, Bitcoin comprised between 75% and 95% of the aggregate of the virtual currency market.
The shortage of Bitcoin (due to its limit of 21 million coins) has also boosted its valuation higher than all other virtual currencies'. Investors have enjoyed the advantages of Bitcoin in the market (trading began in March 2010) and its numerous partnerships with various commercial platforms.
But what happens if Bitcoin isn't the best among all virtual currencies anymore? For example, its blockchain network has been bogged down by the community's inability to reach a consensus on what updates should be implemented. The result has been significantly slower transaction validation and settlement times than their peers.
The blockchain concept has now been replicated and is being used to drive hundreds of different altcoins that can be bought and sold in digital exchanges. Bitcoin isn't the only digital currency, and it isn't the only way to invest. The technology behind Bitcoin has always been intended to be open-source.
The following is a list of some of the most prominent altcoins. In addition, many blockchain experiments use the sale of tokens to finance their project and feed the network.
This article is intended as a quick overview. You should do more research if you intend to buy or trade as CFDs cryptocurrencies. It's also worth noting that buying or trading as CFDs some of the virtual currencies mentioned here isn't exactly easy. In many cases, you probably need to buy Bitcoin or Ethereum first. As with all investments, but especially those in the crypto world, avoid investing money you don't feel comfortable losing, given the market's volatility.
Ethereum

Almost everyone has considered Ethereum the second most valuable cryptocurrency for about a year. However, thanks to its use of blockchain technology, it could very well be considered the most important cryptocurrency in the world. Blockchain is the digital, distributed and decentralised ledger responsible for recording transactions in a transparent and immutable manner.
Two factors distinguish Ethereum. First, its blockchain technology allows monetary and non-monetary uses, while the Bitcoin blockchain and token must be used only to exchange goods and services. Banks can use the Ethereum blockchain to streamline the validation and settlement of transactions with the same ease that retailers can use the Ethereum blockchain to track goods that move through a supply chain in real-time. Although not all industries and sectors will benefit from blockchain technology, Ethereum's underlying network offers enough versatility to attract attention. The Enterprise Ethereum Alliance, the world's largest open-source blockchain initiative, has more than 400 organisations.
Second, the incorporation of smart contracts by Ethereum is crucial. Smart contracts are protocols integrated into a blockchain network that act as guidelines for execution. Let's say that a company wants to buy more products when its sales reach a certain level; smart contracts can do that when executing the order. They help to facilitate, verify and enforce the negotiation of a contract, which, in this case, would be the legally binding terms that the parties — either individuals or companies — have agreed upon.
Smart contracts and the utility of Ethereum's blockchain give it a strong argument to overcome Bitcoin sometime in the future.
Litecoin

Most virtual currencies have something to do with their underlying blockchain technology. However, Litecoin seeks to beat Bitcoin at its own game by becoming a medium of exchange.
According to BitInfoCharts.com's daily transaction data, Bitcoin has been stuck between 150,000 and 300,000 transactions per day since early 2016. Meanwhile, Litecoin has gone from handling just under 10,000 transactions per day on average a year ago to between 25,000 and 35,000 transactions per day in recent months, with an average block processing time of only 2 minutes and 30 seconds. (A block is a term that describes a group of transactions validated as correct.)
In comparison, the Bitcoin network performs the same task in 10 minutes. Litecoin offers significantly faster validation and settlement times than its competition. Litecoin aims to partner with as many traders as possible and has done a good job of reducing the gap behind Bitcoin in terms of total daily transactions.
But Litecoin isn't perfect either. Although its founder, Charlie Lee, is working full-time to promote Litecoin's development and facilitate the registration of new traders, he's had some problems doing it. For example, Lee promoted the development and expected launch of LitePay, a payment platform designed specifically to support Litecoin, although developed independently of Litecoin. But LitePay never lived up to the hype and was never launched. As a result, LitePay CEO Kenneth Asare informed Litecoin of his intention to stop working on the platform and sell the company.
Despite these setbacks, few or no cryptocurrencies have demonstrated the ability to process transactions faster than Litecoin.
Ripple
Ripple, also known as XRP, is Bitcoin's latest rival to enjoy success after an increase in value at the end of 2017 turned it into the third most-valuable cryptocurrency by market capitalisation. Unlike the highly decentralised Bitcoin, Ripple is linked to financial institutions. It was launched in 2012 for legitimate banks to make worldwide monetary transfers. However, it's more difficult to obtain than other cryptocurrencies since, to obtain it, you have to pay with Bitcoin or Ethereum.
Monero
Monero is another alternative cryptocurrency that has the opportunity to dethrone Bitcoin as the most important virtual token in the world. The substantial difference is that Monero focuses on privacy.
Monero appeals to libertarians who want to avoid traditional banking networks and people who simply want to stay under the radar. This attractiveness may be sufficient to increase the coin's market capitalisation in the long run.
A privacy cryptocurrency is a virtual token that reinforces the expectation that the transaction will remain completely anonymous. Most blockchain networks aren't as private as one might think. For instance, blockchain analysis can often reveal the sender and receiver of funds. With privacy currencies like Monero, protection is established to hide the sender and recipient of the funds and mask how much money was sent. With respect to Monero specifically, this is done with ring signatures. The network claims that it will never be known who the real sender is, and the only one to be alerted is the recipient of the funds.
Bitcoin Cash
This alternative crypto coin isn't that far from Bitcoin. When the market value of Bitcoin soared last year, everyone wanted it and started investing. This created a delay in transactions because miners couldn't add enough blocks fast enough. Bitcoin Cash was separated from the original currency in August 2017 to solve the problem. Known as a hard fork, Bitcoin Cash works the same way as Bitcoin, except that its blocks were increased from 1 MB to 2 MB to help speed up transactions and keep rates low. However, since Bitcoin's price fell, so did Bitcoin Cash's.
Stellar
Another cryptocurrency that has the opportunity to replace Bitcoin is Stellar, which has made a name for itself through its blockchain and Lumens currency.
Stellar's blockchain is revered for two aspects. First, it's really fast. Most transactions can be validated and resolved in two to five seconds. While it may not sound as impressive as a real-time transaction, it is considerably faster than the up to five business days that payments can take on traditional banking networks. Second, like Ethereum, Stellar incorporates smart contracts, which allows companies to customise legally binding contracts to meet their business needs.
Stellar has specified some associations that deserve attention. Currently, the Lumens currency is being used in an IBM blockchain project at a dozen major banks in South Pacific to expedite the settlement of payments. Before this partnership was announced, Stellar and the ICICI Bank of India worked together to create blockchain solutions to increase transaction processing speeds in that country. Considering India's population doesn't have the most effective banking, blockchain could play an especially transformational role in emerging market economies like this.
Although Stellar has yet to demonstrate its ability to grow, its expanding group of associations and relatively fast processing blockchain network could worry Bitcoin investors.
VeChain Thor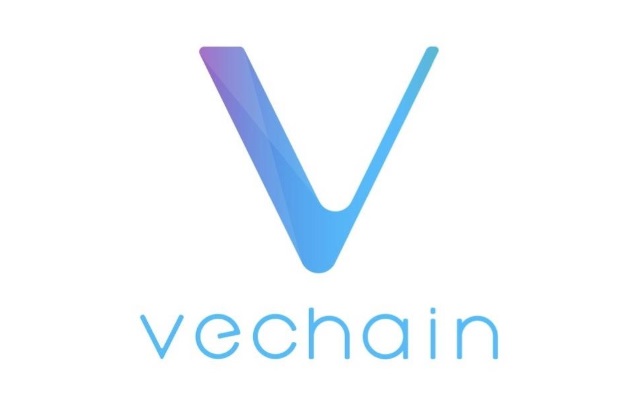 If we had to focus strictly on blockchain applications that aren't currency, VeChain Thor could be the most likely alternative to knock Bitcoin from its perch as the most valuable digital currency in the world.
VeChain Thor is a blockchain-as-a-service company that focuses primarily on the logistics of the supply chain. Along with developed smart chips, VeChain Thor uses blockchain and the Internet of Things to track products in real time, keep counterfeit products out of supply chains and allow retailers and wholesalers to look at how products are made in various quality control tests.
What puts VeChain Thor on the map are its recent associations. First, it partnered with the global assurance service, DNV GL, to allow retailers to track products in real time. But the big screenshot was the announcement in late February that the German automotive giant BMW would also join. In particular, VeChain Thor and its unchangeable blockchain will help BMW track its car parts supply chain.
In addition, VeChain Thor was also the first digital currency to approve the Cryptocurrency Disaster Recovery Plan (CDRP). The CDRP acts as a stress test for the market with serious and probable threats for owners. It was determined that VeChain Thor's responses to these threats were sufficient to protect token owners' assets.
Digital Cash (DASH)

Dash had a positive 2017 like the rest of the most important altcoins, going from $10 per token to a high of $1,200 at the end of the year. It has moderated since then but still enjoys a large increase in the last 12 months, ranking in the top 20 cryptocurrencies by market cap.
Originally called Xcoin, then Darkcoin, Dash has existed longer than the majority of altcoins. Officially launched in 2014, it quickly gained popularity at the beginning of its life cycle and has maintained much of it since then, thanks to its defence of owners' privacy through the PrivateSend function. PrivateSend effectively acts as insurance, making it possible for Dash transactions to become even more obfuscated, therefore, providing an additional layer of privacy for owners.
Conclusion
Despite the new and exciting things happening in the cryptocurrency space seemingly every week, there's still no guarantee that these virtual currencies, or even Bitcoin, have what it takes to survive and prosper in the long term. The fragmented regulation that varies by country and the fact that investors don't play an important role in the underlying blockchain make buying cryptocurrencies something close to a speculative bet.
As we mentioned before, the purchase and direct sale of cryptocurrencies in the market isn't the only way to invest in this market and isn't always the best way to do so, either. We suggest you become familiar with CFD (contracts for difference) trading, which has several advantages (such as being able to open long and short positions) that are especially relevant for a market as volatile as cryptocurrencies. But please note that trading CFDs with leverage can be risky and can lead to losing all of your invested capital.
Libertex offers a free demo account to try your hand at CFD trading. You can practice as much as you want without running any risk. You can study also our free lessons.
Disclaimer: The information in this article is not intended to be and does not constitute investment advice or any other form of advice or recommendation of any sort offered or endorsed by Libertex. Past performance does not guarantee future results.
Why trade with Libertex?
Get access to a free demo account free of charge.
Enjoy technical support from an operator 5 days a week, from 9 a.m. to 9 p.m. (Central European Standard Time).
Use a multiplier of up to 1:30 (for retail clients).
Operate on a platform for any device: Libertex and MetaTrader.