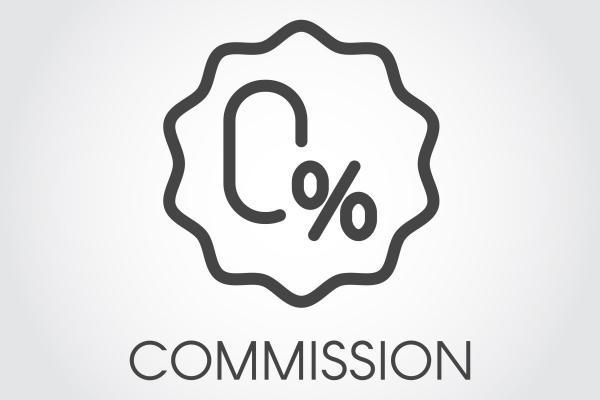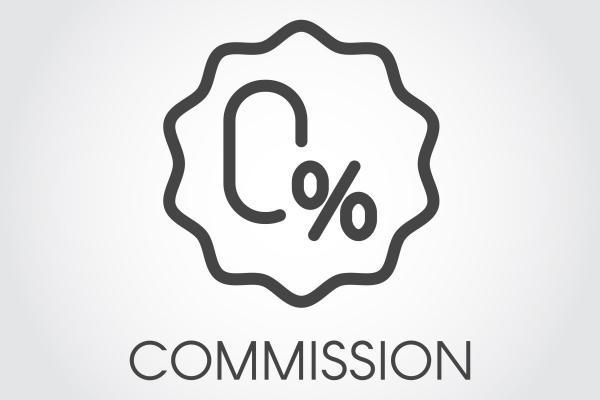 A Beginner's Guide to Commission-Free CFDs Crypto Trading
If you've been toying with the idea of trading cryptocurrency, there might be one thing holding you back: the hefty fees and commissions that some trading platforms charge. If you've been holding crypto for a long time, these fees might not seem like that big of a deal. But if you plan to buy and sell often, it can really add up.
Thankfully, in the past year or so, various platforms have been launching commission-free trades. Is it legit? And, if so, how much money could it save you? Read on to learn the ins and outs of commission-free crypto trading.
Types of Commissions Found on Exchanges and Trading Platforms
Before we jump into how to make commission-free trades, let's examine the types of fees that your crypto transactions would normally be subject to. If you're new to crypto, you might be surprised by the number of fees.
Platform Fees
Trading platforms need to make money to keep the lights on, and to do so, most of them charge a fee on every trade you make on the platform. What's more, they also typically charge: 
Deposit fees: When you make a deposit to the platform, you might be charged a fixed fee or a percentage of the deposit value. The fee might increase if you are making a deposit via credit card.
Withdrawal fees: When you make a withdrawal from the platform, a fixed fee or percentage might apply here, as well.
Maker fees: When you place an order — to buy or sell — in the market that isn't immediately fulfilled (for instance, via a limit order), you are considered a "maker". Typically, maker fees are lower than other fees in order to incentivise traders to generate liquidity.
Taker fees: When you place an order on the market that is immediately fulfilled (and therefore taking liquidity), you'll be charged a taker's fee rather than a maker's fee.
Trading commissions: Most crypto platforms charge a flat fee or a flat fee plus a percentage per transaction, whether you're buying or selling.
Listing fees: This likely doesn't apply to you, but if you want to list your own cryptocurrency on a platform, it could cost you hundreds of thousands of dollars.
You also have to consider the bid-ask spread. This isn't a 'fee' that a trading platform charges. Instead, it's the difference between the highest price a buyer is willing to pay and the lowest price the seller will accept. The difference between the two figures is referred to as the spread and is a transaction cost. Your theory should bear in mind that the spread fee is not zero, but you can still count on Libertex to offer tight spreads.
Network Fees
If you're trading on a decentralised platform, you'll also have to account for network fees or 'gas'. This is the market rate paid to a miner for verifying the blockchain's transaction. Because it's a market rate, the amount is heavily influenced by demand; you'll experience higher fees if the network is congested.
Is Commission-Free Trading Legit?
As you can imagine, all of the fees listed above can add up significantly. And if you're trading on networks with heavy traffic like Ethereum and Bitcoin, things get even worse. In 2021, the average daily transaction fee ranged from $1.78 to $62. The upper end of that range occurred during miner outages in China — so even if you were trading small volumes, you still had to pay exorbitant fees.
After reading all this, you may be wondering if there's a legit way to make commission-free trades and lower transaction fees. And actually, there is. First of all, you need to select a trading platform. If you work with a decentralised one, you'll face network fees.
Second, you'll need to create a new account on a trading platform that advertises commission-free trades and is regulated by a securities commission, such as CySEC. You don't want to be tricked by empty promises, so scroll down to the bottom of their webpage and verify their licence.
When trading with a platform with a verifiable licence, you can rest assured that any claims of commission-free crypto trading are accurate and enforced.
Ways to Trade With Zero Fees
There are four specific ways that we'd like to include for the purposes of this article.
Promotional Offer
Some exchanges offer zero-fee crypto trading as a promotional offer for new users. Such offers might be temporary, or they could come with strings attached. For example, you may need to deposit a certain amount of money within the first 30 days.
Permanent Offer
With this kind of offer, the trade will be free of fees. You may still need to pay deposit or withdrawal fees.
Profit Share
The trading platform does not charge a fee for each transaction. Instead, you are charged a percentage only if you make a profitable trade.
VIP
If you have large trading volumes, you may be eligible to become a VIP member on certain platforms. Depending on the programme, you could pay either reduced fees or no fees at all.
How to Trade Crypto CFDs With Zero Commission on Libertex
At Libertex, we fall under the Promotional Offer category. When you make a €100 deposit, that €100 can be used entirely for trading crypto CFDs. Your trades won't be accompanied by exchange fees, swap fees or commission. Please bear in mind that the spread fee is not zero, so include this in your strategy (although, we do offer tight spreads). 
Sounds good, right? Here's how to get started:
First, make a bank deposit to fund your Libertex account. By using the bank instead of a credit card, you won't be charged a credit card fee.
Deposit €100 or more into your Libertex account.

Conclusion
Transaction fees can make a big dent when it comes to cryptocurrency trades, which is why many platforms are now offering commission-free trades. After all, any trader would only want to deal with companies that have competitive, client-oriented terms. Before diving headfirst into the market, take your time and compare the fee structures of various trading platforms.
FAQ
Can you trade crypto without fees?
Yes, you can trade crypto CFDs without commission by selecting a platform with a zero-commission offer such as Libertex. Some platforms offer this as a promotion, while others have the scheme in place permanently.
Why are crypto trading fees so high?
Crypto network fees are dependent on the market. When a lot of people are transacting at the same time, fees can skyrocket. On some platforms, you may pay additional fees. After all, it costs money to keep the platform running, maintain licensing, hire legal teams and so on.
How do I avoid fees in crypto trading?
If you're using a decentralised platform, you can lower your network fees by avoiding trades when the network is congested. When opting for a centralised platform, select one with advantageous fee terms.
Why trade with Libertex?
Get access to a free demo account free of charge.
Enjoy technical support from an operator 5 days a week, from 9 a.m. to 9 p.m. (Central European Standard Time).
Use a multiplier of up to 1:30 (for retail clients).
Operate on a platform for any device: Libertex and MetaTrader.